Highlights from Announcements 8/12/19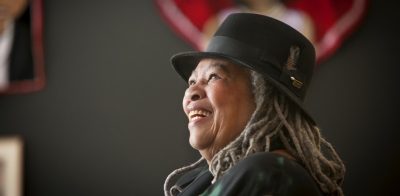 Literary Icon Toni Morrison, M.A. '55, Dies at 88
Nobel Prize-winning author and alumna Toni Morrison, M.A. '55, died Monday, Aug. 5, in New York City. She was 88.
She wrote 11 novels that explored and illuminated the black American experience, including "Beloved," which won the Pulitzer Prize in 1988, and "Song of Solomon," which received a National Book Critics Circle Award in 1977. She also wrote "The Bluest Eye," "Jazz," "Sula," "Tar Baby," and "Paradise," as well as children's books and essay collections. In 1993, Morrison became the first African American woman to win the Nobel Prize in literature.
---
Student Spotlight: Colleen Miller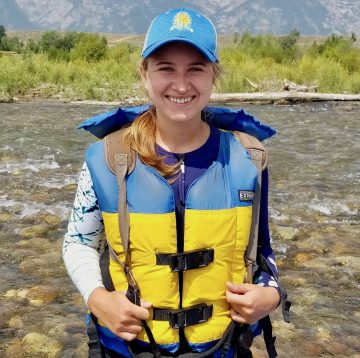 Colleen Miller is a doctoral student in ecology and evolutionary biology from Green Bay, Wisconsin. After earning her bachelor's and master's degrees at the University of Wisconsin-Madison, she chose to attend Cornell due to its network of researchers in ecology.
Read the full student spotlight
Interested in what other graduate students are doing both on and off campus?
Check out our student spotlights, Q&As with current students about their research, hobbies, and experiences at Cornell.
---
Kudos!
Fourteen Doctoral Students Receive 2019 USDA-NIFA Predoctoral Fellowships
NIFA recently awarded 75 Predoctoral Fellowship grants that support graduate education in agricultural related disciplines. These fellowships will develop new scientists and professionals to enter research, education, and extension fields within the food and agricultural sciences. The aim of these grants is to cultivate future industry, government, or academic leaders who are able to solve emerging agricultural challenges of the 21st century. These grants are a part of NIFA's Agriculture and Food Research Initiative – Education Workforce Development.
Cornell recipients include: Taylor Anderson, Taylor Cyle, Chase Crowell, Zoe Dubrow, Michelle Duong, Daniel Evanich, Emma Farquharson, Jenna Hershberger, Josh Herskovitz, Samuel Reichler, Nathaniel Sibinga, William Weldon, Dustin Wilkerson, and Jenny Wilson.
View the full list of recipients.
Doctoral Student Receives John Postel Scholarship Award
Chinasa Okolo, a doctoral student in computer science, received the John Postel Scholarship Award from the North American Network Operators' Group (NANOG). NANOG awards up to four scholarships every year to eligible undergrad and graduate students in network, electrical, or computer engineering; computer science; and telecommunications.
Recent M.P.S. Graduate's Exhibit on Display in Nevin Welcome Center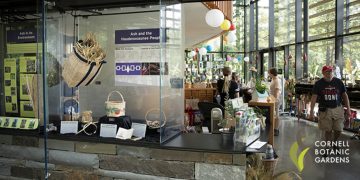 The emerald ash borer, an invasive wood-boring insect, has killed millions of ash trees in North America since the insect arrived in the United States in 2002. This exhibit showcases how this invasive pest has upset the intricate relationships ash trees have with the world around them, how the loss of these trees has impacted Haudenosaunee communities, Indigenous people to this area, and the efforts to prevent further loss of ash trees. Learn about the pest, its destructive path, the ecology of ash forests, and how ash is a key element in Haudenosaunee basket making.
The exhibit was created by Bailee Hopkins-Hensley, a recent graduate student who earned her M.P.S. in public garden leadership. Learn more about the exhibit.
Graduate Student Publishes Paper on Signaling Pathways in Plants
Graduate student Joseph Cammarata published a paper that summarizes the current status of research in signaling pathways in plants, showing major plant hormones from different species (mustard family and moss) have synergistic effects on root development, but opposite effects on shoot development. Read the paper.