Highlights from Announcements 8/2/21
Masks Required for All Indoor Gatherings
Dear Students,
Last Friday, the Tompkins County Health Department advised that all people wear masks when gathering indoors. University leadership quickly updated campus policies to make this a requirement for all Cornell faculty, staff, and students, regardless of vaccination status. These swift policy changes may leave members of the community feeling anxious or frustrated. With over 92% of the campus community fully vaccinated, Cornell is well-positioned to weather the more contagious Delta variant.
Cornell is continuing to monitor the situation and has been developing contingency plans for this evolving public health challenge. Vaccination remains the best way to reduce the risk of severe illness. In the coming days, Cornell will send additional information about how the growth in positive COVID cases might impact fall teaching, social distancing requirements, or our ability to host in-person programming. I understand that graduate teaching assistants may be especially anxious for guidance as the start of the fall term is just a few short weeks away. For now, we are not anticipating major changes. We will share information as it becomes available.
Please be safe, wear masks, and also take time to be outside and enjoy the beautiful summer weather.
With warm regards,
Kathryn
Kathryn J. Boor
Dean of the Graduate School and Vice Provost for Graduate Education
---
Reminder: Deadlines for Dental/Vision Plans and Dependent Care
Insurance for Students
Student Health Benefits offers optional dental and vision insurance plans to supplement students' health insurance coverage. All students are eligible to enroll in the Dental Plan and Vision Plan, whether you are covered by Cornell's Student Health Plan (SHP) or a private health insurance plan.
In response to student feedback, Student Health Benefits switched vendors from Ameritas to MetLife for dental and VSP for vision, consequently achieving a 7% savings for students on dental and 50% savings on vision.
Cornell's student Dental Plan:
Provides preventative and basic coverage at a reasonable price anywhere in the United States
Includes access to a nationwide Participating Provider Organization (PPO) of approximately 7,000 New York dental provider access points, with more than 80,000 access points nationwide
Provides support finding dental care when traveling outside the United States
Offers prescription discounts
Cornell's student Vision Plan:
Offers value and savings on eye exams, glasses, lens enhancements, contacts, and laser vision correction
includes access to a nationwide network of 101,000 access points, including the largest national network of independent doctors and over 5,000 retail chain locations
Offers online shopping with benefit integration
Provides in-network and out-of-network coverage
Learn more about the Dental and Vision Plans on the Student Health Benefits website. The deadline to enroll is August 31.
Insurance for Dependents
Plan enrollees may also choose to enroll dependents (spouses, domestic partners, and students). The deadline for enrolling dependents is August 31. Please visit go.gallagherstudent.com to enroll dependents.
New this year, payment is made directly to Gallagher Student Health. Students can choose one annual payment or an installment option (first installment payment is $855, and then monthly after that). Once you enroll your dependent(s) you will receive a payment link from sysprocess@origamirisk.com; these are individualized payment links. Your enrollment will be processed once payment is received.
---
Doctoral Student Discusses Latest Research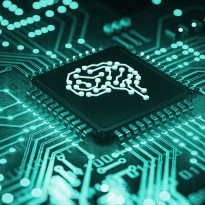 Machine-learning algorithms are used to find patterns in data that humans wouldn't otherwise notice, and are being deployed to help inform decisions big and small — from COVID-19 vaccination development to Netflix recommendations.
---
Student Spotlight: Ekaterina Landgren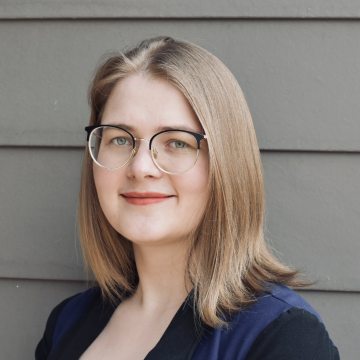 Ekaterina Landgren is a doctoral candidate in applied mathematics from Moscow, Russia. After majoring in applied mathematics and philosophy as an undergraduate at Brown University, she chose to pursue further study at Cornell due to the program's community feel and encouragement of interdisciplinary research. Read more about Ekaterina Landgren.
Check out our other student spotlights and learn about students' research, hobbies, and experiences at Cornell.
---
Kudos!
Graduate Students Selected as 2021-2024 FFAR Fellows
Systems engineering doctoral student Shiang-Wan Chin, plant breeding doctoral candidate Nicolas Morales, and animal science doctoral student Agustin J. Olivo were selected as 2021-2024 FFAR Fellows. FFAR Fellowships, a program of the Foundation for Food and Agriculture Research (FFAR) and North Carolina State University, aim to provide professional development training to future food and agriculture science leaders from the U.S. and Canada. Learn more about the fellows.