Highlights from Announcements 9/12/22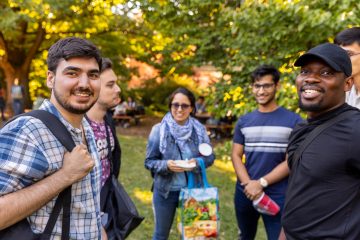 View more images from the September 1 new student ice cream social.
---
News
Two Doctoral Students Receive Ford Fellowships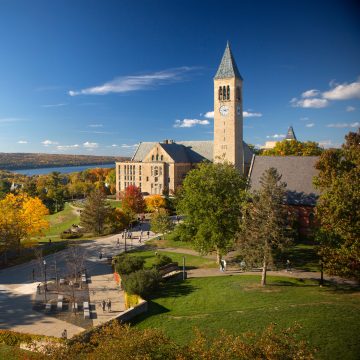 Dory Peters and Joseph Miranda have been selected to receive 2022 Ford Foundation Fellowships. Peters, a doctoral student in mechanical engineering, received a predoctoral competition fellowship, and Miranda, a doctoral candidate in English language and literature, received a dissertation competition fellowship. Honorable mentions were awarded to nine additional Cornell graduate students.
Read more about the fellowships.
---
A Personalized Fight Against Arthritis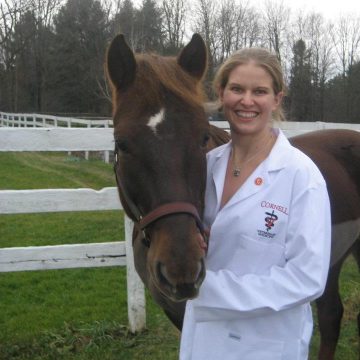 Arthritis, in horses and humans alike, is difficult to diagnose and treat. As a veterinarian, Erica Secor, D.V.M. '13, saw hundreds of horses with arthritis, and she understands the obstacles that veterinarians and doctors face. Now a doctoral student in the lab of Heidi K. Reesink, clinical sciences, Secor is developing new tools to help veterinarians and doctors catch early-stage arthritis and provide targeted treatments.
---
Student Spotlight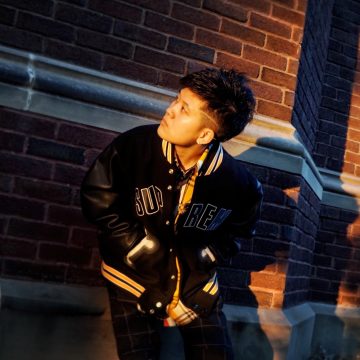 Yasu Xu is a doctoral candidate in biophysics from Wuhan, China. Xu studied material physics at the School of Physics and Technology, Wuhan, as an undergraduate and now studies synthetic biology.
All spotlights.
---
Kudos!
BBS Doctoral Candidate Selected for Cell Press Internship
Megan Keller, a doctoral candidate in biomedical and biological sciences, was awarded the Cell Press Graduate Student Science Communication Internship. Her press releases will cover recently published science articles and will appear in journals such as Cell, Cell Reports, and Current Biology.