Highlights from Announcements 9/9/19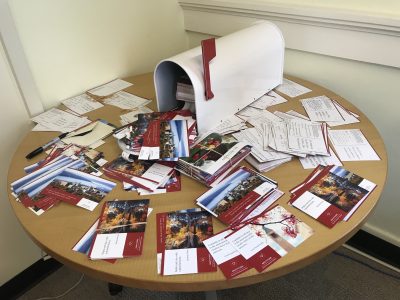 Expressing Gratitude at Orientation 2019
Orienting 1,308 of 1,675 incoming new students is no small feat. It requires months of planning, dozens of student and staff volunteers, and, most importantly, gratitude.
Logistics and planning were necessary to ensure that Barton Hall was properly equipped to accommodate the new students, tables of programs and red bags, more than 60 resource fair partners, food and beverage stations, and a formal presentation, but underlying it all was a sense of appreciation.
More than 80 student volunteers registered to help out with the August 26 Orientation, the ice cream social later that day, or social events spread throughout the week designed to help students acclimate to Cornell and Ithaca. While completing the registration form, they were asked to describe why they chose to volunteer. Although meeting new students and wanting to ensure a smooth transition were named as reasons, many students replied with expressions of gratitude.
---
Cornell Students Question Candidates on Climate Change
A pair of Cornell graduate students questioned two Democratic presidential candidates on their positions on climate change in a nationally televised town hall, Sept. 4 on CNN.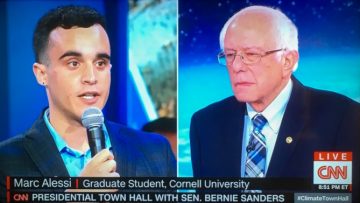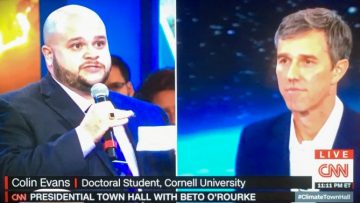 ---
A Student's Research Trek–With Salamanders

For most biology students, the conventional pathway toward initiating research entails pursuing questions in a research field in which they're interested. Jordan Garcia, ecology and evolutionary biology, however, arrived at the subject of his Ph.D. dissertation in a decidedly antithetical manner—by pursuing the field he found most pertinent to the questions about which he was curious.
Read the full Cornell Research story
---
Kudos!
Design and Environmental Analysis Student Makes Documentary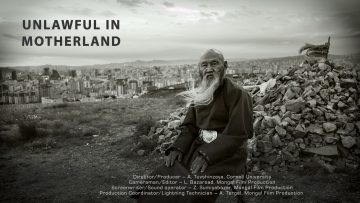 Tuvshinzaya Amarzaya, a doctoral student in design and environmental analysis, won a National Geographic grant for $10,000 last year and, as part of her NatGeo Explorer project, made a short documentary film on the struggles of urban migrants in Mongolia titled "Unlawful in Motherland". Mongolians are traditionally nomadic people, and the fact is that the government of Mongolia has decided to ban migration into the capital city. This restriction on freedom of movement came as a shock to many rural migrants. In this film, she explores the causes and effects of the ban as well as how the rural migrants feel about the ban and discrimination they face as rural migrants once in the city.