Student-Parent Grant Program Increases Eligibility to Cover Range of Needs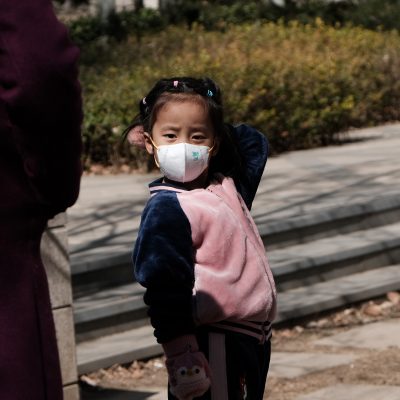 October 12, 2020
By Katya Hrichak
"Imagine writing final papers with your toddler jumping on your lap, attending virtual classes with cartoons on in the background, and doing experiments only when a friend can babysit for you," said Lucia Borlle, doctoral student in animal science. "Being a graduate student is hard enough. Now imagine earning a degree as a parent."
For students like Borlle, raising a child and working toward degree completion while staying at home during the pandemic is difficult. This year, in response to the pandemic's unique financial challenges impacting the student-parent community, Cornell offered a special Summer 2020 COVID Hardship Fund. The fund expanded eligibility to allow more student-parents access to financial support and flexibility to spend the money as needed.
The COVID Hardship Fund surpassed Cornell's record of grants awarded during any summer session, with 104 student-parents supported during Summer 2020 for a total of 159 children. Many of the expenses students experienced over the summer would not have been covered under prior child care grant programs.
Borlle's stress led to increased teeth clenching and a need for pricey dental care. The COVID Hardship Fund money helped cover this cost, allowing her to focus more on academics and family than finances.
Taylor Lea Thomas, a master of management in hospitality student, used summer funds to purchase two small desks for her children to facilitate better learning from home. Aubryn Sidle, a doctoral student in development sociology and graduate student member of the Students with Families Advisory Committee, hopes to use the funds to secure informal child care for her infant.
The success of the COVID Hardship Fund has informed eligibility and flexibility for the 2020-2021 Student-Parent Dependent Grant as well.
"The new edition of the Student-Parent Dependent Care Grant is another step in Cornell's evolution in responsiveness to student-parent needs, especially in light of the challenges our families are facing as a result of COVID's impact," said Mary Beth Grant, senior associate dean of students and director of care and crisis services. "We encourage every student-parent to look at this resource and to note that the eligibility is purposely broad."
For 2020-2021, the student-parent's partner/spouse is no longer required to be employed or actively engaged outside of the home and funds no longer have to be used solely on child care expenses. Student-parent family units whose adjusted gross income is less than $150,000 per year likely qualify for financial support.
"This is a really wonderful shift for the program," said Sidle. "Children are expensive. No matter what age they are and no matter what kind of care structure you have, they don't get less expensive as they get older. The expenses are just different."
As with the Hardship Fund, the expanded flexibility of the Dependent Care Grant now allows student-parents to decide how to use the funds to best support their families. Student-parents reported that the Hardship Fund eased the burden of increased expenses from food and infant formula, transportation, utilities and rent, and educational tools to support their children's remote learning.
"The new Student-Parent Dependent Care Grant Program is an example of a great partnership through many units on campus and our student-parent community," said Janna Lamey, senior assistant dean for graduate student life and Students with Families Advisory Committee chair. "We are proud to be able to increase our flexibility to offer a program that our student-parents want, especially given the seriousness of COVID's impact on our families. We just now need to make sure that our student-parents know about this resource."
For more information on the grant program and its expanded eligibility, visit the Students with Families website. Applications are due by October 30.