University Recognized for Inclusion Efforts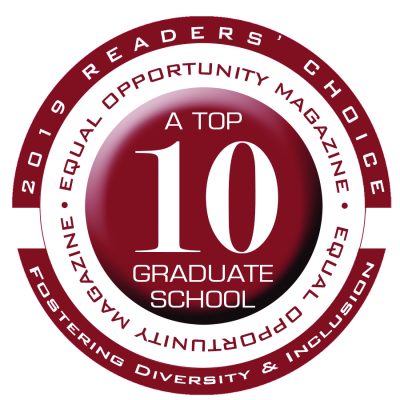 By Katya Hrichak
Cornell University and the Graduate School were recently recognized for initiatives to create and maintain an inclusive and diverse learning environment. Cornell ranked #13 on Best Colleges' Best Colleges for LGBTQ Students list, and the Graduate School was ranked among Equal Opportunity Magazine's Top 10 Graduate Schools for diversity and inclusion.
Equal Opportunity Magazine's top schools were selected based on a survey asking subscribers nationwide to nominate graduate schools that offer an inclusive environment, a diverse student and faculty population, and a diversified curriculum. The list was published in Equal Opportunity's Spring 2019 issue. Best Colleges partnered with Campus Pride, using the eight-factor Campus Pride Index score to determine the most LGBTQ-friendly schools.
"We are honored to be included on both lists," said Barbara A. Knuth, dean of the Graduate School. "Our inclusion initiatives focus on attracting top students, building supportive communities, helping students navigate their graduate studies, and preparing them for their future careers. This recognition confirms the progress we have made toward our diversity and inclusion goals."
Recruitment Initiatives
The Graduate School strongly promotes inclusivity and diversity by taking a proactive approach to recruiting new students. This includes cultivating relationships with students from groups historically underrepresented in higher education and working with faculty to improve the academic climate experienced by all graduate students.
"We dedicate time to connect with prospective students on a more personal level to ensure they are well-informed and confident in applying to graduate school at Cornell," said Anitra Douglas-McCarthy, senior director of recruitment in the Graduate School. "We want them to submit the best application package possible, receive a fair, holistic application review, and then have the tools and resources to be successful once they enroll here."
Navigating Graduate School
The Graduate School's suite of academic, career, personal, and professional development programs, Pathways to Success, is designed to help students navigate academia and prepare for their future careers. While open to all students, many Pathways programs focus on advancing the representation, inclusion, and achievement of graduate students from historically underrepresented and marginalized populations. These signature initiatives, coordinated by the Graduate School's Office of Inclusion and Student Engagement (OISE) and the Center for the Integration of Research, Teaching, and Learning (CIRTL) at Cornell, include the My Voice, My Story project, NextGen Professors Program, and Future Professors Institute.
Building Supportive Communities
In addition to offering programs that foster a sense of community among graduate students, such as the Summer Success Symposium, the Graduate School provides support to student organizations, several of which have a primary focus of building a diverse and inclusive graduate and professional student community. Several of our professional development programs, including the NextGen Professors Program, create cohort-based learning communities that meet monthly and provide a place for student and postdoc participants to construct networks of support.
Resources for diversity and inclusion
OISE provides support to the graduate and professional student community, and leads initiatives facilitating graduate student sense of academic and social belonging. The annual Inclusive Teaching Institute for Graduate Students and Postdocs, co-sponsored by CIRTL and the Center for Teaching Innovation, provides students from all disciplines with methods to make their classrooms more inclusive and welcoming for a diverse body of students. Outside of the Graduate School, students have access to a variety of university-provided programs, services, and organizations, including those offered through Cornell University's LGBT Resource Center.
"At the Graduate School, we want our students to experience an academic and social climate that is supportive, diverse, and positive," said Sara Xayarath Hernández, associate dean for inclusion and student engagement. "Though there is much more work to be done, we appreciate this recognition for our efforts to make graduate education at Cornell more accessible, inclusive, and affirming for all students, but especially those from historically underrepresented communities."
Katya Hrichak is a communications assistant in the Graduate School.