Postdoc Spotlight: Melisa Medina-Rivera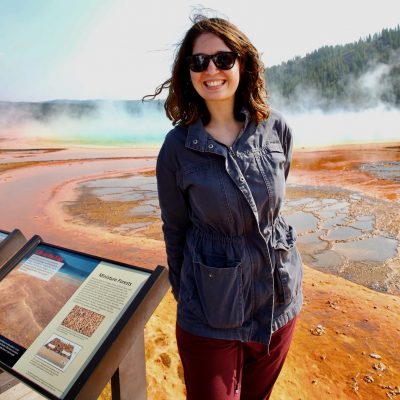 September 27, 2021
Melisa Medina-Rivera is a postdoc at the Division of Nutritional Sciences from Cayey, Puerto Rico. She holds a doctorate from the University at Buffalo and her research at Cornell focuses on diagnostic tools for illnesses affecting maternal and child cohorts. She is a recipient of a Postdoc Achievement Award as part of Cornell's celebration of National Postdoc Appreciation Week 2021 for teaching and mentoring students both at and beyond Cornell through programs, courses, and talks.
What is your research area of emphasis?
I am a biochemist by training but through my postdoctoral work, I have developed a deep interest in imminent worldwide problems such as infectious diseases and the need to develop novel approaches to improve diagnostic tools for illnesses affecting maternal and child cohorts. Specifically, my work is focused on two main areas: (1) conducting systematic reviews that help inform of the potential risks of pathogen transmission through breast milk and breastfeeding, and (2) developing point-of-care platforms to improve the diagnosis of infectious diseases in limited-resource settings.
What are the broader implications of this research?
My work has various implications for human health. For instance, with the increased volume of research literature it is hard for health care workers to access relevant information that is essential to make health care decisions. In this context, I work with a team of WHO and Cornell researchers to systematically assess primary research literature and provide an up-to-date summary of the knowledge. The second aspect of my research seeks to create affordable and easy-to-use diagnostic platforms that enable the early diagnosis and management of diseases.
What does receiving a Postdoc Achievement Award mean to you?
I've been very fortunate to have great mentors who believed in me, even when I thought attaining a degree in higher education was impossible. This award is an homage to them and a promise to pay it forward by mentoring the next generation of students from diverse backgrounds with an interest in pursuing a STEM career.
What hobbies or activities do you enjoy in your spare time?
One of my favorite things to do in my spare time is to bake. I started baking regularly while in graduate school to cope with stress and haven't stopped ever since. I love to bake bread, cookies, pastries, and pies. All from scratch, and when available, with local ingredients. I am also an avid reader and yoga enthusiast.
Why did you choose Cornell?
I was drawn to Cornell by the desire to work within the Mehta Research Group on developing novel tools for the assessment of disease at the point of care.
What is next for you?
My ultimate career goal is to become an independent investigator in a diversity-focused institution. This will not only grant me the opportunity to pursue my interdisciplinary research interests, but it will also allow me to have the resources for teaching, mentoring, and hopefully, increasing minorities in higher education.
Do you have any advice for current graduate students?
Science is not done in isolation. So, don't be afraid to ask for help.