Student Spotlight: Beatrys Rodrigues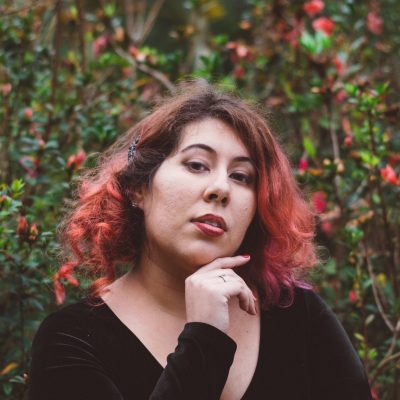 November 7, 2022
Beatrys Rodrigues is a doctoral student in communication from São Paulo, Brazil. She earned her B.A. in social communications with an emphasis in advertising and a graduate specialization in consumer and material culture and now studies gender divides in digital settings at Cornell under the guidance of Katherine Sender.
What is your area of research and why is it important?
I feel driven by ideas and research questions that help me create theoretical and practical frameworks which challenge normative discourses of technology, especially those entrenched in oppressive structures. I am trying to make emerging technologies and the internet less toxic for those who are marginalized, especially women from Brazil. Through my work, I hope to contribute to discussions on closing gender divides in digital settings, especially in the context of platforms and artificial intelligence, highlighting labor and knowledge that is rendered invisible or expropriated. I do this through qualitative research methods and participatory design, and my background is rooted in a multidisciplinary approach from communication; science, technology, and society studies; and gender studies. Recently, I have been investigating the growing popularity of the commodification of erotic photos by cosplayers (fans that dress up like characters from anime, video games, and movies, etc.).
What are the larger implications of this research?
In the past decades, with emerging new ways for monetizing content such as videos, photos, and texts becoming available, individuals worldwide have been turning to digital platforms and social media, hoping to secure an income through digital media-making. However, their work is mediated by technology companies' algorithms and content moderation practices, which have direct implications for their production. Platform labor can be particularly harmful to workers outside of rich nations or part of historically marginalized groups, impacting their well-being, subjectivity, and livelihood. Thus, through my research I hope to bring evidence of how these unequal power relations happen and mitigate them as much as possible, questioning underlying assumptions. I want to connect workers, academics, and policymakers in thinking about how we can resist discriminatory practices.
What does it mean to you to have been awarded a National Science Foundation Graduate Research Fellowship?
First of all, I was very happy to have my scholarship, grounded in qualitative methods and gender studies, recognized by the NSF. Given the global attacks and bans on gender studies in different countries, receiving this recognition in such a competitive fellowship reaffirmed the importance of continuing to push for feminist scholarship. It really gave me a confidence boost. Also, as a first-gen immigrant, it gave me an opportunity to show my family an accomplishment in academia!
What will this fellowship allow you to do that you might not have otherwise?
Receiving the NSF GRFP allowed me to focus more time on my research and mentoring other scholars. In my perspective, time is our most important asset in graduate school, and we need to be very strategic in how to use it. With the fellowship, I am able to have lengthier conversations with the communities I am working with, and I am more flexible in conducting fieldwork. Also, I am able to dedicate more time to scientific communication and share my research with a broader public.
What are your hobbies or interests outside of your research or scholarship?
At home, I love to host people, have a movie night, or, my favorite: a gaming night! I particularly love video games with a good narrative and engaging characters.
Beyond my house, you can also find me exploring or traveling. I particularly love to go to unusual places and see something I haven't seen before. I have been exploring upstate NY, so I drive to find new experiences or to try good food. Our time at Cornell is short, so I am trying to explore the region and participate in activities as much as I can!
Why did you choose Cornell to pursue your degree?
I wanted to work with the faculty in Cornell's field of communication, as they conduct research that really inspires me and, I believe, has been promoting a positive impact in the world. I also wanted a possibility to learn from the renowned faculty in the field of science and technology studies. But I think the most crucial factor in my decision-making process was that I wanted to be in a collaborative and welcoming environment. I felt that during my visits to Cornell (even though they were virtual!). I believed that Cornell has an academic community that values interdisciplinarity and teamwork. Further, Cornell's motto of "any person, any study" truly resonated with my beliefs!