Student Spotlight: Brian Cox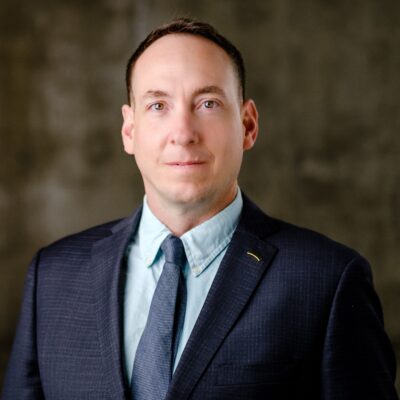 November 13, 2023
Brian Cox is a doctoral candidate in law from Enid, Oklahoma. He earned a B.A. in international studies at the University of North Carolina, L.L.M. at Queens Law, and J.D. at the UNC School of Law and now studies the connections between human rights law and international law involving armed conflict under the guidance of Jens David Ohlin at Cornell.
What is your area of research and why is it important?
With my dissertation, I am exploring the connections between human rights law and international law involving armed conflict. This subject attracts a significant degree of discussion in scholarly discourse, but consensus regarding how these bodies of law relate in theory and in practice remains stubbornly elusive. By expanding on a conceptual framework initially developed by my committee chair, Cornell Law School Dean Jens David Ohlin, I intend to bring clarity to the historical, conceptual, and practical connections between human rights and armed conflict.
What are the larger implications of this research?
The widely accepted view regarding the connections between the two bodies of law suggests that human rights law and international law involving armed conflict are closely related, though it remains unclear precisely how these frameworks interact together. The lack of clarity has enabled the unconstrained expansion of rights rhetoric into the armed conflict context. This phenomenon threatens the erosion of human rights protections in the governance setting and generates widespread misperceptions regarding the applicability of the law involving armed conflict. I intend to mitigate these challenges in prevailing discourse by clarifying the genuine connections between the two bodies of law.
What branch of the military did you serve in?
U.S. Army – initially on active duty, then in the Army Reserve, then in the Army National Guard, and finally back on active duty until I retired in 2018 after 22 years of military service.
How has your military background influenced your experience at Cornell?
My prior military experience fundamentally shapes my approach to research, writing, and teaching pursuits as an academic. The 15 years I spent "on the line" – first as an airborne infantry soldier, then as a combat camera operator, and finally as an airborne infantry officer – shaped my approach as a legal advisor when I transitioned to the Army JAG Corps in 2010. This diverse military background lends an applied, experienced perspective to the topics I study and teach. Cornell continues to create a welcoming and supportive community as I convey my prior military experience into a new career in academia.
President Pollack has designated this academic year's theme as freedom of expression. What does freedom of expression mean to you?
Expression can truly be "free" only in an environment that consciously fosters tolerance for diverse and opposing views. It does not mean, however, freedom from consequences for baseless or misleading characterizations made under the banner of free expression. Radical assertions developed from a carefully curated set of facts while resolutely disregarding reasonable competing perspectives should generally be protected as free expression, even though such views are the antithesis of reasoned debate and higher education. Freedom of expression requires a community commitment, though individuals remain personally accountable for how they choose to exercise that freedom.
What are your hobbies or interests outside of your research or scholarship?
Outside of work, I enjoy spending time with my family, playing with our dog, riding motorcycles, working out, discovering craft beer, and watching football (Go Steelers!! Go Heels!!).
Why did you choose Cornell to pursue your degree?
Cornell has been my professional home since I retired from military service. My dissertation project expands upon a contribution by my committee chair to a book of collected essays published in 2016, and this dynamic means the law school is a good substantive fit for the study. Teaching, researching, and writing as a member of the supportive and vibrant Cornell community has been central to my successful transition from military service to academia. This substantive match and community connection makes Cornell an ideal fit for pursuing the J.S.D. degree.