Student Spotlight: Emil Kee-Tui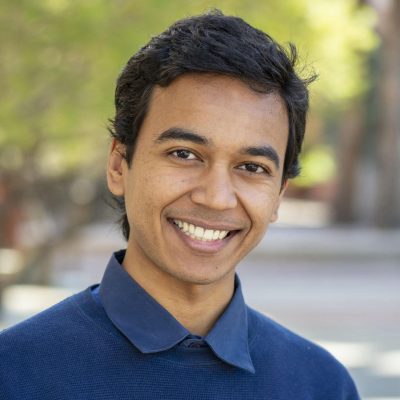 November 7, 2022
Emil Kee-Tui is a doctoral student in applied economics and management from Bulawayo, Zimbabwe. He earned a B.A. from Colby College in Maine and a M.S. in applied economics and policy analysis from the University of Arizona and now studies ways to measure poverty traps at Cornell.
What is your area of research and why is it important?
I research ways to measure poverty traps. Evidence is showing that people are poor because they cannot afford to participate in high paying occupations. The poverty trap is about remaining stuck in the low paying jobs without a way to access the high paying jobs. The barriers to high paying occupations are the costs of getting a school degree or financing a business. It is important for policymakers to know about how people remain in the poverty trap and what it takes to get them out.
What are the larger implications of this research?
We can design more efficient poverty reduction policies when we can target people's needs accurately. This leads to personalized policies. One size fits all poverty reduction policies don't give everyone what they need and may give some people more than they need; those extra resources can be redirected to people with the highest need.
Why did you decide to become a mentor with the MAC Mentoring Program?
I received a lot of important assistance in my life from mentors. Mentors helped me to finish high school and go to college and then they helped me go onto a Ph.D. I decided to become a mentor because I wanted to pass on the mentoring I had received and help someone in the same way I was helped.
Why is it important for students to participate in peer mentoring programs?
There is always the need to be mentored because in school and out of school our lives are really hard and we all need as much help as we can get. As for the mentors, it is rewarding in and of itself to mentor someone. Mentors and mentees can form meaningful relationships that are rewarding to both people.
What are your hobbies or interests outside of your research or scholarship?
I like hiking in national parks and forests. I like to spend my free time watching comedy series and cartoons. I really enjoy relaxing on the couch in the sunlight in the fall when the weather is not too cold or hot. We've all watched cats sit in the sun and dreamed of being in their paws, especially when we have a lot of work to do.
Why did you choose Cornell to pursue your degree?
Cornell has a great reputation for applied economics and management and there are faculty in the department who share my research interests.