Student Spotlight: Rachelle Davenport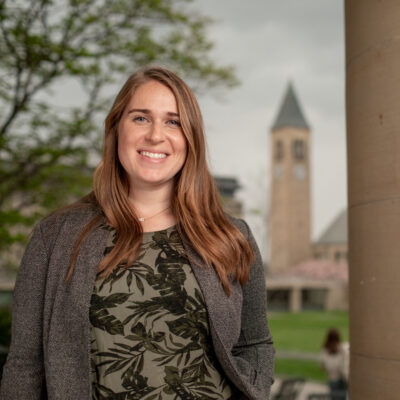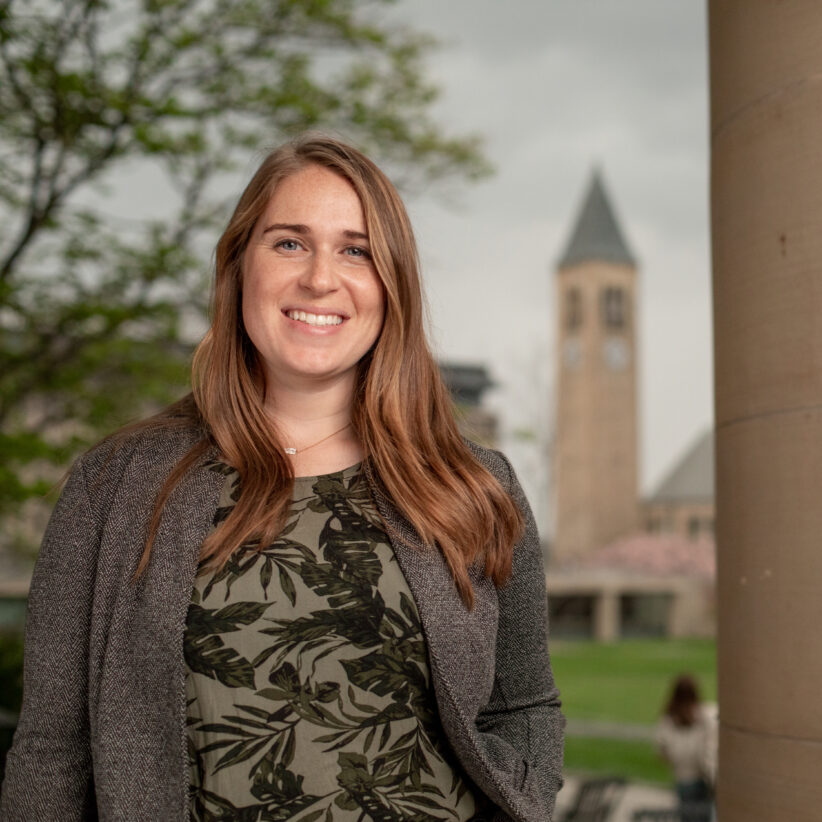 March 20, 2023
Rachelle Davenport is a doctoral candidate in soil and crop sciences from Southampton, Massachusetts. She earned a B.S. in environmental science and an M.S. in plant and soil sciences at UMass Amherst and now studies how molecular diversity of soil organic matter helps retain organic carbon in soil under the guidance of Johannes Lehmann at Cornell.
What is your area of research and why is it important?
I study how molecular diversity of soil organic matter helps retain organic carbon in soil. Microorganisms, such as bacteria and fungi, use organic carbon as a food source to grow and function. The organic carbon they use is comprised of a variety of different organic compounds, and yet we still don't know how the number of different compounds in these organic mixtures affects a microorganism's ability to efficiently use the variety of compounds.
What are the larger implications of this research?
The rate at which microorganisms use organic carbon is important because they respire this organic carbon back into the atmosphere as either carbon dioxide or methane, two dominant greenhouse active gases. Soils contain three times the amount of organic carbon compared to carbon stored in the atmosphere as carbon dioxide or methane, which could ultimately exacerbate the effects of climate change.
What have you gained by participating in the NextGen Professors Program?
The NextGen Professors Program has given me valuable insights in how to maintain a well-balanced workload and how to navigate networking relationships throughout my career. Recently I was inspired by a power mentoring session to be vocal about my future career goals with my network to help potential employers see me as a viable candidate at their institution or organization.
How has this program been helpful in working toward your professional goals?
The NextGen Professors Program has encouraged me to build and leverage my professional relationships within my field. This facilitates peer-to-peer mentoring and strengthens my professional network.
What are your hobbies or interests outside of your research or scholarship?
In my free time, I enjoy camping and hiking with my very high-energy dog and my husband; our favorite places are the high peaks area in the Adirondacks or West Virginia. When home, I generally enjoy gardening and crafting with a strong DIY mentality.
Why did you choose Cornell to pursue your degree?
I chose to pursue my degree at Cornell because I wanted to work specifically with my current advisor. I was attracted to the out-of-the-box mentality here as well as the cross-campus collaborations. And, of course, Cornell is internationally known for its contributions to soil science.