Highlights from Announcements 1/19/21
COVID-19 Vaccination Eligibility for In-Person Teaching Assistants
Teachers, instructors, and teaching assistants (TAs) with in-person instructional duties are eligible for COVID-19 vaccinations during Phase 1B of New York state's rollout.
Spring 2021 teaching assistants received information last week on how to request the necessary documentation. The names of TAs who attest to having in-person teaching duties will be shared with their program for verification.
Local vaccine supplies remain limited so eligible TAs may, unfortunately, still need to wait weeks for an appointment. Please remain patient and remember that the phased roll-out of vaccines in NY is intended to protect those at highest risk first.
Additional information on COVID-19 vaccination can be found on Cornell's COVID-19 Vaccines webpage.
---
Three Projects Receive Belonging at Cornell Innovation Grants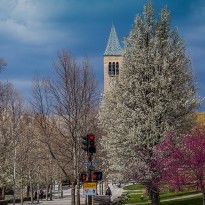 As part of its mission to make Cornell a more diverse and inclusive environment for faculty, staff, and students, the Presidential Advisors on Diversity and Equity (PADE) have awarded three Belonging at Cornell innovation grants of $15,000 apiece for 2021 programming.
One of the projects, the Intercultural Understanding Workshop, addresses international students' need for belonging at Cornell and feelings of disconnection, especially given recent COVID-19 travel restrictions. Based on the concept of "story circles," the project will train workshop leaders to support students as they share their experiences and stories.
---
Inauguration: A Mental Health Check-In
This check-in is designed to create a peaceful, safe space for Cornell's graduate and professional student and postdoc community to talk about the impact of the inauguration and events following the U.S. election on individuals and our communities.
With the uncertainty surrounding us due to the pandemic, politics, and recent acts of violence, join us to check in and support your mental health and well-being. Our goals are to share and understand the personal and community impact and discuss strategies that support mental health. International students and scholars are welcomed to attend. You can attend any or all sessions.
Sessions are held via Zoom.
Facilitators: Janna Lamey, Senior Assistant Dean for Graduate Student Life, and Christine Holmes, Director of the Office of Postdoctoral Studies.
---
Postdoc Spotlight: Asher Williams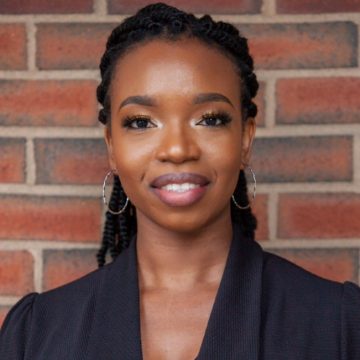 Asher Williams, Ph.D., is a Cornell Presidential Postdoctoral Fellow in the Smith School of Chemical and Biomolecular Engineering. After earning her undergraduate degree at New York University Tandon School of Engineering and graduate degree at Rensselaer Polytechnic Institute, she came to Cornell for its world-class research facilities and research independence.
Read the full postdoc spotlight where Williams describes her research and new role with Team Halo, in which she helps to promote confidence around the COVID-19 vaccine.
Interested in what other postdocs are doing both on and off campus?
Check out our postdoc spotlights, Q&As with current postdocs about their research, hobbies, and experiences at Cornell.
---
Kudos!
English Language and Literature Doctoral Student Wins Fiction Contest
English language and literature doctoral candidate Christopher Berardino, M.A. '17, M.F.A. '18, won the Breakwater Review's 2021 Fiction Contest. The Breakwater Review is a literary publication out of U Mass Boston's Creative Writing Program. His story was selected by novelist Porochista Khakpour. His story, "Dog Bait," and his interview will be available on the Breakwater website.