Highlights from Announcements 10/25/21

---
Registrar
Submit In Absentia Request Now if You'll be Away for Spring 2022
If you plan to be engaged in full-time study at least 100 miles from campus during the spring semester, you may apply for in absentia status using the online In Absentia Petition form. If your proposed travel is international your travel must be submitted to the Travel Registry and approved through the ITART process.
---
Spring 2022 Pre-Enrollment is Thursday, November 4th
Pre-enrollment for the spring 2022 semester is just a couple of weeks away! Enrollment will open on November 3rd at 8:00 a.m. and will close on November 4th at 11:59 p.m. Be proactive and take advantage of this opportunity to enroll in required courses for spring 2022.
---
News
Grad Students Brew Cornell-Themed Beer from NYS Ingredients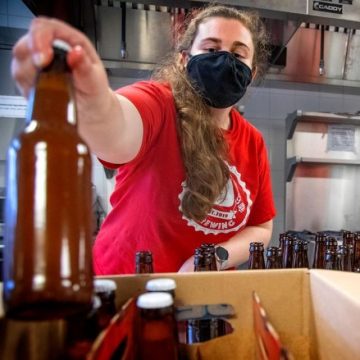 It's got Finger Lakes hops, malt, and cherries, plus maple syrup from the Arnot Forest and yeast cultured in a Stocking Hall food science lab. Add it all together, then let the magic of fermentation at a Seneca Lake brewery do the rest. One taste of the Cornell graduate student-developed "Gorges Libe-ation" red ale and — you'll love New York. Read more about Big Red Brewing.
---
Cornell Scientists to Join Team for Live Volcanic Eruption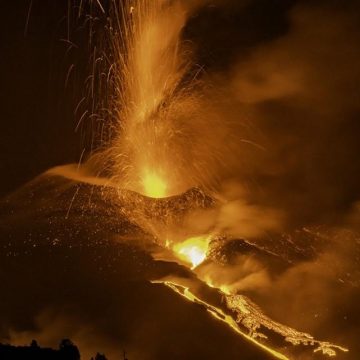 Among the Cornell faculty, Esteban Gazel arguably conducts the hottest research. But this time the geochemist should be safe from magma heat. Gazel, associate professor in the Department of Earth and Atmospheric Sciences, and doctoral student Kyle Dayton joined a small, elite team of international researchers on Oct. 21 at the newly erupted Cumbre Vieja volcano on the island of La Palma in the Canary Islands — off the coast of western Africa. Read more about the research.
---
Tree-Killing Pests Across the U.S. Are Increasing the Threats of Climate Change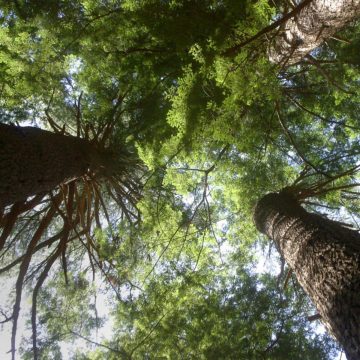 Master's student Brendan Quirion is lead author of a new study finding insects and diseases that are damaging and killing trees across the contiguous United States are reducing the ability of the nation's forests to capture and store climate-changing carbon dioxide. Read more.
---
Student Spotlight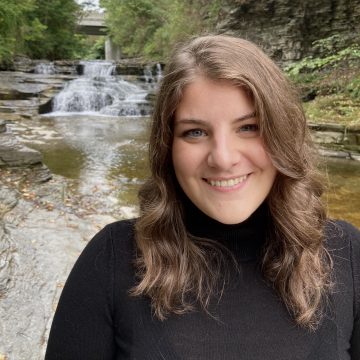 Samantha Bolten is a doctoral student in food science and technology with a concentration in food microbiology from Silver Spring, Maryland. After attending University of Maryland, College Park as an undergraduate, she chose to pursue further study at Cornell due to the sense of community and supportive collaboration among members of the field of food science.
Read more about Samantha Bolten.
Check out our other student spotlights and learn about students' research, hobbies, and experiences at Cornell.