Highlights from Announcements 11/19/18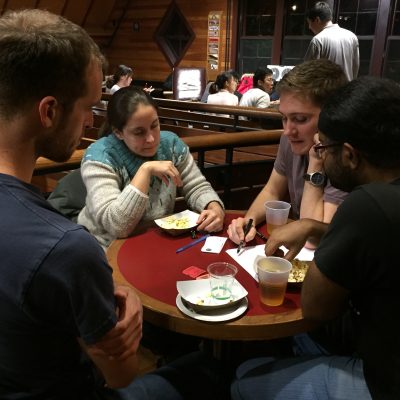 Statistics and Research Integrity Trivia Night
Twenty-four teams of students filled the Big Red Barn on November 13 for the Statistics and Research Integrity Trivia Night. Open to researchers from all fields, this event featured nearly 20 questions on matters of research methods, statistics, and reproducibility.
Each team created a name and competed to win prizes at the end of the night, all while enjoying pizza, beer, and snacks. A few of the competing teams included Pre-Cognition, Pig1234, Wiedmann-Booriors, 95% Confident we're maybe correct, Paranormal Distributions, One Time at Stats Camp, Correlation implies Causation, the Easton Faction, Groot Residuals, Beef Boys, the Stat Cats, Reproducibility…LOL, Too Logit to Quit, and Stats on Stats on Stats.
"It was great," said Shanshan Shi, whose interest in the event stemmed in part from a previous statistics course. "It was useful and helped me to understand how people manipulate data." Shi competed as part of team Paranormal Distribution, which came in second place in a four-way tie and included other members Amara Dunn, Benjamin Rosche, and Shagun Gupta. The winning team was Pre-Cognition.
This event was sponsored by the Cornell Statistical Consulting Unit, the Office of Research Integrity and Assurance, the Big Red Barn, and the Graduate School.
---
Graduate School Announces Fall 2018 Research Travel Grant Awardees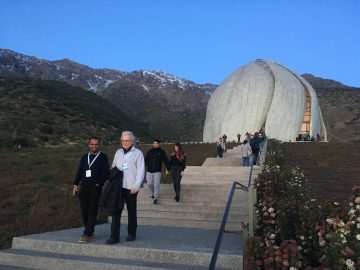 The Graduate School recently announced the Fall 2018 Research Travel Grant awardees. These grants provide research degree students up to $2,000 to conduct thesis or dissertation research away from campus. In a typical year, 70-80 students receive these competitive grants. For the fall cycle, 26 students were selected, winning a total of over $42,000.Although many students use their grants to conduct research on other continents, some students make use of their award traveling in the United States, sometimes remaining in New York State. For Amanda Davis, a doctoral student in animal science, this grant will allow her to conduct necessary research on milk production during mid-lactation on dairy cows right here in Cortland County, NY.
Read the full story on grant awardees
---
Graduate Students Prepare for Community-Engagement Experiences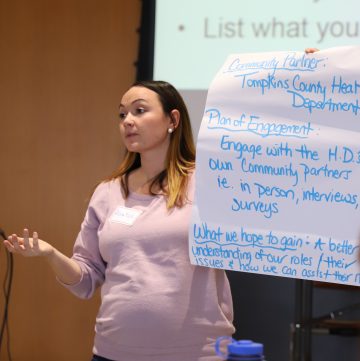 To help fulfill what Cornell President Martha Pollack described as Cornell's determination to serve the greater good through public engagement, the inaugural Engaged Graduate Student Institute brought students from various programs across campus together Nov. 9 to learn how to conduct research while making a positive impact on the community.
The event consisted of several sessions, which focused on good practices in community partnership, critical reflection, how to include community voice in research, and standards of practice in community-engagement.
Read the full story on community engagement
---
22 Student Entrepreneurs Join W.E. Cornell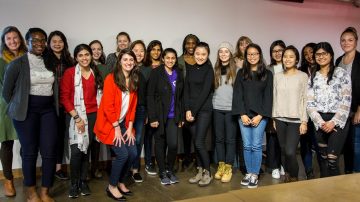 Cornell's new entrepreneurship program, W.E. (women entrepreneurs) Cornell, recently announced its first cohort of students for the 2018-19 academic year. W.E. Cornell was created by Andrea Ippolito '06, M.Eng. '07, executive director of Cornell's engineering management program and eLab instructor, to address persistent underrepresentation of women entrepreneurs in science, technology, engineering and mathematics (STEM) fields and empower more women to found and lead tech startups."We planned to accept 10 students into the program and ended up welcoming 22 students because we were overwhelmed by the number of brilliant women who applied," said Ippolito. "This program will serve as a valuable launching pad to help women in STEM gain entrepreneurial skills. It will also create an invaluable network of mentors and colleagues to support them throughout their careers."
---
Kudos!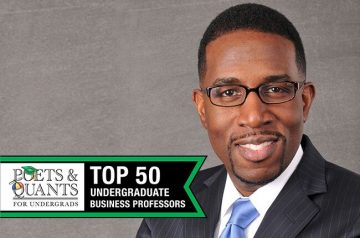 Ozias Moore, M.S. '13, Ph.D. '16 has been included in the Poets and Quants for Undergrads list of 2018 Top 50 Undergraduate Professors. Having earned his graduate degrees in human resource studies at Cornell, Moore is now an assistant professor of management at Lehigh University in the College of Business and Economics.
Read more about Moore.

The Chemical and Biomolecular Engineering Graduate Women's Group received a $500 microgrant from the President's Council of Cornell Women to fund the Graduate Womxn in Science Book Club. Started this semester, the aim of the book club is to focus on the narratives of women from different cultures, both within and outside the United States. Their aim is to select readings that will reflect the breadth of voices and experiences of women everywhere and introduce readers to a more nuanced perspective of gender and its social construct.
For more information, visit the chemical and biomolecular engineering webpage.
---
Alumna Spotlight: Grace Bulltail, Ph.D.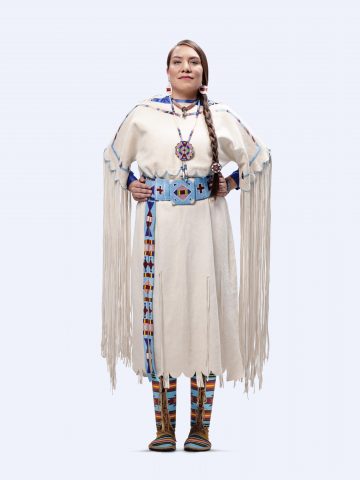 Interested in what alumni have accomplished after leaving Cornell?
Check out our new alumni spotlights, Q&As with former students about their current work, experiences, and skills learned at Cornell.
Grace Bulltail is an alumna of the biological and environmental engineering program at Cornell, from which she holds a Ph.D. Prior to enrolling in her doctoral program, she graduated from Stanford University with a bachelor's degree and earned masters degrees from the University of Montana and Columbia University. Since leaving Cornell, she has returned to Stanford University where she now works as a California Alliance postdoctoral scholar.