Highlights from Announcements 11/23/20
Key Academic Calendar Dates
Nov. 25-29: Thanksgiving break
Nov. 30: Instruction resumes – all classes online
Dec. 16: Last day of classes
Dec. 17-21: Online final exams – no classes
---
Graduate Assistantships for Students Outside the U.S.
The special exception that allowed students to hold assistantships from outside the U.S. during the fall term will be extended but, as expected, eligibility will be limited. Students who can document that they are currently stranded outside the U.S. as a result of COVID-19 for any of the following reasons may request a special exemption:
A government-imposed travel restriction prevents departure from the current location.
A government-imposed entry ban prevents return/entry to the U.S.
A government-imposed shutdown of consular operations prevents the student from obtaining a needed travel document or visa.
Delays with visa processing due to operational shutdowns and the associated processing backlog prevent the student from obtaining a needed travel document or visa.
A government-imposed stay-in-place order prohibits travel within the country.
Students who can return to the U.S. must do so if they plan to hold a spring-semester assistantship. Details on the eligibility criteria, exception process, and Cornell's medical accommodation process are posted online. Exception requests must be made by December 23rd, 2020. Contact your graduate field for additional information.
---
Updated Requirements for Campus Travel
Cornell has made important updates to its student travel policy, including new quarantine and testing requirements for those returning to the Ithaca area from travel, both domestically and internationally. Review the updates and know how these changes may affect you or your access to campus facilities. This travel guidance applies for the rest of the fall semester, with further updates expected for the spring semester. Contact studentdchelp@cornell.edu with questions.
---
Spring 2021 Planning
The university plans to proceed with the instruction dates outlined in the 2020-21 academic calendar with instruction beginning February 8. Courses will be offered in a variety of modalities, including in-person, online and hybrid approaches. While we will not have a traditional spring break, two separate two-day wellness breaks are planned. More information on pre-enrollment, course listings, and spring move-in will be available in December.
---
COVID Surveillance Testing for Thanksgiving Week and Beyond
Students who remain in Ithaca during the week of Thanksgiving or beyond are required to continue their regular COVID testing, as assigned in the Daily Check.
Special Testing Schedule for Thanksgiving Week – Graduate students who are normally tested on a Wednesday or Thursday should anticipate being reassigned to Friday, November 27 for testing during the Thanksgiving week. (Testing sites are closed on 11/25 & 11/26.)
Post-Thanksgiving Schedule Changes – Beginning on November 30, there will be changes to some students' assigned testing day as the surveillance program shifts from a seven-day per week schedule to weekday-only testing. Additionally, the Downtown Ithaca test site will become available every day, Monday through Friday. A complete list of updated hours and locations will be available on the Surveillance Testing webpage. Additional information can be found in the Student FAQs on the Daily Check.
---
Doctoral Student Contributes to Global Ocean-predator Study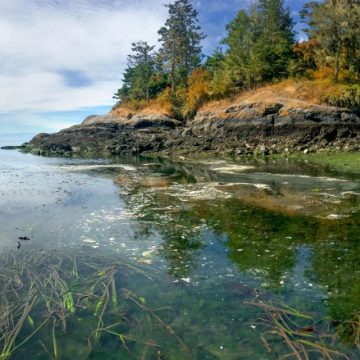 Cornell doctoral candidate Olivia Graham joined five-dozen scientists on four continents to create a marine biology first: a global "BiteMap" to show, in a climate-changing world, where the ocean's mid-sized predators are most active.
The multiyear study showed how – as persistent global warming heats the oceans – rising temperatures can reconfigure entire communities of marine predators and impact creatures lower on the food chain.
---
Alumna/Postdoc Spotlight: Yoon Choi, M.S., Ph.D.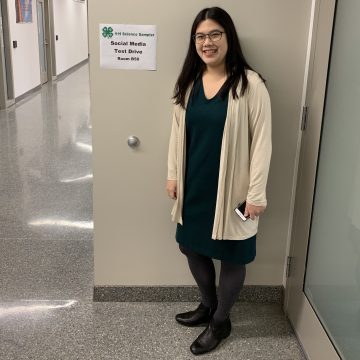 Yoon Choi, M.S. '15, Ph.D. '17, is a postdoc in communication from Seoul, South Korea. After earning her B.A. from Northwestern University and her M.A. and Ph.D. from Cornell, all in communication, she became a postdoc working on the Social Media TestDrive project.
Read the full alumna/postdoc spotlight
Interested in what other alumni have accomplished since leaving Cornell?
Check out our alumni spotlights, Q&As with former students about their current work, experiences, and skills learned at Cornell.
---
Kudos!
Dean Boor Re-elected FFAR Vice Chair
Dean of the Graduate School and Vice Provost for Graduate Education Kathryn Boor was re-elected to serve another term as vice chair of the Foundation for Food & Agriculture Research (FFAR). FFAR builds public-private partnerships to fund research addressing big food and agriculture challenges. Read more on the FFAR website.
---
Sociology Doctoral Candidate Receives Grant Funded by NIDA
Erin McCauley, doctoral candidate in sociology, was awarded a grant to explore how the size and composition of jail incarceration has shifted through the COVID-19 pandemic. The award is funded by NIDA and distributed by the Lifespan/Brown Criminal Justice Research Training program. Learn more about the project.