Highlights from Announcements 11/4/19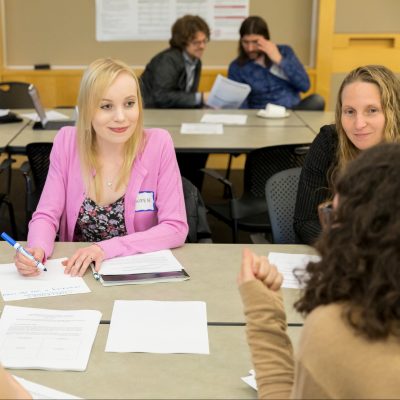 Becoming Better Mentors Through Workshop Series
Graduate students and postdoctoral scholars work hard to perfect curricula vitae, teaching and research statements, and cover letters as they look toward academic careers. At Cornell, many seek out additional opportunities to develop their teaching, mentoring, and communication skills. One such opportunity focused on close interaction with research students is Building Mentoring Skills for an Academic Career.
This spring workshop series helps a cohort of graduate students and postdocs develop effective communication and mentorship skills for working with undergraduates, graduate students, technicians, and postdoctoral researchers. By the end of the series, participants gain confidence and knowledge essential to not only successful academic careers, but their current roles as well.
Read the full mentorship story
---
Online Birth Stories Reveal Power Imbalances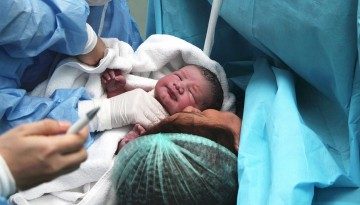 A few years ago, some of Maria Antoniak's friends gave birth and recounted the experiences online – in a blog, on Facebook and in email.
"That was my entry into this world of online birth stories," said Antoniak, a doctoral student in information science, "and I found there were thousands upon thousands out there. I was fascinated. They're full of emotion, sometimes trauma; sometimes very beautiful, sometimes heartbreaking."
Antoniak approached this trove of information as a data scientist, performing a computational analysis on nearly 3,000 online birth stories publicly posted on Reddit.
---
Accessibility and Your Thesis/Dissertation
As part of a university-wide initiative, graduate students are encouraged to make their theses or dissertations accessible to all, regardless of ability or disability. Creating accessible documents will enable all users on eCommons to access your digitized content and broaden the reach of your research in the process.
In partnership with the Cornell University Library and Cornell's web accessibility team, the Graduate School will offer workshops on best practices in accessibility to help students create web-accessible theses and dissertations.
Upcoming Workshops:
---
With Daylight Savings Time Ending, Be Prepared…
Use resources and learn how to prepare for seasonal affective disorder!
How I Learned to Cope with Seasonal Affective Disorder in Grad School
By Stepfanie M. Aguillon, Cornell graduate student
I roll over in bed and reach for my phone to check the time. "It's 8:30 a.m.!" I say to myself. "How did that happen? I must have turned my alarm off and fallen back to sleep." After some deep breaths, I manage to drag myself out of bed, get dressed, and make breakfast. At work I try to focus, but most of the day I just sit in a fog, struggling to stay awake. When I head home, I lack the motivation to go to the gym, do errands, or hang out with friends. Instead, I fall asleep on the couch shortly after dinner, only making it to bed after some gentle prodding from my dog.
Early in my Ph.D., this felt like my near daily routine. I attributed my newfound difficulties to the stress of starting a Ph.D. program and being far from home. But it was odd: Before graduate school, I was an early riser and thought most clearly in the mornings. I couldn't understand why I was suddenly unable to get out of bed. I felt guilty about my lack of focus and frustrated that I was no longer capitalizing on my best working hours.
Feeling SAD? Consider talking with your Primary Care Provider (PCP) at Cornell Health to review your symptoms and identify strategies for relief. Appointments can be made online at myCornellHealth or by phone at 607-255-5155
---
Alumna Spotlight: Nizeet Aguilar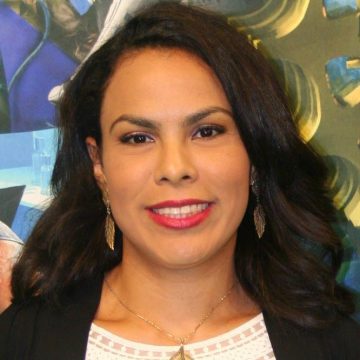 Nizeet Aguilar is an alumna of the biomedical engineering program at Cornell from which she holds a Ph.D. Prior to attending Cornell, she earned her undergraduate degrees from the Community College of Baltimore County and the University of Maryland Baltimore County. Now, she is an AAAS Science & Technology Policy Fellow, Directorate for Computer & Information Science & Engineering, in the Division of Computer and Network Systems with the National Science Foundation.
Read the full alumna spotlight
Interested in what alumni have accomplished after leaving Cornell?
Check out our alumni spotlights, Q&As with former students about their current work, experiences, and skills learned at Cornell.
---
Kudos!
Two Ithaca Startups Selected as Finalists in 2019 FuzeHub Commercialization Competition
FuzeHub recently released its list of finalists for its 2019 Commercialization Competition. Now in its third year, FuzeHub will hold its competition on November 18 and 19, inviting 19 New York State entrepreneurs to pitch their ideas for the chance to be awarded $400,000.
The two Ithaca-based startups are Halomine, Inc. and Heat Inverse, LLC. Postdoctoral associate Mingyu Qiao is part of the Halomine team and alumna Romy Fain, Ph.D. '17 is part of the Heat Inverse team.
FuzeHub is a not-for-profit organization responsible for assisting small and medium-sized manufacturing companies in New York State. Read more about the competition.
Four Cornell-led Teams Selected for Grow-NY Food and Agriculture Competition
From 199 startups, judges in the Grow-NY competition narrowed the competitors down to 17 finalists. Of these, four are led by Cornell students, alumni, or postdocs: Capro-X, led by Juan Guzman, Ph.D. '17; Halomine, led by Ted Eveleth '90 and postdoctoral associate Mingyu Qiao; Whole Healthy Food, led by Joel Li, Ph.D. '15; and Combplex, led by doctoral students Hailey Scofield and Nathan Oakes. Read more about the competition and startups.