Highlights from Announcements 11/5/18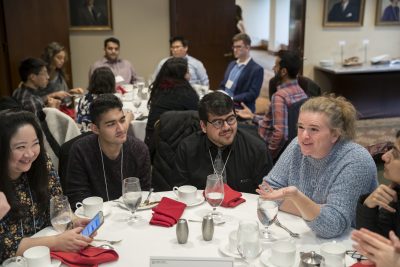 Cornell GPSA Hosts Ivy+ Summit
Mutual respect in a trusting environment between student leaders and administrators was one of the themes at this year's Ivy+ Graduate Student Leader's Summit on Oct. 26-28.
The event, organized by the Graduate and Professional Student Assembly (GPSA), invited student leaders from 10 research institutions to Cornell for discussions about improving the graduate student experience.
"Cornell's GPSA has always been very proud of our good working relations with the administration. We wanted to showcase this by featuring administrators heavily in our events," said GPSA President and linguistics doctoral student Ekarina Winarto.
---
Scenes from the GPSA 25th Anniversary at the BRB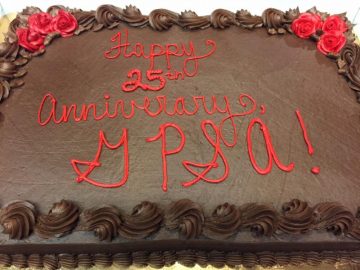 Graduate and professional students attending Friday's TGIF helped the Graduate and Professional Student Assembly (GPSA) kick off a celebration of its 25th anniversary advocating for students on academic, funding, and other issues of relevance to students.
GPSA leadership and field representatives were on hand to answer questions about recent accomplishments and plans for 2018-19….and to serve pizza and cake as part of the celebration.
Graduate School Dean Barbara Knuth welcomed the students and congratulated them on their successes, many of which have distinguished GPSA as one of the most effective shared governance groups among its peers.
---
U.S. Legislative Advocacy Opportunity
U.S. Senate Bill Proposes Elimination of Student Loan Origination Fees
Sen. Jeff Merkley (D-OR) introduced S.3584, the Affordable Student Loans for Any Student Act. It includes two provisions important to graduate/professional students who have student loans:
Elimination of origination fees: Consolidating or eliminating fees for Stafford and Grad PLUS loans would help reduce financial burden for graduate/professional students who take out federal education loans.
More robust, transparent loan counseling options: Graduate/professional students could benefit from, at a minimum, entrance loan counseling as they transition from undergraduate to graduate/professional school.
More information about the bill appears in this support letter on S.3584 submitted by the Council of Graduate Schools, of which Cornell is a member. Interested graduate/professional students can find Senate email addresses at the U.S. Senate contact webpage.
---
Kudos!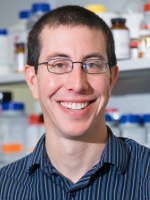 Molecular Biology and Genetics Associate Professor Chris Fromme received the Faculty Mentor of the Year Award at the Southern Regional Education Board (SREB) Institute on Teaching and Mentoring, having been nominated by a Cornell mentee.
During remarks at the award presentation, it was said that Fromme "exemplifies what it means to be a caring, supportive, and motivating advisor," whose mentorship style is flexible and tailored to the needs of each individual student mentee.
Three members of the graduate school staff were nominated for Employee Excellence Awards in the One Cornell category for their work on My Voice, My Story: Sara Xayarath Hernández, associate dean for inclusion and student engagement; Janna Lamey, assistant dean of graduate student life; and Colleen McLinn, director of the Center for the Integration of Research, Teaching, and Learning (CIRTL at Cornell).
My Voice, My Story is a signature initiative of the Graduate School that pairs video monologues constructed from real experiences of graduate students with facilitated discussions. The program aims to achieve greater understanding and develop and share strategies on how to create more inclusive and supportive research and learning environments.
---
Student Spotlight: Coralie Salesse-Smith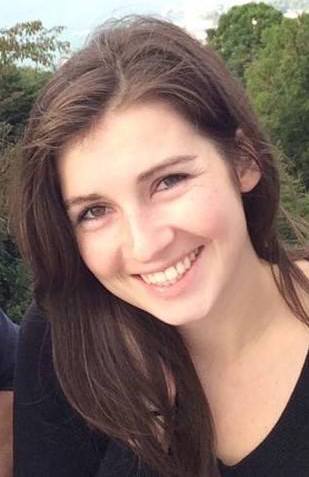 Interested in what other graduate students are doing both on and off campus?
Check out our student spotlights, Q&As with current students about their research, hobbies, and experiences at Cornell.
Coralie Salesse-Smith is a doctoral candidate in plant biology from Oakville, Ontario, Canada. After earning her undergraduate degree at the Canadian University of Waterloo and learning of the merits of Cornell's plant biology graduate field, she came to Ithaca to pursue further studies.