Highlights from Announcements 12/10/18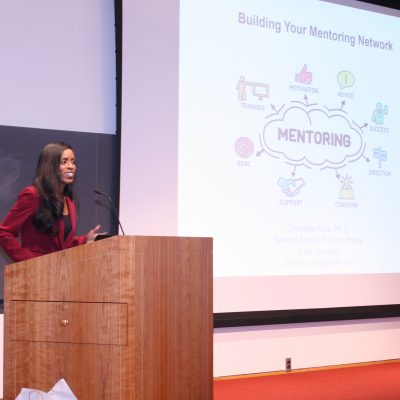 Alumna Addresses Importance of Mentoring
"If you had given me the opportunity to participate in today's seminar [when I started graduate school], I would have said, 'I don't need a mentor, I've got it all figured out," said Deondra Rose, M.A. '10, Ph.D. '12.
Now an assistant professor of political science and public policy at Duke University, Rose returned to campus on Nov. 28 to address a roomful of graduate students and postdocs about the importance of mentoring.
---
Dean Knuth Advocates for Environmental Conservation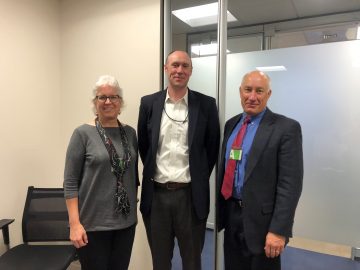 Dean Barbara Knuth was recently in Washington, D.C. advocating on behalf of graduate education supporting environmental conservation efforts.
American Fisheries Society Executive Director Doug Austen and Dean Knuth, who is a past president of the American Fisheries Society, met in the New Executive Office Building near the White House with Aaron Ray, Office of Management and Budget examiner specializing in natural resources and U.S. Geological Survey (USGS) science funding.
The group discussed the importance of USGS Cooperative Fish and Wildlife Research Units for providing a strong scientific foundation for conservation and resource management programs on state and federal lands and waters, and, through graduate education, preparing the nation's future environmental conservation workforce.
Forty USGS Cooperative Research Units are located at universities in 38 states. New York's Cooperative Research Unit is housed at Cornell, in the Department of Natural Resources, College of Agriculture and Life Sciences. Cooperators include USGS, the New York State Department of Environmental Conservation, the U.S. Fish and Wildlife Service, and Cornell University.
---
Student Spotlight: Tiffany St. Bernard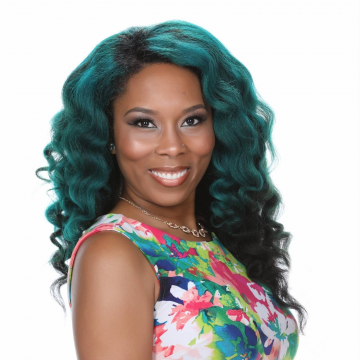 Interested in what other graduate students are doing both on and off campus?
Check out our student spotlights, Q&As with current students about their research, hobbies, and experiences at Cornell.
Tiffany St. Bernard is a doctoral student in biomedical engineering from East Granby, Connecticut. After earning a bachelor's in biology from the University of Connecticut, she chose to pursue a degree at Cornell due to its network of support.