Highlights from Announcements 12/12/22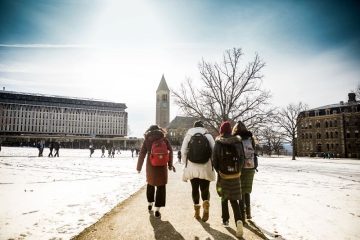 ---
Campus Update
Spring Checklist and Personal Responsibilities: Deadline December 15
Cornell will require all students to complete the Spring Checklist, submitting arrival date, contact information, and address for the spring semester. The checklist is now live and all students must complete the checklist no later than December 15 (via the Daily Check). Failure to do so will result in an enrollment hold.
---
Registrar
Spring Status Deadlines
Students planning to be on leave for the spring semester must request leave of absence status now.
Students planning to be engaged in full-time study at least 100 miles away from campus for the spring semester must request in absentia now.
Contact the Graduate School (gradstudserv@cornell.edu) with questions or concerns.
---
December Recognition
December Graduates University Recognition Ceremony
The Cornell University Recognition Ceremony for December '22 Graduates will be held in Barton Hall on Sunday, December 18 at 10 a.m.
If you plan to attend please review all the information on the Cornell Commencement website.
Here are specific items for you to review:
Pre-order your cap and gown by November 13. (Note: this deadline has passed.)
RSVP to participate in the ceremony by December 15.
Tickets for guests: Guests will not need tickets for entry to the event. We encourage up to four guests per graduate. Graduates must RSVP to participate in the event and indicate number of guests attending.
---
Ph.D. Hooding Reception
The Graduate School will hold a private hooding reception for new Ph.D. graduates at G10 Biotech immediately prior to the December 18 Recognition ceremony. Ph.D. graduates are invited to attend this ceremonial hooding, in which a faculty member places the hood over the shoulders of the graduate to signify their success in completing their graduate program.
Dean Boor will perform the hooding of our new graduates. Alternatively, graduates may invite their advisors or committee members to attend and perform the hooding.
Graduates should wear their appropriate cap, gown, and hood. Faculty members may wear their regalia, but it is not required.
Graduates and their advisors do not need to RSVP to attend this special event.
Coffee and pastries will be served, and family and friends are welcome to attend.
Please contact Sarah Day, sd756@cornell.edu, with any questions.
---
Policy Reminder
Reminder on Vacation and Holiday Policies
As we approach the end of the fall term, winter break, and the new year, please set aside time to relax, connect with loved ones, and recharge.
Funded graduate students are typically not expected to perform assistantship duties over the eight days of winter break (which falls on December 25 to January 2 this year). If time-critical duties (including animal care, ongoing research projects, etc.) are required during this period, you should coordinate with your supervisor to arrange equivalent days off at another mutually agreeable time.
Cornell policy provides funded graduate students 10 paid weekdays of vacation time per year, in addition to 13 university holidays.
Days on which classes are not in session but the university is open (e.g., January intersession, spring break) are not automatic holidays for graduate students appointed on assistantships. Coordinate with your advisor if you wish to extend your winter break beyond January 2 using vacation time.
More information about the graduate student vacation policy can be found on the Vacation Time for Assistantships policy page.
---
Student Spotlight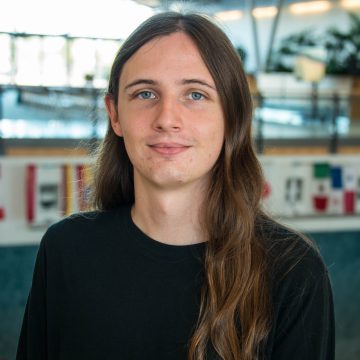 Byron Rusnak is a doctoral student in plant biology from Villa Park, Illinois. He earned a B.S. in plant science from the University of Minnesota, Twin Cities and now studies the growth of sepals in flowers of the species Arabidopsis thaliana.
All spotlights.
---
Kudos!
Doctoral Alumnus Co-authors Commentary on the Importance of Internships
Xiangkun (Elvis) Cao, Ph.D. '21, recently co-authored a commentary piece, "Let graduate students do internships," in Matter (Cell Press). The commentary includes a contribution by mechanical engineering doctoral candidate Xu Liu, who says her industry experience taught her to ask for help much sooner and rely on the interdisciplinary experience of her team.
Students on any career track could benefit from internship experiences, and the Graduate School offers a range of career and professional development programming, as well as a listing of opportunities – including internships – that can help you get hands-on experience. Read more about ways to gain transferrable skills, and explore additional career pathways such as academic publishing through the Graduate School's Careers Beyond Academia.
---
Doctoral Student Selected as Quad Fellow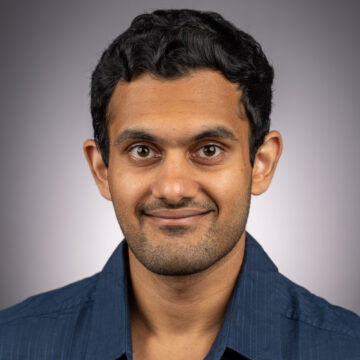 Information science doctoral student Dhruv Agarwal was selected as a Quad Fellow as part of the fellowship's inaugural cohort. Administered by Schmidt Futures, the Quad Fellowship is designed to spur interdisciplinary scientific and technological innovation while building ties among and empowering the next generation of STEM leaders.
---
Doctoral Candidate Published in Annual Review of Sociology
Together with two colleagues at Emory University, sociology doctoral candidate Ben Rosche has published in the Annual Review of Sociology a paper reviewing recent advances in causal inference with social network data.