Highlights from Announcements 12/21/20
Updates for Teaching Assistants
Dear Graduate and Professional Students,
During Fall '20, many faculty, staff, and students safely returned to campus to continue their research and creative activities. Cornell's rigorous testing program along with high levels of compliance with preventive measures across the campus (i.e., mask wearing, social distancing) resulted in instructors and TAs feeling comfortable conducting in-person instruction.
Cornell has developed plans to provide additional technical support for in-person and hybrid classes in Spring '21 and encourages all instructors to provide in-person instruction to the greatest extent possible.
For Spring '21, we have asked faculty to match the prospective teaching assistant(s) with their availability to assist with the modality of the specific class (i.e., online, hybrid, or in-person) before finalizing teaching assignments for the semester. Teaching assistants have the option to opt-in to in-person teaching.
As with the fall semester, students with concerns should contact the faculty Director of Graduate Studies or the Graduate School (via Associate Dean Jan Allen). Students are no longer required to contact Student Disability Services to request accommodations for health-related concerns. I would like to remind students to report activities that may involve improper conduct by making a confidential report to EthicsPoint.
Sincerely,
Kathryn Boor
---
Paid Sick Leave for Students on Assistantships
Students on assistantship have historically had flexibility to take time away from their duties while sick, but a recently-passed NY state law and a corresponding Cornell policy provide graduate assistants with greater protections, effective January 1st, 2021.
Interim Policy 6.9, Time Away from Work: Sick Leave (New York State) has been issued (within University Policy 6.9 Time Away From Work), and will offer additional protections for graduate assistants who become ill.
Additional information on this policy via Announcements and in regular updates on the Paid Sick Leave webpage.
---
COVID Surveillance Testing for Winter Break and Beyond
Students who remain in Ithaca during winter break or beyond are required to continue their regular COVID testing, as assigned in the Daily Check.
Winter Break Schedule Changes
Surveillance and supplemental testing will operate a modified testing schedule with limited hours of operation Dec. 23 – Jan. 3. Follow instructions in the Daily Check banners.
Graduate students who are normally tested on a Thursday or Friday should anticipate being reassigned to Saturdays for testing during winter break. (Testing sites are closed on 12/24, 12/25, 12/31, & 1/1.)
January Schedule Changes
Beginning on Jan. 4, the surveillance program will return to a seven-day per week testing schedule. Be sure to log into the Daily Check as some students' assigned testing day may change.
Travel over Winter Break
Graduate students who plan to travel over winter break should familiarize themselves with the university travel process and submit a student travel form (available on the Daily Check homepage) to pause surveillance testing and Daily Check requirements while away. Students who plan to leave Ithaca (on or before Dec. 31) should complete a departure form.
---
Mental Health Support Over Winter Break
Even though the university is celebrating the winter break starting on Thursday, December 24, the Graduate School wants to outline options for mental health support in case that is helpful for you. In addition to focusing on this time as a period for rest, restoration, and some joy, here are the resources that you can count on for help and support from December 24 – January 3, 2021.
Local Resources
Cornell Health (24/7)

Cornell Health phone consultation with an on-call mental health provider: 607-255-5155

Ithaca Resources (24/7)

Ithaca Crisisline: 607-272-1616
Advocacy Center (sexual/domestic violence): 607-277-5000
National Talk-Lines (24/7)
Suicide Prevention Lifeline: 800-273-8255
Trevor Project hotline (LGBTQ+): 866-488-7386
LGBT+ National Hotline: 888-843-4564
TransLifeline: 877-565-8860
National Text/Chat Services
National Crisis Text Line: Text HELLO to 741741
Steve Fund crisis text line: Text STEVE to 741741 (connects you to a counselor of color)
Trevor Project text line (LGBTQ+): Text START to 678678
National Suicide Prevention "Lifeline CHAT" service
International hotlines
---
Winter Greetings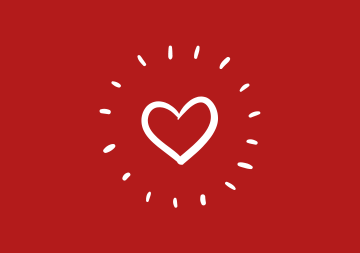 Wishing you a warm and restorative winter break!
The Graduate School Staff
---
Congratulations, December Graduates!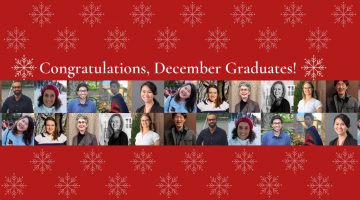 On Dec. 19, nearly 1,500 Cornell students celebrated their winter graduation in a virtual recognition ceremony viewed around the world – the first such event at Cornell, and a fitting end to what President Martha E. Pollack called "a semester like no other at Cornell." Read more and watch the video.
---
Grad Student Receives Funding for Research on COVID-19, Incarceration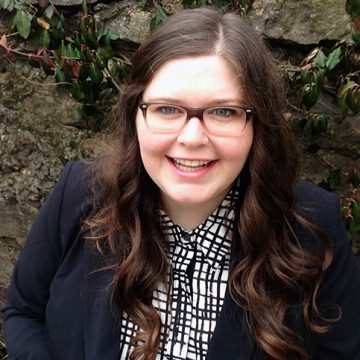 Erin McCauley, a doctoral candidate in the field of sociology, recently received funding from the National Institute for Drug Abuse to support her research analyzing the effects of COVID-19 on jails.
Her research, which focuses on the intergenerational consequences of parental incarceration on social inequality and racial disparities in health and education, is influenced by her background and interests in interdisciplinary health sciences and policy.
---
Research Explores Hallmarks of Effective Conversations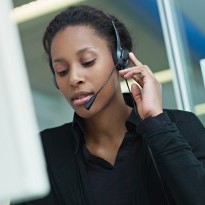 What makes people good at having conversations? In a recent paper, Cornell researchers explored conversations on a crisis text service in order to figure out how to answer that question.
"The problem we always came up with was that we never knew if the things we observed were correlations, or if they could actually provide useful information to inform how the platform assigns counselors," said Justine Zhang, doctoral student in information science and first author of "Quantifying the Causal Effects of Conversational Tendencies."
---
How to Retain Your Heat and Stay Upbeat While Socializing in Winter
By Sam Gringlas, NPR
Across the U.S., the first snowflakes have fallen, temperatures are dipping, and the days of pandemic-friendly park hangouts and outdoor dining feel like they're fading along with the daylight hours.
But with the right mindset and know-how, outdoor socializing can keep going all year long.
Read or listen to the full story for tips on safe and warm outdoor socializing
---
Graduate School Staff Spotlight: Denise DiRienzo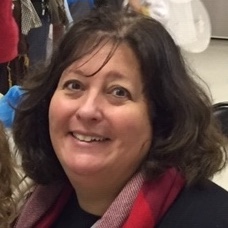 Denise DiRienzo, experiential program director with Careers Beyond Academia, has worked for Cornell for three years.

How do you help students? Why do students come to you?
I help Ph.D. students and postdocs explore career paths outside the academy. We talk about what interests them, how their work can make an impact, and a lot about transferrable skills. It is amazing how a simple conversation can open up options.

What do you enjoy doing in your free time and what is one thing people may not know about you?
I spend most of my time with mom duties — primarily fundraising and marketing events. Dance, musical theater, soccer, and track! I earned my doctorate later in life and see how industry values research skills.
---
New Alumni Spotlight: Robin Ying, Ph.D.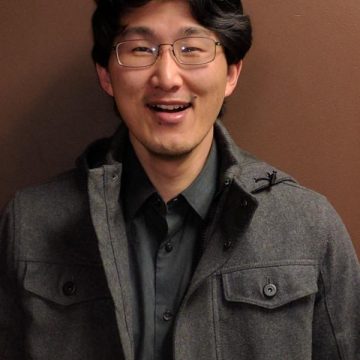 Robin Ying, Ph.D. '20, is a December 2020 graduate of the electrical and computer engineering program. He discusses his research, challenges to completing a degree during a pandemic, and advice for starting a graduate program.
Read the full new alumni spotlight
Interested in what other graduate students are doing both on and off campus?
Check out our student spotlights, Q&As with current students about their research, hobbies, and experiences at Cornell.