Highlights from Announcements 2/18/19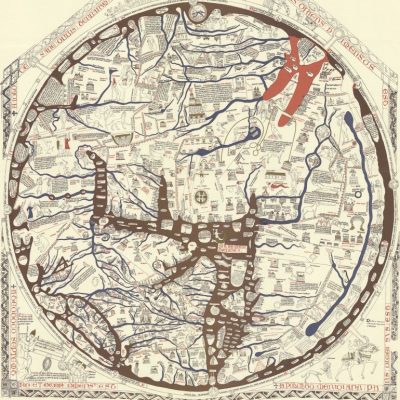 Doctoral Student Wins MAA Prize
John Wyatt Greenlee, a doctoral student in medieval studies, was recently awarded the Digital Humanities and Multimedia Studies Prize by the Medieval Academy of America for his work on the Mandeville Map Project.
The Medieval Academy of America awards five prizes per year, one in each of five categories. The criteria for the Digital Humanities and Multimedia Studies Prize includes quality of research and contributions to medieval studies; goals and methodologies of the project; design, presentation, and accessibility of the project; and sustainability of the project and compatibility of its metadata.
---
Student Spotlight: Manuel Berduc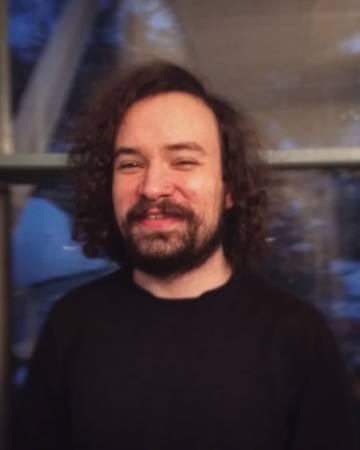 Manuel Berduc is a doctoral student in history from Buenos Aires, Argentina and Upstate New York. After pursuing interests of theater, psychology, and philosophy while studying at the Universidad de Buenos Aires and University of Minnesota-Twin Cities, he chose to attend Cornell to study Latin American and European intellectual labor history.
Read the full student spotlight
Interested in what other graduate students are doing both on and off campus?
Check out our student spotlights, Q&As with current students about their research, hobbies, and experiences at Cornell.
---
Graduate Student Research
Laura Dougherty: Growing Better Apple Trees
Laura Dougherty, a fourth-year doctoral student in the field of horticulture, is researching apple tree genomics under the guidance of Kenong Xu, professor in the Horticulture Section of the School of Integrative Plant Science, to benefit the commercial apple industry in New York.
Read more about Laura Dougherty
---
Graduate Student Featured in Chats in the Stacks
Communicating Climate Change: A Guide for Educators
Thursday, February 21, 2019, 4:00 p.m., 160 Mann Library
In a Chats in the Stacks book talk, Anne K. Armstrong, Ph.D. student in the Department of Natural Resources (DNR), will present Communicating Climate Change: A Guide for Educators (Cornell University Press), coauthored with Marianne E. Krasny, DNR professor, and Jonathon P. Schuldt, associate professor in the Department of Communication. Armstrong will discuss how to provide educators with tools for understanding the socio-political contexts and complex science of climate change. She will also talk about formulating educational programs in classrooms of all levels to foster both dialogue and action in response to climate change.
This book talk is supported by the Mary A. Morrison Public Education Fund for Mann Library. Light refreshments will be served.
---
Notable Alumni: Toni Morrison, M.A. '55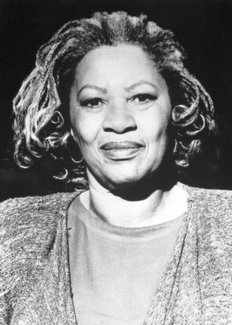 Toni Morrison's coworkers at Random House knew nothing about her extracurricular writing activities. Then, in 1973, she published The Bluest Eye. She was 39. "They read the review in The New York Times," she says. "It got a really horrible review in The New York Times Book Review on Sunday, and then got a very good daily review."
One out of two isn't bad, and it's safe to say that Morrison has had an even better hit rate since then. Toni Morrison is one of, if not the, most celebrated American writers alive today, with a Presidential Medal of Freedom, a Pulitzer, a Nobel-even a Grammy!-under her belt.
---
Policy Focus: Assistantships
Full-time Ph.D. and research master's students may be awarded financial support in the form of assistantships. These awards, offered and administered by graduate fields and departments, are for teaching and research.
Teaching (TA), research (RA), and graduate (GA) assistantships, average no more that 15 hours per week of service to the University, with no more than 20 hours in any week, to allow students time to make progress on their degrees.
Graduate research assistantships(GRA) are a special form of assistantship that provides funding to students while they are conducting their own degree research and, therefore, do not have defined time commitments.
All assistantships include tuition credit, a stipend, and enrollment in the Student Health Plan (SHP).
The four categories of assistantships are:
Teaching Assistant (TA): an academic appointment in the support of teaching a course
Research Assistant (RA): an academic appointment supporting research that is not directly related to the thesis or dissertation
Graduate Assistant (GA): an academic appointment
Graduate Research Assistant (GRA): an academic appointment focused on thesis/dissertation or other degree-related research of a type that is required from all candidates for the degree
Learn more about assistantships
Learn more about types of assistantships
Learn more about assistantships and taxes