Highlights from Announcements 2/21/22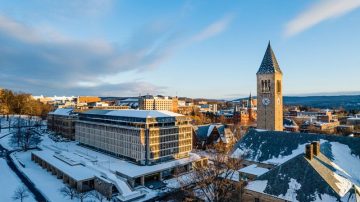 Learn more about guidance for Alert Level Green in the Campus Updates section below.
---
Campus Updates
Campus remains in COVID-19 Alert Level Green.
Changes in policies effective 2/21/22:
Fully vaccinated and boosted individuals will no longer be required to participate in surveillance testing.
All unvaccinated or unboosted students will still be required to participate in surveillance testing.
Changes in policies effective 2/7/22:
For more information, visit Cornell's COVID-19 website.
---
Registrar
Every graduate student pursuing a research degree (master's or doctoral) is required to complete training on Responsible Conduct of Research (RCR), addressing issues of authorship, peer review, plagiarism, and research misconduct.
Students must complete the online RCR-Full (Full Course on Responsible Conduct of Research) training through Cornell's Office of Research Integrity and Assurance (ORIA) before the end of the second registered semester. Be proactive and complete the training now.
---
News
Eight Graduate Students Receive Wu Scholarships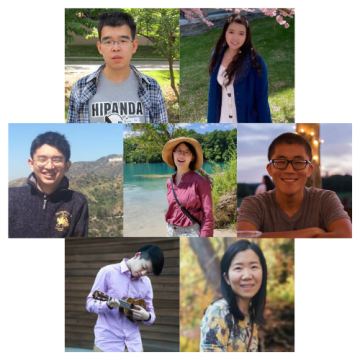 Eight graduate students were awarded 2022 Hsien and Daisy Yen Wu Scholarships. These awards provide recipients with funds to help with any aspect of doctoral study, from research expenses to living expenses.
This year's recipients are: Shiping Cao, Yue Deng, Shan-Chi Hsieh, Zihan Hu, Hui Ji, Yubo Su, and Hui Zhou.
Read more about the 2022 Wu Scholarships.
---
Rock Stars on Mars: Students Look for Life on Big Red Planet
Doctoral candidates Megan Barrington, earth and atmospheric sciences, and Christian Tate, astronomy, have been searching for signs of ancient life via the the NASA Mars 2020 mission's Perseverance rover, which landed on Feb. 18, 2021.
Read more about the Mars research.
---
How to Advance Mental Health Diversity in Graduate Training
Doctoral candidate Ashley Ransom, neuroscientist Adam Anderson, and Dean of Faculty Eve De Rosa, all of Cornell, present five strategies academic advisers can use to work together with students to produce the most meaningful and impactful work.
Read the Inside Higher Ed article.
---
Student Spotlight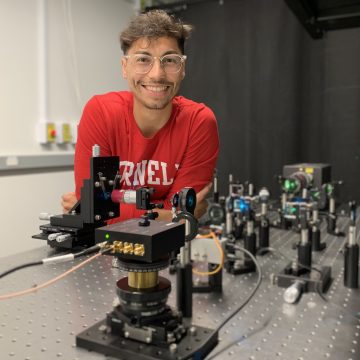 Gustavo Alvarez is a doctoral student in mechanical engineering from San Bernardino, California. He attended UC Berkeley as an undergraduate and now studies heat transfer of semiconductors at the nanoscale using continuous wave lasers.
Read more about Gustavo Alvarez.
All student spotlights.
---
Kudos!
Graduate School Deans Create New Social Justice and Anti-racism Resource Library for Council of Graduate Schools
As the Council of Graduate Schools (GCS) Dean-in-Residence, former Cornell Graduate School Dean Barbara A. Knuth curated the new Social Justice and Anti-Racism Resource Library. Sara Xayarath Hernández, Graduate School associate dean for inclusion and student engagement and chair of the CGS committee on diversity and inclusiveness, consulted with Knuth on the creation of this library.
Read about the Social Justice and Anti-Racism Resources for Graduate Education and visit the resource library.
---
Doctoral Candidate Selected as ESA Graduate Student Policy Award Recipient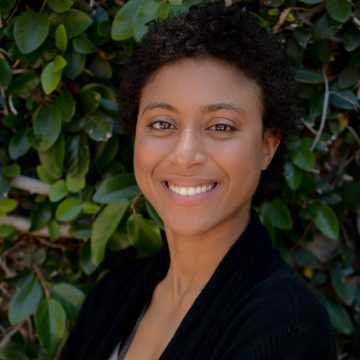 Ecology and evolutionary biology doctoral candidate Amelia-Juliette Demery was selected for the Ecological Society of America's Katherine S. McCarter Graduate Student Policy Award (GSPA) 2022 cohort.
GSPA students learn about the legislative process and federal science funding before meeting virtually with their Members of Congress to discuss the importance of federal investments in the biological and ecological sciences. Learn more.
---
Doctoral Candidate Selected as Judge for NASA Competition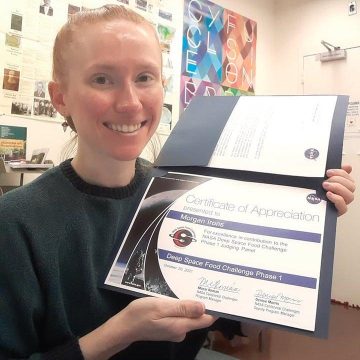 Soil and crop sciences doctoral candidate Morgan Irons was a Phase 1 Judge for NASA Centennial Challenges' Deep Space Food Challenge 2021 competition.
Irons was also one of the subject matter experts invited to the initial ideation workshop of the challenge in December of 2018 at NASA Kennedy Space Center.