Highlights from Announcements 3/2/20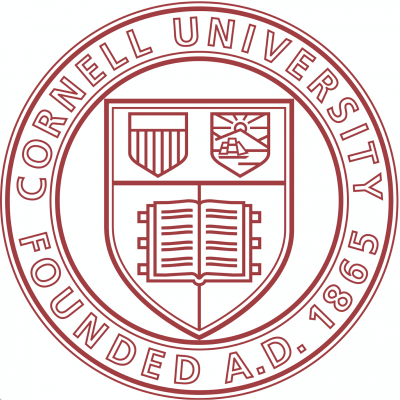 New Online Guide to Improve Advising Relationships
Recent studies show that when graduate students find the right advisor and establish a positive working relationship, they experience higher levels of satisfaction in their programs. While important to successful degree completion, positive advisor-advisee relationships have also been found to translate to long-term career success.
To facilitate this, the Graduate School's newly created Advising Guide for Research Students is designed to help students establish and maintain strong advising relationships. The guide is available as both a webpage and a downloadable document.
While all graduate students must have an advisor, mentors are important, too. Mentors can provide support and guidance that extend beyond the scope of advising and can be the advisor, other faculty, or even peers. The Graduate School offers a variety of programs to help students offer and receive support for successful degree completion.
View the Advising Guide for Research Students and a list of available mentoring resources
---
Cornell Graduate Students Captivate Kids with Food Science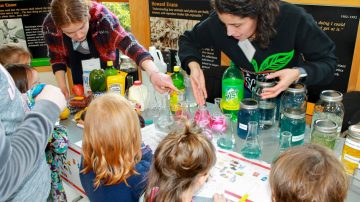 The sodium alginate is always greener at someone else's science station.
About a dozen Cornell graduate students in food science entertained hundreds of children at the Ithaca Sciencenter on Feb. 19 by explaining the secrets of gummy worms (sodium alginate, the seaweed material that gums the candy), pickles (fermentation science), protein foams (whipping egg whites into meringue and making marshmallows), and showing why oil and vinegar don't mix (emulsions).
---
Student Spotlight: Felicia Setiono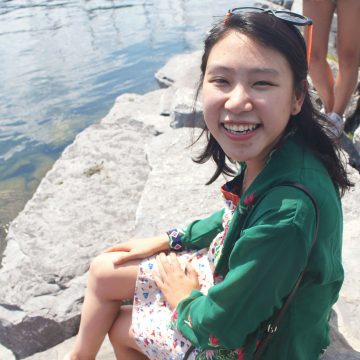 Felicia Setiono is a doctoral student in nutrition from Jakarta, Indonesia. After earning a bachelor's degree in biological sciences with a global health minor at Cornell, she chose to return for further study due to the research opportunities, faculty, and other graduate students.
Read the full student spotlight
Interested in what other graduate students are doing both on and off campus?
Check out our student spotlights, Q&As with current students about their research, hobbies, and experiences at Cornell.
---
Policy Spotlight: Employment
Because earning a graduate degree involves a significant time commitment, Cornell limits the amount of employment a student may hold while in a full-time registered status. Students are considered full-time if they are registered, enrolled in courses, or are working on their thesis or dissertation.
University-imposed employment limits:
20 hours per week: The total employment limit for all full-time students. This includes the combined assistantship, hourly student appointments, and/or outside employment per week. This is also the maximum employment allowed by law for most international students on F1 or J1 visas.
8 hours per week: The limit for students with fellowship or GRA support: no more than eight hours per week on additional assistantships, hourly student appointments, and/or outside employment.
5 hours per week: The limit for students with standard RA, TA, or GA assistantships (defined as 15 hours/week): no more than five hours of additional assistantships, hourly student appointments, and/or outside employment.
---
Kudos!
New Book Highlights Cornell's BEST (Careers Beyond Academia) Program
Cornell's BEST program (now expanded and renamed Careers Beyond Academia), was highlighted in the recently published book, BEST: Implementing Career Development Activities for Biomedical Research Trainees. The chapter, "Cornell BEST – keys to successful institutionalization of career and professional development programming", was authored by Susi Varvayanis, executive director of Careers Beyond Academia; Chris Schaffer, associate professor of biomedical engineering; and Avery August, vice provost for academic affairs and professor of microbiology and immunology.
In 2019, Cornell's BEST program moved to the Graduate School, was expanded to include doctoral students and postdocs from all disciplines, and renamed Careers Beyond Academia.
---
Doctoral Candidates Share Research at AAUW Event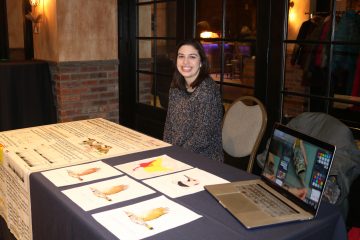 At a recent American Association of University Women (AAUW) scholarship fundraising reception, ecology and evolutionary biology doctoral candidate Stepfanie Aguillon shared her research on the evolution of feather color in birds. By using genetic sequencing, she connects changes in the genome to feather coloration.
Romance studies doctoral candidate Magdala Lissa Jeudy also discussed her research, which focuses on how 19th-century French naturalist narratives complication notions of what is "normal". Both Aguillon and Jeudy are 2019-20 AAUW American Fellows.
---
Doctoral Student Receives Future Leaders in Science Award
The American Society of Agronomy (ASA), Crop Science Society of America (CSSA), and Soil Science Society of America (SSSA) have selected the 2020 ASA, CSSA, and SSSA Future Leaders in Science Award recipients. Lena Abu-Ali of Cornell University will receive the award in recognition of her interest and engagement in science advocacy. Award winners receive a trip to Washington, D.C. to participate in the annual ASA, CSSA, and SSSA Congressional Visits Day on March 3, where they will meet with their members of Congress and advocate for food, agriculture, and natural resources research. Abu-Ali is a third year doctoral student in civil and environmental engineering with a concentration in environmental processes focusing on arsenic biogeochemistry in rice paddies under the direction of Matthew Reid, Ph.D.
---
Doctoral Candidate Receives 2019 Shankar-Spiegel Award
Piyush Anand, a doctoral candidate in management with a concentration in marketing, received the 2019 Shankar-Spiegel Award for Best Dissertation Proposal in Direct/Interactive Marketing for his dissertation proposal: "Smoke and Mirrors: Estimating the Impact of Regulation on Consumption Behavior for E-Cigarettes". Founded by Venkatesh (Venky) Shankar, professor of marketing and Coleman Chair in marketing at the Mays Business School, Texas A&M University, and the late Ted Spiegel, professor emeritus of integrated marketing communications at Northwestern University's Medill School of Journalism, this award is given based on importance and potential contribution of the subject to business and academia; quality of conceptual development; feasibility and appropriateness of methodology; and creativity. Read more about the award.