Highlights from Announcements 4/11/22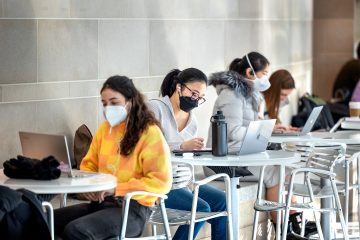 Read about changes to Spring 2022 Commencement under the "Commencement" section below.
---
Commencement
Changes to May 2022 Commencement
Changes were recently announced for Spring 2022 Commencement events on Saturday, May 28, 2022.
Graduates: Aug. 2021, Dec. 2021, May 2022, and Aug. 2022 graduates may participate.
Tickets: Tickets will no longer be needed for either of the two Commencement ceremonies or the Ph.D. Hooding Ceremony.
Guests: The four guest limit has been lifted.
Commencement Ceremonies: Graduates will no longer be assigned to a specific Commencement ceremony. Graduates will choose which ceremony to attend. The Graduate School Dean will be at both ceremonies.
Commencement Registration: To enable proper staffing of each event, graduates will be required to complete a registration form indicating which ceremony they are attending as well as the number of guests who plan to attend. This information is available on the Commencement Ceremonies webpage under "Graduate Registration and Guest Reservation Form."
Ph.D. Hooding Registration: A separate registration form will be required for graduates attending the Ph.D. Hooding Ceremony. An RSVP form is available on the University Ph.D. Ceremony webpage.
Regalia: Regalia must be pre-ordered by Friday, April 15.
Please check the Commencement website for additional information and updates.
---
Registrar
Fall 2022 Pre-Enrollment is Wednesday, April 20
Pre-enrollment for the Fall 2022 semester is Wednesday, April 20. Enrollment will open at 7:30 a.m. and will close on April 22 at 11:59 p.m. Be proactive and take advantage of this opportunity to enroll in required courses for Fall 2022.
---
Preparing for the May 29th Conferral
Congratulations to students who have reached the finish line and plan to complete their degree requirements this semester. Please be aware that you need to submit your approved thesis/dissertation by May 1st to graduate in May. Contact the Graduate School (gradschool@cornell.edu) with questions or concerns.
---
Summer Registration
All research students, except those taking a vacation from research activities and work toward degree progress, must be registered and enrolled in research credits for the summer term by May 20th. Summer registration is especially critical for students receiving financial aid (fellowships, summer loans, assistantships, travel grants, or tuition awards) during the summer. There is no charge for summer registration.
To register, enroll in the Graduate School's Graduate Summer Research course, GRAD 9016 (class numbers 1047, 1048, 1049, 1050), through Student Center. You will not be automatically enrolled by the Graduate School.
If you are uncertain of your summer plans we recommend waiting until May to enroll, otherwise we encourage students to register now before the May 20th deadline.
---
News
Five Inducted into Bouchet Graduate Honor Society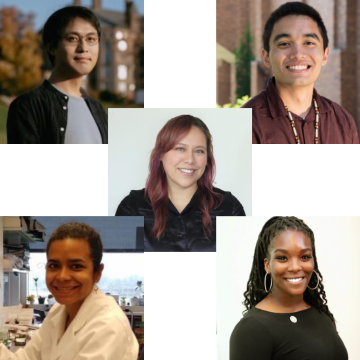 Four Cornell doctoral candidates and one doctoral alumnus have been selected for induction into the Cornell chapter of the Edward Alexander Bouchet Graduate Honor Society.
The Bouchet Society recognizes outstanding scholarly achievement and promotes diversity and excellence in doctoral education and the professoriate. Its network of scholars exemplifies academic and personal excellence, character, service, and advocacy for those from backgrounds historically underrepresented in the academy.
Read more about the 2022 Bouchet Scholars.
---
Cross-college Researchers Unravel Mummy Bird Mystery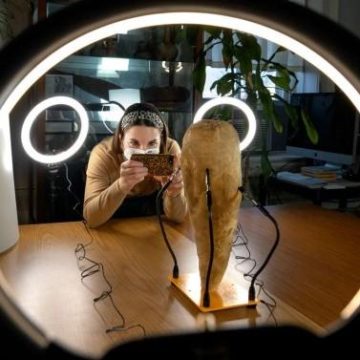 Over the last several months, a certain bird–believed to be a sacred ibis–has been drawing a lot of attention, and covering a lot of ground, from the College of Arts and Sciences to the College of Veterinary Medicine, College of Engineering, and, later, the Lab of Ornithology.
Not bad for an animal that has been dead and mummified for more than 1,500 years.
Read more about the mummy bird.
---
Commercialization Fellows Learn to Bring Research to Market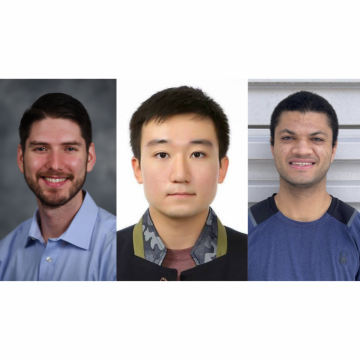 Cornell Engineering is pleased to introduce the newest cohort of Ph.D. students selected for the Commercialization Fellowship, a unique opportunity for doctoral engineering students to take a deep dive into the world of entrepreneurship. As the fellows learn the ropes of commercialization, they're empowered with the skills and mentorship needed to bring their product or technology to market.
---
Preparing Taxes
Tax Day is Approaching
The deadline to file 2021 taxes is Monday, April 18, 2022.
For graduate students, all fellowship and assistantship stipends are considered taxable income by the Internal Revenue Service (IRS) and by New York state. International students may be required to pay taxes depending on whether they are eligible for an exemption under a tax treaty.
Each student is responsible for determining how the tax law applies to their own situation. For more information about taxes and links to additional information, visit the following pages:
---
Free Help Preparing Taxes
For international students: Tax information for International Students – Global Learning provides free tax preparation software for international students. (Turbo Tax and other products do not include the right forms for international students, do not use them.)
Tax preparation from Alternatives Credit Union: Alternatives Federal Credit Union offers free tax preparation for those who qualify. If your income is less than $57,000, you could be eligible.
---
Student Spotlight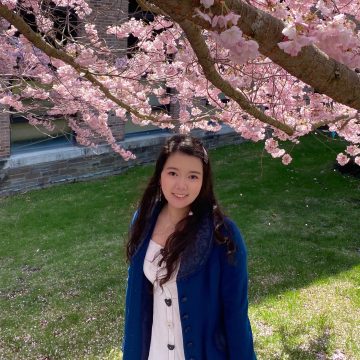 Yue Deng is a doctoral student in materials science and engineering from Nanjing, China. She attended the University of California, Davis, as an undergraduate and now researches lithium and sodium batteries as greener energy resources.
All student spotlights.