Highlights from Announcements 4/20/20
Registrar: COVID-19 Deadline Extensions
Spring 2020 Drop Deadline & S/U Grading Option: The last day to drop courses or change grading basis has been extended to Tuesday, May 12. See the message, "Changes in Course Grading Policy for Spring 2020", for detail on S/U grading options. Students can drop courses with a W and petition to change the grading basis to S/U between May 12 and May 23.

Thesis/Dissertation Submission Deadline: The thesis/dissertation submission deadline has been extended to Friday, May 15. Refer to the Thesis & Dissertation Planning Timeline for detailed information on deadlines and submission requirements.
Due to the rapidly evolving situation, students should continue to monitor their email and the university websites for future updates.
---
University Guidelines on Face Coverings in the Workplace
New York Governor Andrew Cuomo issued an executive order on April 12 instructing all employees present in the workplace to wear face coverings when in direct contact with others. The order went into effect at 8:00 p.m. on Wednesday, April 15.
As per the executive order, employees will be provided face coverings by employers. Graduate students who have university approval to be on campus and engaged in essential research or other activities should ask their supervisors for instructions on how to obtain appropriate face coverings.
Social distancing and other efforts to slow the spread of COVID-19 should still be practiced while wearing a face covering. For additional guidance, read Cornell's Workplace Guidance on Face Coverings.
---
Cornell Tech Students
We know some of this information is only relevant to Ithaca based students. For other information, please refer to the Cornell Tech weekly Student Services Newsletter sent on Wednesdays and check the Cornell Tech COVID-19 Updates page.
---
Spring Has Arrived in Ithaca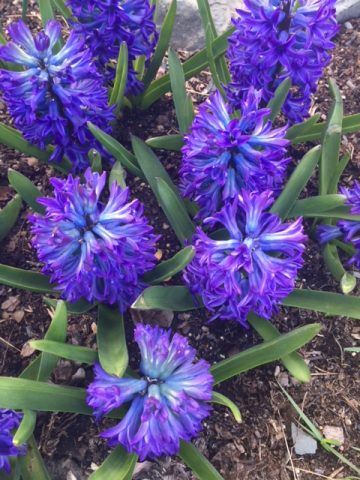 If you have begun getting out more (still social distancing!), what are you finding as signs that spring has arrived? What connects you to nature or puts a smile on your face?
---
SPR Promotes Regular Feedback, Transparency – Even in Times of Uncertainty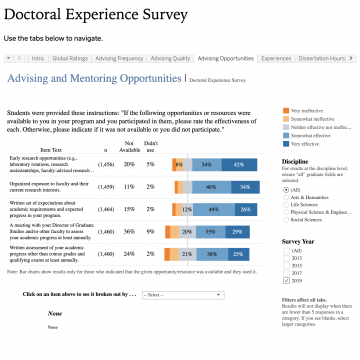 Since rolling out the Student Progress Review (SPR) requirement in 2017, the Graduate School's Doctoral Experience Survey data shows increased satisfaction in students' abilities to gain regular, written feedback from their advisors. With the recent shift to remote work by students and faculty alike, the SPR becomes an increasingly important tool both for maintaining clear communication between advisors and advisees and for documenting the impacts of COVID-19 disruptions on research and academic progress.
With the SPR, research degree students and their advisors are asked to have, at a minimum, one formal, documented conversation per year about academic progress and future plans. Like so many conversations this spring, these conversations are now taking place via Zoom, Skype, or telephone.
---
Cornell Expands Telehealth to 'Meet Students Where They Are'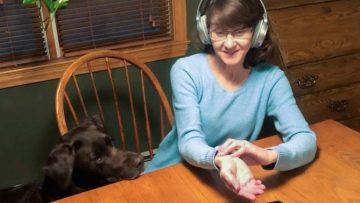 Cornell students in Ithaca and across the country can now access an expanded range of medical and mental health services from Cornell Health through telehealth, including video appointments conducted on a secure portal.
The expansion is the result of six weeks of planning and training by Cornell Health clinicians and administrators, who have tackled challenges ranging from adjusting how they interact with patients, to ensuring they have enough bandwidth, to navigating a maze of state, federal, and international regulations.
---
Tips and Takeaways: Motivation During Crisis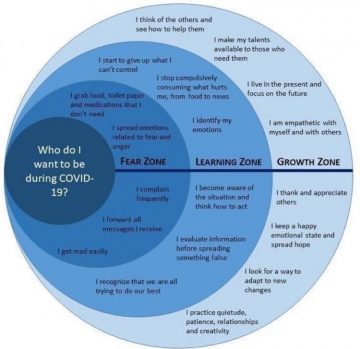 Travis Winters from Cornell Health presented to over 150 graduate and professional students about Motivation During Crisis last week. In acknowledging that this is not business as usual, Winters provided participants with the following recommendations…
Try some methods to manage anxiety over the uncontrollable.

Use temporal distancing. Five years from now… (We've been through disasters before, believe in resilience.)
Be informed, but not flooded. Pick two reliable sources to check once a day and limit social media time as many more focus on the coronavirus.
Shift your thinking from "What if?" to "What can I do right now?"
Do something else!!!

Depression and anxiety worsen when one does not engage in enriching activities.

Create a concrete and structured schedule that you follow throughout the day.
Focus on finding ways to engage into the "flow" with what you enjoy.
Exercise every day, eat healthy, experience nature, connect with others, and regulate your sleep patterns.

You may be challenged to think about what motivates you differently as our extrinsic motivation (drive based on expectation of external rewards) may be different. Now is a great time to dive into intrinsic motivation (drive to act based on values and internal rewards). It is often helpful to remember why you came to graduate school and what has informed you to what you are doing right now.
Understand this chart as it relates to where you are at right now! Learning and growth is challenged when we are in the fear zone and, with the level of uncertainty surrounding us, it is absolutely reasonable that we are in the fear zone. Use these indicators to help better assess where you might be and realize that it can change throughout the day (and that is normal)!
Another session about Motivation During Crisis with Travis Winters is scheduled for Wednesday, April 29 from 2:00 – 3:00 p.m. – Zoom (link to be sent when registered) – Register. (Know that material presented will be different, but does not rely on you attending the first one. Come, it is a continued conversation about motivation!)
---
Tips and Takeaways: Our Function During the Pandemic
This is an unprecedented time where it is difficult to function as one normally does, or even as in past crises. The stakes are extremely high – personally, professionally, globally – as it relates to the pandemic and there are so many variables and unknowns. The result is that we all have overwhelmed moments and are experiencing stress, decision fatigue, and loss of productivity. Here is what you can do:
Learn to control what you can control! – Spending your limited energy, focus, and time on things within your control is an integral part of managing stress and anxiety.

Create and follow daily routines.
Do at least something each day that helps you feel calm.
Do something that helps you feel productive.
Talk to others, volunteer, or help someone else.
Know that this will pass.

Focus on your thoughts and challenge any negative thoughts as they will determine your reality (use the HATS method).

Step 1 – Hear your negative self-talk/inner critic.
Step 2 – Appreciate you have a choice.
Step 3 – Talk back to the negative voice in your head.
Step 4 – Seek help and access resources.

Be aware of realistic expectations.

Everyone will struggle in some way.
Some people will face extreme medical, physical, or emotional challenges.
You will have multiple conflicting demands on your time and attention that cannot all be met as you would like.
This material is taken from Supporting Yourself and Your Trainees during the Coronavirus Pandemic (April 14, 2020) with Annie Scheiner, LCMFT, OITE Wellness Advisor, NIH, Office of Intramural Training & Education – Watch the webinar.
---
Student Spotlight: Aditi Sahasrabuddhe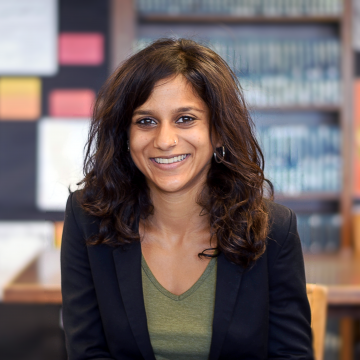 Aditi Sahasrabuddhe is a doctoral student in government with a focus on international relations from Goa, India. After earning her bachelor's degree at Edinburgh University and master's degree at the London School of Economics and Political Science, she chose to attend Cornell due to the ability to work with faculty across fields, friendliness of those in the field of government, and available resources.
Read the full student spotlight
Interested in what other graduate students are doing both on and off campus?
Check out our student spotlights, Q&As with current students about their research, hobbies, and experiences at Cornell.
---
Kudos!
Doctoral Students' Podcast Quoted in the Atlantic
Scarlett Lee and Candice Limper, doctoral students in the field of biomedical and biological sciences, started the SARS-CoV-2 podcast "Excellsior" to bring accurate information to the public. The Atlantic recently cited the podcast, quoting podcast guest and Professor of Wildlife Health and Health Policy at the College of Veterinary Medicine Steven Osofsky in the article "The Case Against Wet Markets."