Highlights from Announcements 4/22/19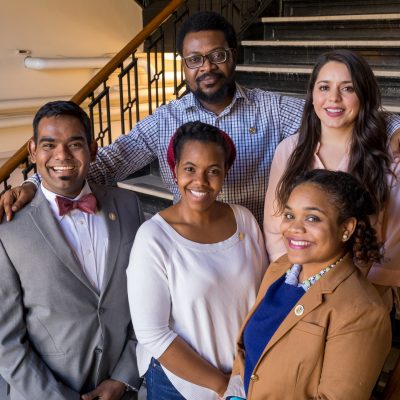 Five Inducted into Bouchet Graduate Honor Society
Five Cornell doctoral candidates have been inducted into the Cornell chapter of the Edward A. Bouchet Graduate Honor Society.
The Bouchet Society recognizes outstanding scholarly achievement and promotes diversity and excellence in doctoral education and the professoriate. Its network of scholars exemplifies academic and personal excellence, character, service and advocacy for students who traditionally have been underrepresented in the academy.
Read the full Bouchet Scholars story
---
Online Health Searches in Africa Reveal Stigmas, Needs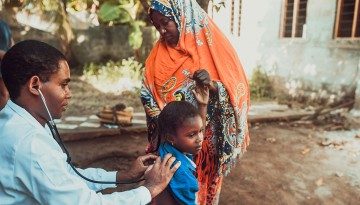 In the first study of its kind, researchers have collected and analyzed health-related internet search terms from all 54 countries in Africa, finding that searches such as "Does garlic cure AIDS?" can reveal pockets of disease prevalence, cultural stigmas, and urgent needs for accurate health information.
Among other implications, the research identified ways to refine in-person surveys to gain a better understanding of health needs, and ways to augment health websites to fight the spread of misconceptions.
"Shedding light on the varied and complex health information needs of individuals in Africa is the big thing we were able to contribute," said Rediet Abebe, a doctoral student in computer science and first author of "Using Search Queries to Understand Health Information Needs in Africa," which will be presented at the Association for the Advancement of Artificial Intelligence Conference on Web and Social Media, June 11-14 in Munich, Germany.
Read the full health searches story
---
Professional Development Benefits to Joining Your Grad Student or Postdoc Association
By Robert Pearson for Inside Higher Ed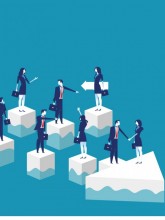 I vaguely recall hearing about activities of a graduate student association when I was in graduate school, but I never participated in their meetings or events. I didn't believe I had enough time to be involved and thought that participating would distract me from my research, which I saw as the key to landing a tenure-track position at a university. As one mentor put it (jokingly, I think, but not without a hint of truth), "These are the best years of your life. You should be spending them in the library."
Today, I serve not as a tenure-track faculty member but as director of professional development in the Office of Graduate Education at the University of Texas at Dallas. A component of my job involves advising our campus's new Graduate Student Assembly. It is work that I never thought I would be involved in, much less find to be one of the most rewarding parts of my job. One important lesson I have learned is that graduate professional development and graduate student associations intersect in important and interesting ways. I believe this lesson also extends to postdocs.
Read the full Inside Higher Ed story
Why join the Cornell's Graduate and Professional Student Assembly?
Advise Cornell on issues you are passionate about by serving on one of the many GPSA committees
Network with graduate and professional students across campus
Learn more about how Cornell is structured
Work closely with Cornell administrators to enact positive change across campus
Visit the GPSA webpage to learn more about opportunities, committees, and ways to become involved. Learn more about the GPSA and student governance on the student governance webpage.
Other professional development opportunities are available through the BEST Program and CIRTL at Cornell.
---
Student Spotlight: Kelsie Doty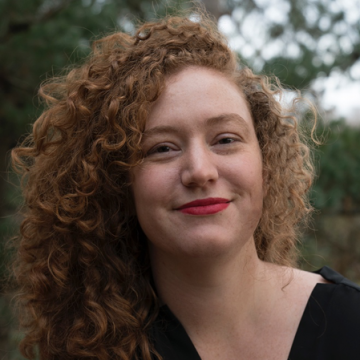 Kelsie Doty is a doctoral candidate in fiber science and apparel design from Burns, Kansas. After earning bachelor's and master's degrees in apparel design from Kansas State University, she chose to further her studies by attending Cornell.
Read the full student spotlight
Interested in what other graduate students are doing both on and off campus?
Check out our student spotlights, Q&As with current students about their research, hobbies, and experiences at Cornell.
---
Kudos!
Student Selected for 30 Under Thirty "Green Generation"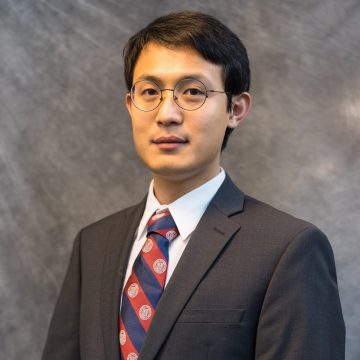 The American Conservation Coalition selected the 30 Under Thirty "Green Generation" who will be celebrated April 27 in Texas at EarthX.
Cornell grad student (and BEST participant) Xiangkun Elvis Cao has been awarded this honor.
Read more about the Green Generation 30 Under 30
Organizations Receive Recognition at Inaugural Student & Campus Life Diversity and Inclusion Awards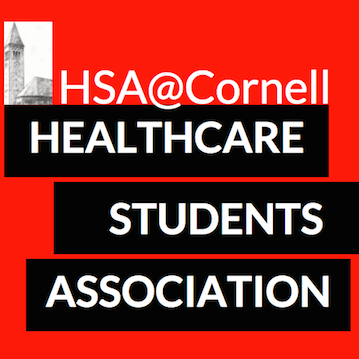 Awarded to a graduate and professional organization that has successfully demonstrated a commitment to diversity and inclusion, the Healthcare Student Association and CBE Women received Graduate/Professional Student Organization of the Year Awards.
The Professional Student Organization of the Year Award was given to the Healthcare Student Association at Cornell (HSA@Cornell). HSA@Cornell was founded with the goal of unifying the Masters in Health Administration, Masters in Public Administration, and the Masters in Public Health programs. The association commits to work within both Cornell and the greater Ithaca communities.

The Graduate Student Organization of the Year Award was given to CBE Women. CBE Women is a graduate women's group in the Smith School of Chemical and Biomolecular Engineering. One of their signature initiatives is an annual K-12 outreach event that exposes economically-disadvantaged families to STEM.