Highlights from Announcements 4/4/22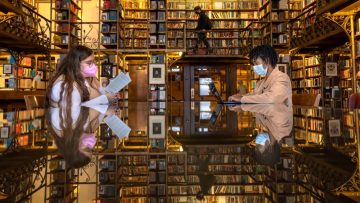 Read about spring break testing expectations in the "Campus Updates" section below.
---
Campus Updates
Reminder: Testing Expectations for Graduate and Professional Students
All students are asked to test before and after the upcoming break in instruction (Spring Break: April 2-10), regardless of whether you plan to travel:
Students were asked to pick up two antigen test kits from any COVID-19 testing site on campus and submit the results of an antigen test taken prior to or on April 2 to the Daily Check.
Students should complete the second test by April 10 or before returning to campus and submit the results to the Daily Check.
Extended testing hours will be offered at WSH, PRCC, and West Campus test sites from April 9-13. CVM and East Hill will be open during regular hours.
If you are experiencing mild to moderate symptoms suggestive of COVID-19, you may obtain a symptomatic test on campus; if your symptoms are severe, stay home and seek medical attention. Additionally, supplemental and opt-in surveillance testing remain available to all for the remainder of the semester.
Whether you will be traveling or continuing your studies and research on a quieter campus, please take time for yourself and recharge as you prepare for the remainder of the spring semester.
Sincerely,
Ryan Lombardi
Vice President for Student and Campus Life
Kathryn Boor
Dean of the Graduate School and Vice Provost for Graduate Education
---
Classroom Tips, Resources Provided in New LGBTQ+ Resource Guide
Issued last week by the Provost's Office of Faculty Development and Diversity and the Cornell LGBT Resource Center, the LGBTQ+ Resource Guide for Faculty and Staff offers best practices and tips, such as using gender-inclusive greetings in meetings and classrooms, integrating LGBTQ issues into curricula and hiring, or including statements in course syllabi and other gatherings that stimulate discussion and ensure civil discourse. Read more about the new guide.
---
Registrar
Preparing for the May 29th Conferral
Congratulations to students who have reached the finish line and plan to complete their degree requirements this semester. Please be aware that you need to submit your approved thesis/dissertation by May 1st to graduate in May. Contact the Graduate School (gradschool@cornell.edu) with questions or concerns.
---
Summer Registration
All research students, except those taking a vacation from research activities and work toward degree progress, must be registered and enrolled in research credits for the summer term by May 20th. Summer registration is especially critical for students receiving financial aid (fellowships, summer loans, assistantships, travel grants, or tuition awards) during the summer. There is no charge for summer registration.
To register, enroll in the Graduate School's Graduate Summer Research course, GRAD 9016 (class numbers 1047, 1048, 1049, 1050), through Student Center. You will not be automatically enrolled by the Graduate School.
If you are uncertain of your summer plans we recommend waiting until May to enroll, otherwise we encourage students to register now before the May 20th deadline.
---
News
Watch Out Chicken, Here Comes Hemp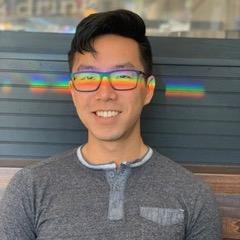 Hemp was federally legalized for research purposes in 2014 and for commercial purposes in 2018. Because its legalization is fairly recent, hemp has not been thoroughly researched. Ph.D. candidate Martin Liu is interested in how hemp might function as a food source.
Read more about Liu's research.
---
First Group of Zhu Fellows Named in Arts & Sciences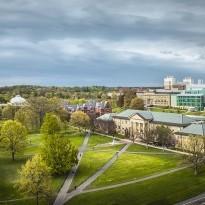 Four doctoral students studying fields in the College of Arts & Sciences are the inaugural recipients of the Zhu Family Graduate Fellowships in the Humanities. Alexia Alkadi-Barbaro in government, Dusti Bridges in anthropology, Du Fei in history, and Jason Ludwig in science and technology studies will be able to use the funds to focus on their research and complete their dissertations.
---
Creating Materials for the Next Generation of Electronics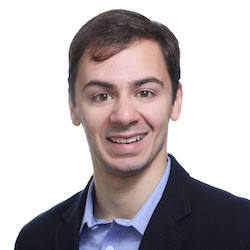 The capabilities of future electronic devices are limited less by the human imagination than by the materials available to make them. Materials science and engineering Ph.D. student Joe Casamento is working to make sure our materials keep up with our imaginations.
Read more about Casamento's research.
---
Preparing Taxes
Tax Day is Approaching
The deadline to file 2021 taxes is Monday, April 18, 2022.
For graduate students, all fellowship and assistantship stipends are considered taxable income by the Internal Revenue Service (IRS) and by New York state. International students may be required to pay taxes depending on whether they are eligible for an exemption under a tax treaty.
Each student is responsible for determining how the tax law applies to their own situation. For more information about taxes and links to additional information, visit the following pages:
---
Free Help Preparing Taxes
For international students: Tax information for International Students – Global Learning provides free tax preparation software for international students. (Turbo Tax and other products do not include the right forms for international students, do not use them.)
Tax preparation from Alternatives Credit Union: Alternatives Federal Credit Union offers free tax preparation for those who qualify. If your income is less than $57,000, you could be eligible.
---
Student Spotlight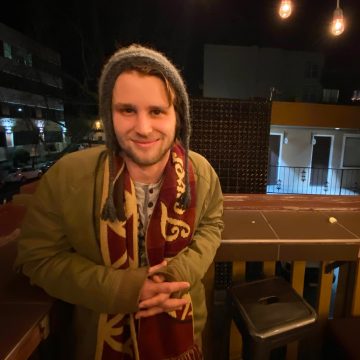 Tobias Mueller is a doctoral student in entomology from Austin, Texas. He attended the University of California, Davis, as an undergraduate and now researches how solitary bees are impacted by pesticides applied in agricultural systems.
Read more about Tobias Mueller.
All student spotlights.
---
Kudos!
Doctoral Candidate Selected as New York Youth Symphony First Music Grand Prize Winner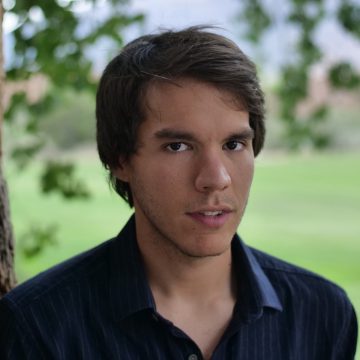 Daniel Reza Sabzghabaei, a doctoral candidate in music, was selected as chamber music grand prize winner of the New York Youth Symphony (NYYS) First Music commissioning program for the 2022-23 season. He will write a new work to be premiered by the NYYS chamber music program at Carnegie Hall's Weill Recital Hall. The grand prize-winning piece will also be presented at the Interlochen Center for the Arts in summer 2023.
---
Master's Student Presents at ACS Spring 2022 Conference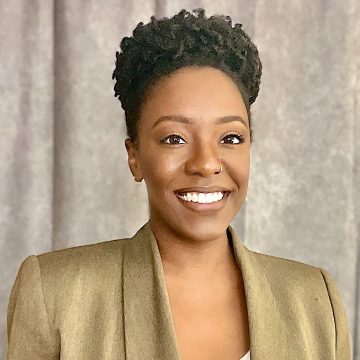 Patrice Crosby, a master's student in fiber science, successfully completed her first oral presentation at the ACS Spring 2022 Conference. The research focuses on fully green thermochromic composites for analog temperature sensing applications such as SMART food packaging and how to consider the life cycle assessment of advanced composite materials.
---
Doctoral Candidate's Research Published in NAVIGATION
Systems engineering doctoral candidate Filipe Pereira's latest research, "Multi-Objective Design of a Lunar GNSS," has been published at NAVIGATION, the journal of the Institute of Navigation. This work uses a multi-objective evolutionary optimization framework to explore the design space of a lunar satellite navigation system and associated trade-offs.