Highlights from Announcements 5/16/22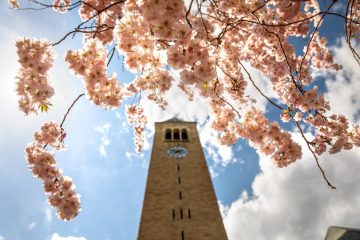 See what's blooming at the Cornell Botanic Gardens.
---
Registrar
Spring 2022 Semester Deadlines
Students required to nominate their special committee, attempt the admission to candidacy (A exam), or complete Responsible Conduct of Research (RCR) training by the end of the spring 2022 semester need to take immediate action and
complete the requirement or
submit an online General Petition form to request an extension (not accepted for RCR training).
The appropriate action must be taken by May 21st to avoid a registration hold for Fall 2022.
---
Summer Registration
All research students, except those taking a vacation from research activities and work toward degree progress, must be registered and enrolled in research credits for the summer term by May 20th. Summer registration is especially critical for students receiving financial aid (fellowships, summer loans, assistantships, travel grants, or tuition awards) during the summer. There is no charge for summer registration.
To register, enroll in the Graduate School's Graduate Summer Research course, GRAD 9016 (class numbers 1047, 1048, 1049, 1050), through Student Center. You will not be automatically enrolled by the Graduate School.
If you are uncertain of your summer plans we recommend waiting until May to enroll, otherwise we encourage students to register now before the May 20th deadline.
---
News
Symposium to Address Self-advocacy, Communication, and Writing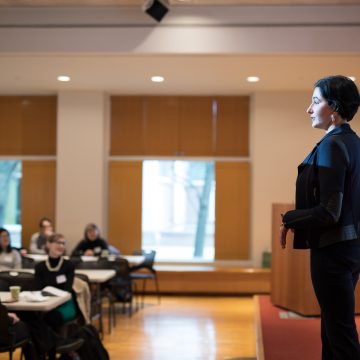 Interested in learning how to advocate for yourself more effectively, communicate more confidently, or be more resilient in your writing? Let the speakers at the Graduate School's Summer 2022 Pathways to Success (P2S) Virtual Symposium help you develop and refine these critical skills during the virtual June 8 event.
Read more about the symposium.
---
Graduate Student Selected for DOE Program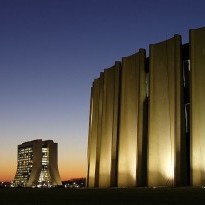 Zepyoor Khechadoorian, graduate student in the field of physics, is one of 80 students selected to receive the prestigious U.S. Department of Energy (DOE) Office of Science Graduate Student Research Award (SCGSR) for the 2021 Solicitation 2 cycle. The fellowship provides world-class training and access to state-of-the-art facilities and resources at DOE national laboratories. Khechadoorian will be conducting research at Fermi National Accelerator Laboratory.
---
Student Spotlight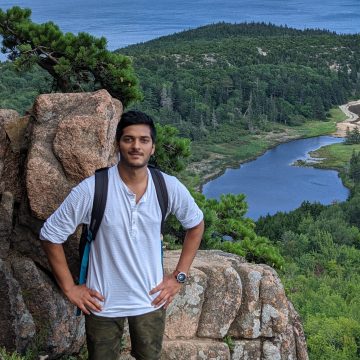 Vaibhav Sharma is a doctoral candidate in physics from Delhi, India. He attended Delhi Technological University for his bachelor's degree and the Indian Institute of Technology Bombay for his master's degree and now studies the quantum mechanical behavior of ultracold atoms.
Read more about Vaibhav Sharma.
All student spotlights.
---
Kudos!
Computer Science Doctoral Candidate Presents Paper at CHI Conference
Gloire Rubambiza, a Ph.D. candidate in computer science, published and presented a paper on the societal implications of networking infrastructure development for digital agriculture at the ACM Human Factors in Computing Systems (CHI '22, pronounced "kai") conference.
---
BMCB Doctoral Candidate Publishes Paper in Science Advances
Biochemistry, molecular and cell biology doctoral candidate Saket Rahul Bagde is co-author of a paper recently published in Science Advances, titled "Structure of a TRAPPII-Rab11 activation intermediate reveals GTPase substrate selection mechanisms."