Highlights from Announcements 6/22/20
Twenty-two Receive Awards Recognizing Inclusive Excellence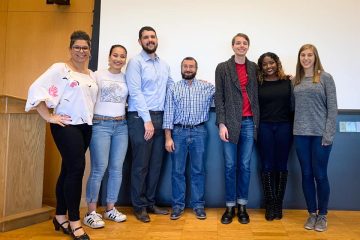 The Graduate School Office of Inclusion and Student Engagement (OISE) and the Graduate and Professional Student Diversity Council presented the 2020 Distinguished Awards on June 12 at the Graduate Diversity and Inclusion Awards and Recognition Celebration, held over Zoom. This annual event recognizes the excellence represented within the graduate community and celebrates students for their academic, leadership, and service accomplishments, and for reaching milestones toward degree completion.
Typically held as an in-person banquet in late April, this year's celebration was moved online due to the university's shift to remote operation. Though the date was initially chosen to not conflict with final exams and the original commencement dates, the timing was meaningful for other reasons. June 12 marked four years since many lost their lives at the Pulse nightclub in Orlando as well as the 53rd anniversary of Loving v. Virginia, which struck down a 16-state ban on interracial marriage.
---
Mann Award Winner Illuminates Infectious Diseases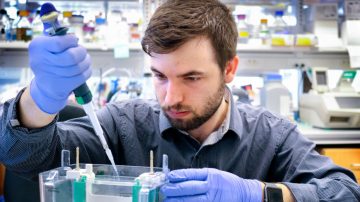 The bacteria Legionella pneumophila has been the favorite snack of certain water-borne amoeba for millions of years, during which time the bacteria has evolved defenses against those amoeba.
Over that same time, Legionella – the bacteria that causes Legionnaires' disease – has developed defenses against humans' white blood cells, known as the "defenders of the lungs."
"Immune cells in human lungs happen to act a lot like amoeba. They consume the bacteria, but they aren't prepared to fight it," said Alan Sulpizio, a fifth-year graduate student in the field of biochemistry, molecular and cell biology.
---
Science Blender Podcast Highlights Black Voices in STEM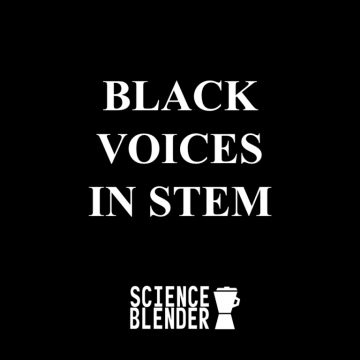 In solidarity with #ShutDownStem and for the 155th celebration of Juneteenth, the Science Blender podcast revisited past interviews where they spoke with Black and African American scientists in the community and focused in on what they said about their experiences being Black in the U.S. and in STEM. In their stories, we hear about the challenges that persist in academia for Black scholars.
Listen to episode 11: Black voices in STEM.
Science Blender is a production made possible as a Robert Frederick Smith Initiative from the Smith School of Chemical and Biomolecular Engineering at Cornell University.
---
Alumna Spotlight: Jane Levya, M.A. '20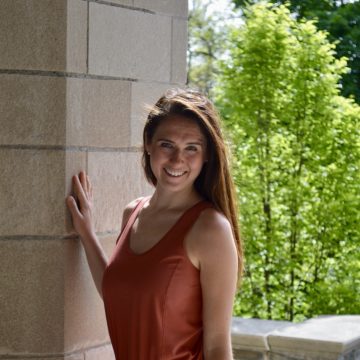 Jane Levya, M.A. '20 is a recent alumna of the fiber science and apparel design program at Cornell from which she holds a master's. Having earned an A.A.S. from the Fashion Institute of Technology, a B.S. from the State University College at Buffalo, and her recent M.A. from Cornell, she will be launching a podcast on activism and completing the TEFL certification.
Read the full alumna spotlight
Interested in what other alumni have accomplished since leaving Cornell?
Check out our alumni spotlights, Q&As with former students about their current work, experiences, and skills learned at Cornell.
---
Kudos!
Doctoral Students Host Successful Information Letter Writing Session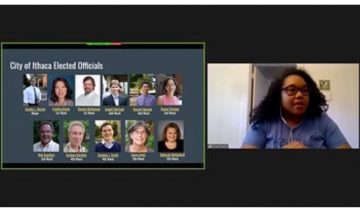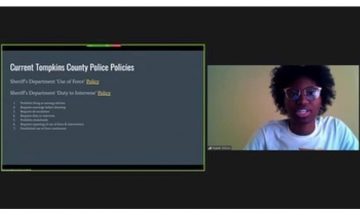 Drea Darby, entomology doctoral student and BGPSA secretary, and Nialah Wilson, aerospace engineering doctoral student, hosted an informational letter writing session in mid-June attended by nearly 40 participants. The session centered on educating participants on their local representatives, current New York state legislation and policy, and how to get involved and contact local legislators to push for change within the community.