Highlights from Announcements 6/8/20
Research Reactivation Updates
Over the last several weeks, graduate students have expressed enthusiasm about opportunities to return to on-campus research along with a desire to reactivate the campus safely. These goals are shared by university leaders as they develop a phased approach for restarting on-campus research. As on-campus research activities gear up for reactivation, several processes may be of interest to graduate students:
Reactivation proposals are initiated by faculty through their academic departments or research centers, using the template in Appendix B of the research reactivation committee report.
All reactivation proposals must identify the individuals who would use on-campus facilities. If graduate students will be conducting on-campus research, their names must be included in the reactivation proposal for the research group. If you have any questions about whether you will be included in the reactivation plans for your research group, ask your faculty PI.
Departments and colleges/schools will review and approve (or send back for clarification) each proposal.
Graduate students who are conducting their academic activities remotely should continue to do so until your research group, through the faculty lead, receives approval for returning to on-campus activity.
All researchers who are approved to return to campus to conduct research must complete Cornell's Environmental Health and Safety Return to Work Health and Safety Training for COVID-19 available through CULearn.
If you have concerns related to the reactivation of on-campus research activity, discuss them with your special committee chair or faculty supervisor. If there are issues you cannot resolve in communication with your faculty advisor/supervisor, contact your faculty Director of Graduate Studies for your graduate field. If additional assistance is needed you or your DGS may contact the associate dean for research in the appropriate college, or Jan Allen, Associate Dean for Academic and Student Affairs in the Graduate School.
If you observe research reactivation activity that does not appear to be complying with university or New York State protocols, you may report your concerns via the anonymous EthicsPoint Hotline.
---
Kathryn Boor Named Graduate School Dean, Vice Provost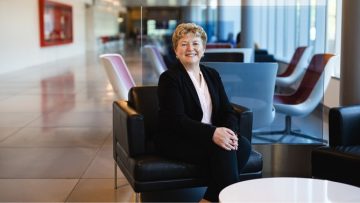 Kathryn Boor '80, the Ronald P. Lynch Dean of the College of Agriculture and Life Sciences (CALS) and a professor of food science, has been named dean of the Graduate School and vice provost for graduate education, Provost Michael Kotlikoff announced June 8.
Boor's term will begin when her successor at CALS is in place and will run through June 30, 2025. The Executive Committee of the Cornell Board of Trustees approved Boor's appointment June 5.
---
Professionals Discuss Careers in and Beyond Academia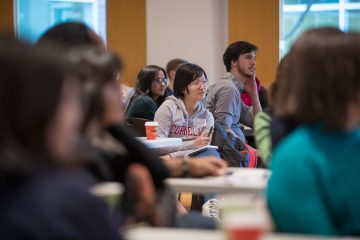 Nearly 120 participants Zoomed into the career panel discussion, "Careers in and Beyond Academia," during the Graduate School's Summer 2020 Pathways to Success Series on June 3. Moderated by Executive Director of Careers Beyond Academia Susi Varvayanis, five professionals discussed their journeys.
A lesson many of the panelists learned was the importance of embracing unexpected opportunities. Taking time to explore professions provided the clarity that helped to discover and recognize good fits for future careers.
---
2020 Graduate Diversity & Inclusion Awards & Recognition Celebration
June 12, 2020, 5:30 – 7:00 p.m., Zoom details link will be provided upon registration
On behalf of the Graduate School Office of Inclusion & Student Engagement and the Graduate and Professional Student Diversity Council, we invite you to join us for the 2020 Graduate Diversity & Inclusion Awards and Recognition Celebration where we will present the annual Graduate Diversity & Inclusion Awards and recognize members of our graduate community for their academic, professional, and service related achievements!
*This event is open to all interested members of the Cornell graduate & professional student community and those that support the progression and success of graduate and professional students.
---
Resources for Action and Understanding About Race and Anti-Racism
---
Explore the Lab of Ornithology
"We do not see nature with our eyes, but with our understandings and our hearts."
-William Hazlitt
The Lab of Ornithology, located at 159 Sapsucker Woods Road in Ithaca, offers a variety of trails for visitors to explore. Guests can visit the Lab of Ornithology website for more information on bird identification, outdoor activities, and navigating trails.
Photo by Associate Dean Jan Allen.
---
Student Spotlight: Doğa Yücalan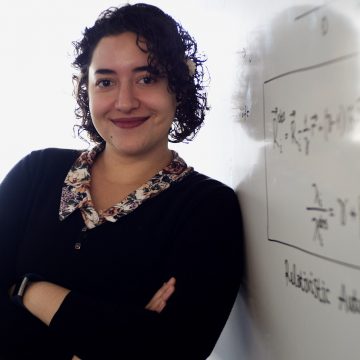 Doğa Yücalan is a doctoral candidate in aerospace engineering. After earning her undergraduate degree at Middle East Technical University in Ankara, Turkey, she chose to pursue further study at Cornell due to her advisor, the Cornell community, and Ithaca.
Read the full student spotlight
Interested in what other graduate students are doing both on and off campus?
Check out our student spotlights, Q&As with current students about their research, hobbies, and experiences at Cornell.
---
Kudos!
Graduate Staff Receive SUNY Chancellor's Awards
Sixteen faculty and professional staff members have received SUNY Chancellor's Awards for Excellence. Four of the staff members were recognized for their work with graduate students: Christie Sayre, formerly a graduate student services specialist in natural resources; Eric Maroney, graduate field assistant in policy analysis and management; Arla Hourigan, graduate education manager; and Gen Meredith, associate director of the Master of Public Health program. Read more about the recipients and their work in the Cornell Chronicle.
---
Cornell Presidential Postdoctoral Fellow Named an RPI Changemaker
Asher Williams, a Cornell Presidential Postdoctoral Fellow, was recently highlighted as an RPI Class of 2020 Changemaker for her research on harnessing bacterial production systems to generate pain-relieving compounds through metabolic engineering. Read more.