Highlights from Announcements 7/22/19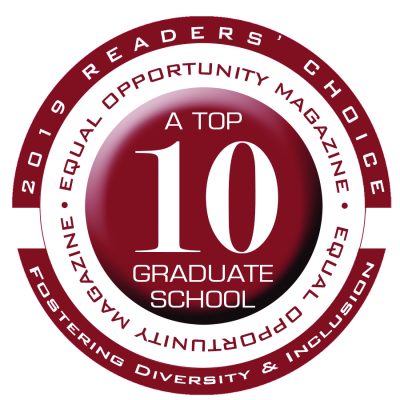 University Recognized for Inclusion Efforts
Cornell University and the Graduate School were recently recognized for initiatives to create and maintain an inclusive and diverse learning environment. Cornell ranked #13 on Best Colleges' Best Colleges for LGBTQ Students list, and the Graduate School was ranked among Equal Opportunity Magazine's Top 10 Graduate Schools for diversity and inclusion.
Equal Opportunity Magazine's top schools were selected based on a survey asking subscribers nationwide to nominate graduate schools that offer an inclusive environment, a diverse student and faculty population, and a diversified curriculum. The list was published in Equal Opportunity's Spring 2019 issue. Best Colleges partnered with Campus Pride, using the eight-factor Campus Pride Index score to determine the most LGBTQ-friendly schools.
Read the full inclusion efforts story
---
'A Better Chance of Providing Access': Future Professors Institute Fosters Inclusivity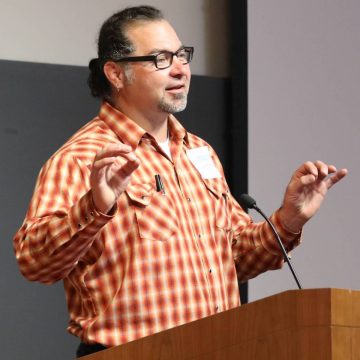 Making graduate school a more welcoming environment for all was the topic of both Drs. Sweeney Windchief's and Rory Cooper's keynote talks during the Future Professors Institute on June 20. Addressing culturally-aware mentoring and accessible research environments, the speakers encouraged the graduate students, postdoctoral scholars, and faculty in attendance to broaden their viewpoints to best support their future students.
Dr. Sweeney Windchief of the Fort Peck Assiniboine Tribe, associate professor of adult and higher education at Montana State University, discussed best practices for tailoring mentoring to benefit individual students rather than generalizing practices for a group.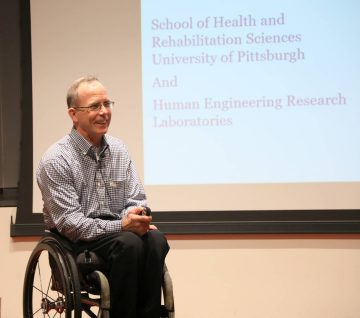 During his talk, "Culturally Attuned Mentoring Paradigms – Relationships in Community Context," Windchief reflected on the most and least successful mentoring practices for American Indian and Alaska Native graduate students in STEM fields and how these concepts could be applied to other student groups.
"There were a couple of things that didn't work. Traditional mentoring didn't necessarily work with the life ways, with the worldviews of our students," he said.
Read the full Future Professors Institute story
---
U.S. Legislative Advocacy Opportunity
Strengthening Support for Graduate Education Funding
On July 16, 32 organizations released a letter of support for graduate education, urging Congress to uphold/strengthen support for graduate financial aid and loans in the Higher Education Act reauthorization. The letter details decreased federal support for graduate education in recent years. Of the 32 organizations that signed the letter, Cornell belongs to three: the Council of Graduate Schools, Association of American Universities, and Association of Public and Land-grant Universities.
For more information, read the joint letter of support or the Inside Higher Ed article.
Students interested in voicing opinions can find House email addresses on the U.S. House of Representatives Directory of Representatives webpage or the U.S. Senate contact information webpage.
---
In Defense of an Academic Career in Microbiology
By Patrick Schloss '97, Ph.D. '02
The rise of Quit Lit describing the myriad reasons for leaving academia and constant complaining by mentors leave many trainees with little desire for an academic career. Although there are clearly structural and social problems in academia, I feel that they are outweighed by the benefits of working and living in an academic environment. Every academic values different things about their job, and here I outline the factors that keep me in academia. To make sure that our best scientists are not scared away from academia, we must provide balance to the negativity that regularly surrounds discussions of careers in academia.
Read the full academic career article
---
Science Blender Podcast Addresses Imposter Syndrome
"Doubting yourself? Feeling unqualified? You are not the only one. Listen in as we tackle this widespread dread known as imposter syndrome."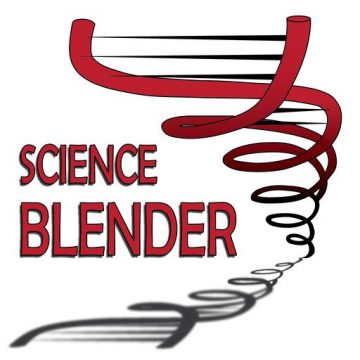 In episode eight of the Science Blender podcast, graduate student hosts Charlie Heinke and Monet Roberts discuss the imposter syndrome with Dean of Engineering Lance Collins and Wai-Kwong Wong, assistant director for community based services for Counseling and Psychological Services at Cornell Health.
Science Blender is a production made possible as a Robert Frederick Smith Initiative from the Smith School of Chemical and Biomolecular Engineering at Cornell University.
---
Kudos!
Doctoral Candidate Receives 2019-20 AAUW Dissertation Fellowship
Stepfanie Aguillon, a doctoral candidate in ecology and evolutionary biology, was awarded a 2019-20 AAUW Dissertation Fellowship.
AAUW's American Fellowships program has been in existence since 1888, making it the oldest institutional source of graduate funding for women in the United States. The program provides fellowships for women pursuing full-time study to complete dissertations, conducting postdoctoral research full time, or preparing research for publication for eight consecutive weeks.