Highlights from Announcements 7/5/22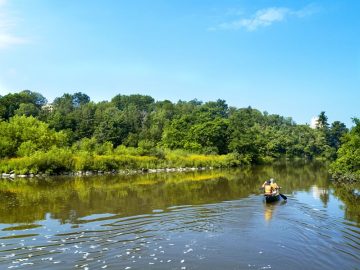 View the Visit Ithaca website for summer activity ideas.
---
Campus Update
Summer FICA Tax Withholdings
The Payroll office reports that some students on assistantships likely experienced unexpected withholding of FICA taxes from June paychecks. Cornell's Payroll & Tax Office is currently working to correct this. If you are registered for Summer '22 and are a full-time enrolled graduate student, FICA tax deductions will be stopped and a refund will be processed for the FICA previously withheld, to be reflected in your paycheck of July 15th. There is nothing further that you need to do.
---
Re-enroll Now for Optional Vision and Dental Insurance
The new academic-year Cornell Student Health Plan (SHP) and optional vision and dental plans all began on July 1, 2022. Students who wish to continue their vision and dental coverage or enroll in these programs must sign up online as these plans are not automatically extended. Students who were on SHP last year are automatically enrolled for 2022-23 as long as they remain enrolled in courses and registered with the university.
If you have a question about SHP, waivers, coverage, or would like a consultation you may contact studentbenefits@cornell.edu or 607-255-6363.
---
Registrar
Preparing for the August Conferral
Congratulations to students who have reached the finish line and plan to complete degree requirements and graduate this summer. Please refer to the Thesis and Dissertation webpage for detailed information on deadlines and submission requirements to stay on track – the deadline to submit your thesis/dissertation is August 1st.
---
News
Cornell Encourages Safe Practices in Gorges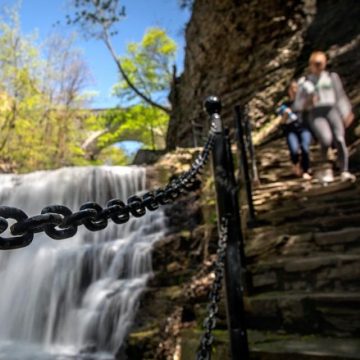 The gorges on Cornell's campus are part of its iconic beauty, and generations of Cornellians have been inspired by hiking through them — but their beauty can belie their potential danger.
"Many students at Cornell grew up in an environment without this fairly unique landscape, and they are not going to know how dangerous it is. It's not intuitive," said Todd Bittner, natural areas director for the Cornell Botanic Gardens and chair of the university's Gorge Safety Committee. "It's our responsibility to make sure people know how to enjoy the gorges but to stay safe — by staying on the public side of all fences, keeping out of restricted areas, and not swimming anywhere in the gorges."
---
Fellowship Supports Ph.D. Research on Land Markets in India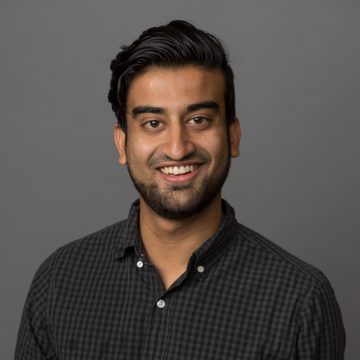 Doctoral candidate Aman Banerji, whose research explores the making of 'global' cities and land markets, has received the 2022 Social Science Research Council's (SSRC) International Dissertation Research Fellowship. With the award, Banerji will study the social and economic realities shaping a critical stretch of highway in the Bengaluru region of India.
Read more about the fellowship.
---
Alumna Spotlight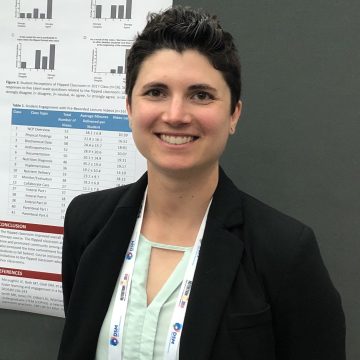 Emily Riddle, Ph.D. '18, is an alumna of the nutrition program at Cornell, from which she earned a Ph.D. She is now an assistant professor of foods and nutrition at SUNY Oneonta and a practicing registered dietitian in both home health care and private practice.
Read more about Emily Riddle, Ph.D. '18.
All spotlights.
---
Kudos!
Postdoc Recognized with Women Innovator Award
Alexa Schmitz, a postdoctoral researcher in biological and environmental engineering in the College of Agriculture and Life Sciences, was recognized with a Rising Women Innovator Award for her work engineering microbes to sustainably extract rare earth elements from rocks and waste materials. These inaugural awards recognize two women whose inventions have transformative potential and are in early stages of commercialization. Read about the award.
---
Doctoral Student's Project Selected for CUNY DSI Fellowship
Performing and media arts doctoral student Gina Goico's project was selected for the City University of New York (CUNY) Dominican Studies Institute (DSI) fellowship. She is joining other scholars working on their innovative projects, which advance the agenda of CUNY DSI and push forward the fields of Dominican, Latino, Latin American, Caribbean, Black, Indigenous, and queer studies.