Highlights from Announcements 8/23/21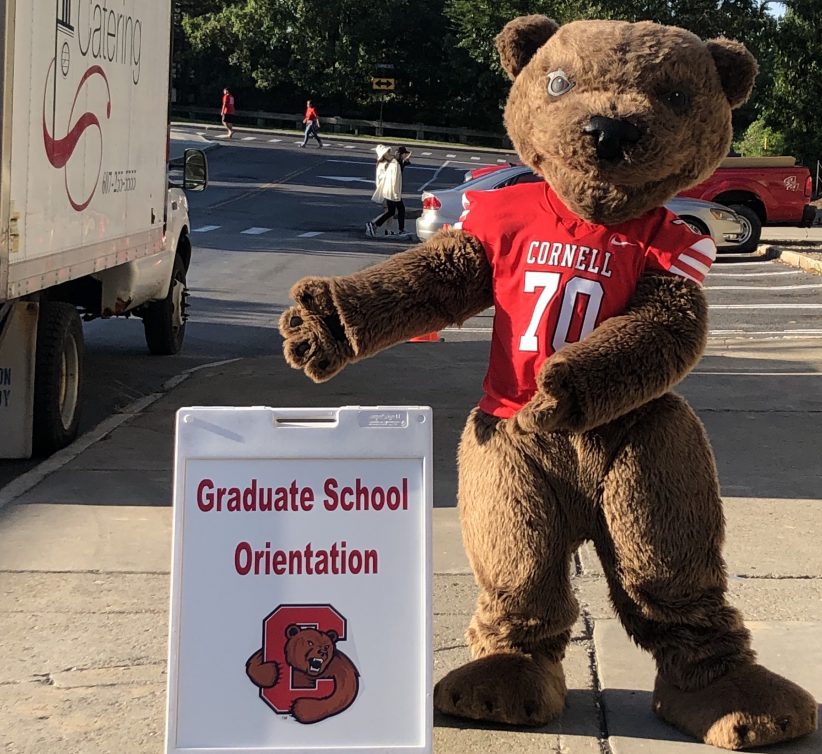 Welcome to Cornell, new students!
---
Campus Updates
Graduate School Fall 2021 Town Hall
Open to all Graduate School students – new and continuing
Thursday, September 2, 10:00 – 11:00 a.m. (ET) — See Announcements for registration link
Join Dean of the Graduate School and Vice Provost for Graduate Education Kathryn J. Boor and the Graduate School deans for a town hall to kick off Fall 2021. We will discuss public health requirements, updates on the fall semester, and new initiatives. Submit your questions for discussion in the Qualtrics registration form.
---
Mask Guidance and Events
When indoors, masks must be worn at all times, unless in a private, non-shared space (e.g., office or dorm room), when alone in an office, or when eating. When indoors, unvaccinated individuals must maintain physical distancing when unmasked for eating and drinking. Unvaccinated individuals should also wear a mask outdoors when physical distancing is not possible.
Academic events, symposia, or other similar gatherings are currently allowed on campus.
For all indoor meetings and events, food and drinks should be limited. This guidance will remain in place through the end of September 2021, and could extend further into the academic year depending on COVID-19 prevalence.
Visit Cornell's COVID-19 website for additional information.
---
Campus Transportation Reminders
Transportation Services reminds all students to consider how to get around campus this coming semester. Common options include:
Please take time to consider the full range of options to make commuting easy, economical, efficient, healthy, and sustainable. If you have any questions or concerns, visit the Parking and Transportation website.
---
Registrar
Fall 2021 Important Dates
Aug. 26 Classes begin
Sept. 09 Add deadline
Sept. 17 Last day to register without a late registration fee
---
Checking Registration Status and Holds
To check your registration status, log into Student Essentials and view your "Registration Status" at the top of the page. If you are registered, your Registration Status will state "Registered" with a green checkmark. If the green checkmark is not present there may be a hold on your record preventing registration. There are several types of holds that may be placed on a student's record. Holds that prevent university registration require immediate attention. Click on "more information" for complete details including steps on how to resolve a hold.
---
COVID Vaccination at Cornell
All students – undergraduate, graduate, professional – are required to be vaccinated and to submit proof of vaccination (or request medical or religious exemption). Students who did not submit proof of vaccination by August 16 have had a hold placed on their registration. All students should upload their vaccinations to the Daily Check site. Cornell Health is offering on-campus vaccination clinics. You may find detailed information on Cornell Health's website.
Cornell Tech students who have questions should visit the Cornell Tech COVID-19 website or contact Covid19@tech.cornell.edu.
---
Course Enrollment Reminder
All research master's and Ph.D. students have been automatically enrolled for 12 credits in a research course by the Graduate School each academic semester. Students should enroll in field-specific research course offerings with their faculty during the Add period in addition to the GRAD research course (refer to Enrollment Guide for details).
If you did not complete the Fall Checklist by the August 10th deadline (via the Daily Check), an enrollment hold has been placed on your record preventing you from enrolling in classes for the fall term. If you have not completed the checklist, please do so immediately.
---
Reminder: Deadlines for Dental/Vision Plans and Dependent Care
Insurance for Students
Student Health Benefits offers optional dental and vision insurance plans to supplement students' health insurance coverage. All students are eligible to enroll in the Dental Plan and Vision Plan, whether you are covered by Cornell's Student Health Plan (SHP) or a private health insurance plan. Learn more about Cornell's student Dental Plan and Vision Plan. The deadline to enroll is August 31.
Insurance for Dependents
Plan enrollees may also choose to enroll dependents (spouses, domestic partners, and students). The deadline for enrolling dependents is August 31. Please visit go.gallagherstudent.com to enroll dependents.
---
News
Doctoral Candidate and Advisor Receive HHMI Gilliam Fellowships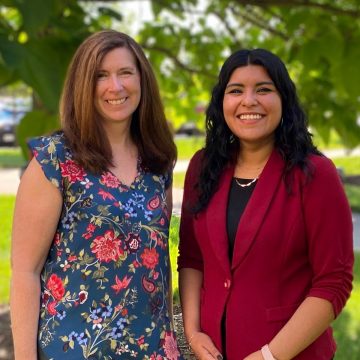 Biomedical and biological sciences doctoral candidate Karla García-Martínez and Professor of Immunology Cindy Leifer were selected as recipients of the 2021 Howard Hughes Medical Institute (HHMI) Gilliam Graduate Fellowships for Advanced Study.
Read more about the fellowships.
---
Alex Ogbonna Wins Borlaug Scholar Award from NAPB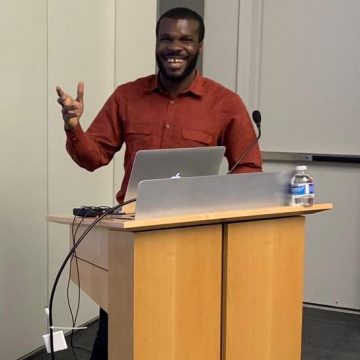 Alex Ogbonna received a 2021 Borlaug Scholar Award from the National Association of Plant Breeders (NAPB). Ogbonna is a Cornell University graduate student in Lukas Mueller's lab at Boyce Thompson Institute, where he works to leverage genomics to improve cassava, a tropical root crop that is a staple in more than 800 million people's diets worldwide.
---
Student Spotlight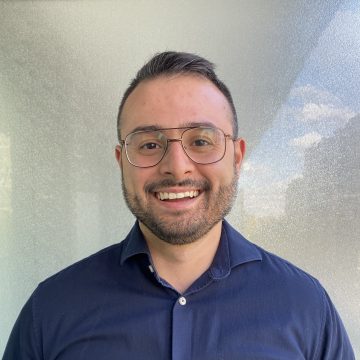 Anthony Sangiuliano is a doctoral candidate in philosophy from Toronto, Ontario, Canada. After attending the University of Toronto and Osgoode Hall Law School, he chose to pursue further study at Cornell for the strength and interdisciplinarity of the philosophy program.
Read more about Anthony Sangiuliano.
Check out our other student spotlights and learn about students' research, hobbies, and experiences at Cornell.
---
Kudos!
Dr. Michelle Cox, ELSO Director, Awarded for her Book and Outstanding Scholarship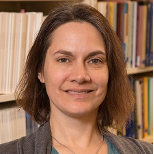 English Language Support Office (ELSO) Director Dr. Michelle Cox was presented with two awards at the 2021 International Writing Across the Curriculum Conference. Cox's book, Sustainable WAC: A Whole Systems Approach to Launching and Developing Writing Across the Curriculum Programs (NCTE, 2018), co-authored with Jeffrey R. Galin and Dan Melzer, was selected as the Best Monograph Award. Cox was also given the Distinguished Fellow Award in recognition of her contributions to the field of Writing Across the Curriculum (WAC). The Committee called Dr. Cox "a truly remarkable scholar, administrator, and innovator." Read more.
---
M.H.A. Students Win Health Policy Scholarships
Master of health administration students Isabella Harnick and Anna Rutherford have won David A. Winston Health Policy Scholarships which recognize excellence and achievement for students in master's programs in health administration, health policy, and public health. Winston Scholars also attend a one-day symposium in Washington, D.C.