Highlights from Announcements 8/29/22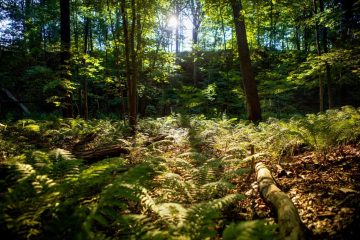 ---
From the Dean
Dear Graduate and Professional Students,
I'm pleased to welcome you to a new academic year! It is wonderful to see campus filling up with students once again, and I'm really excited to have more opportunities to meet with our graduate and professional students at in-person functions throughout the semester. I'll be dropping by the Big Red Barn occasionally for Tell Grads It's Friday (TGIF) events, and I hope I'll see you there.
I know that the past two years have been difficult for many of you, and that your academic and personal lives have been filled with change and new or increasingly stressful circumstances. I'm incredibly proud of the compassion, creativity, and perseverance I have seen so many of you display as you work to continue your studies and support the research, outreach, and teaching missions of the university.
Please keep in mind that even people who have managed to successfully muddle through these difficulties may still be reeling from the impacts of the pandemic, social changes, climate change, and other stressors. If this sounds like you, please be kind to yourself and reach out to your friends, family, or your advisor for support. Also keep an eye on those around you, your fellow students and friends, and approach one another with empathy.
Also, please be aware of the health and wellness resources available here at Cornell to help you navigate your academic, personal and mental health struggles, including resources offered through Cornell Health. In addition, Graduate Student Life Advisor Angela Yantorno (ajy45@cornell.edu), has recently joined our staff in the Office of Graduate Student Life, and is available to assist you on a range of subjects. Reach out for help if you need it.
Be well and enjoy the start of the new semester!
Sincerely,
Kathryn J. Boor
Dean of the Graduate School and Vice Provost for Graduate Education
---
Registrar
Don't Forget Course Enrollment Deadlines!
The last day to add courses or adjust credit hours for 7-week courses is Monday, August 29th, and Tuesday, September 6th for 15-week courses. Please check Student Center to verify that:
You are properly enrolled in all your courses
The credit option, if available, is correct
Your grading option is correctly set to letter grades or pass/fail or audit
Use the university Add/Drop Form if you are unable to enroll through Self Service.
In accordance with university policy, changes will not be permitted after Thursday so be proactive and confirm your enrollment is correct.
---
Checking Enrollment Status and Holds
To check your enrollment status, log into Student Center. Holds are displayed in the Holds box. Holds that prevent university enrollment require immediate attention. Click on "Details" for complete information about the hold and the steps to resolve it.
---
IT Security
Beware of Phishing Scams
Several graduate students have been targeted by online scams and phishing attempts. Stay safe and review the tips below.
Never transfer funds using online systems, including gift cards, if you do not know the recipient. These transactions cannot be reversed.
Verify the identity of the sender when messages appear to come from Cornell faculty and staff. Search Cornell's website to make sure that the person sending the email is who they say they are. We have seen cases where the NetID is the same, but the address is wrong or redirects. It is very easy for scammers to make it appear that an email is being sent from a Cornell account. When in doubt, look up the person on cornell.edu and send them an independent email where you copied the address from our directory to verify that they contacted you.
Check the Phish Bowl from IT@Cornell for known scams and trusted messages. Forward any messages you believe are suspicious to itsecurity@cornell.edu.
Read the IT@Cornell article, "Spot Fraudulent Emails (Phishing)," to learn more about warning signs.
Contact the IT Security Office at itsecurity@cornell.edu for further instruction if you have been scammed.
---
Fellowship and Assistantship Stipends
Fall 2022 Stipend Payments
University Fellowships – Ph.D. students should receive their fall 2022 fellowship stipends by August 22, 2022. If you have not received your fellowship stipend by August 23, contact your graduate field assistant or the Graduate School Fellowship Office at grad_funding@cornell.edu to ask for a processing update. As a reminder, fellowship checks are generally paid in one payment at the beginning of each semester as a bursar refund. You can enroll in direct deposit for fellowship refunds here.
Assistantships (TA, GRA, GA, RA) – Students appointed on an assistantship for fall 2022 will receive stipend payments on a semi-monthly pay calendar, beginning on August 31, 2022. If you have not received your payment by September 1, please reach out to your graduate field assistant (GFA) to remedy the delay. Assistantship stipend payments are paid in semi-monthly increments throughout the semester in Workday. The first and last payments are partial payments. You can find your specific payment details in your appointment letter. Your GFA can help you if you need a copy of your appointment letter for the semester or need directions to enroll in direct deposit.
---
News
New Coordinator to Support Big Red Barn Efforts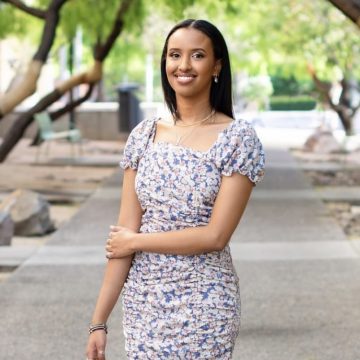 Big Red Barn Graduate and Professional Student Center Coordinator Hana Ega-Musa joined the Graduate School to support the Barn by overseeing marketing, assisting with programming, supporting day-to-day operations, and working with graduate student staff.
Learn about Ega-Musa in a Q&A.
---
When Immersed in Sexual Harassment, Workers Can't Identify It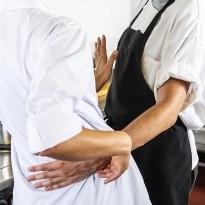 Industrial and labor relations doctoral candidate Phoebe Strom, M.S. '18, is lead author of a new study finding that people who work in industries with high levels of sexual harassment have a harder time identifying inappropriate workplace behavior, with only 57% of those surveyed identifying quid pro quo sexual harassment, according to new research from the ILR School.
---
Student Spotlight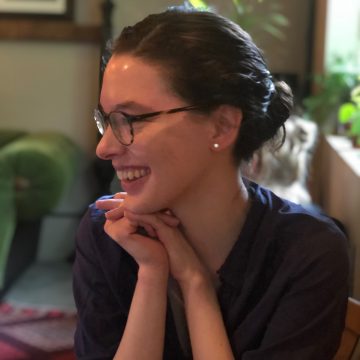 Sophia Veltfort, M.F.A. '20, is a doctoral candidate in English language and literature from New York City. She attended Yale University as an undergraduate and now studies the representations of speech and thought in 20th-century fiction.
Read more about Sophia Veltfort.
All spotlights.
---
Kudos!
Cornell Cross-College Group Co-Authors Paper
A team of Cornell professors, students, and alumni collaborated to publish "A perspective on data sharing in digital food safety systems," which is featured in AI Institute for Food Systems, a cross-college research organization. The Cornell team includes Chenhao Qian, Yuhan Liu, Cecil Barnett-Neefs, Sudeep Salgia, Omer Serbetci, Aaron Adalja, Jayadev Acharya, Qing Zhao, Renata Ivanek and Martin Wiedmann.
---
EEB Doctoral Candidates Selected as Plenary Speakers
Amelia-Juliette Demery and Monique Pipkin, doctoral candidates in ecology and evolutionary biology and Graduate School Dean's Scholars, were selected as plenary speakers for the annual American Fisheries Society meeting. The focus of their talk was on their globally recognized work on Safe Fieldwork Strategies for At-Risk Individuals, Their Supervisors, and Their Institutions.