Highlights from Announcements 8/3/20
Attention Incoming Graduate and Professional Students:
The Orientation Hub is Now Open!
For registration links, please view Graduate School Announcements from August 3, 2020.
Orientation 2020 includes a live program, online modules, tips from current students via a panel webinar, and online social events to help you connect to other incoming students hosted by the Big Red Barn Graduate and Professional Student Center.
Upcoming Events
Explore our Orientation Hub to learn more about graduate study at Cornell and find links to important offices, resources, and support.
We hope the information provided helps you make a successful transition to graduate school.
Please note: To view Orientation materials on Canvas, you must first activate your NetID.
---
Graduate School Updates
Fall 2020 Student FAQs
Provost Michael Kotlikoff and Graduate School Dean Barbara Knuth responded to questions and concerns of many graduate and professional students around the university's plans to provide hybrid instruction for the Fall 2020 semester. View the Fall 2020 Student FAQs from 7/31/20.
Update: Assistantship Appointments for Students Outside the U.S.
Information on assistantship appointments for students outside the U.S. has changed. View the most recent information posted on 7/31/20. View the updated Assistantship Appointments page.
Town Hall Recordings Now Available
View FAQs from the 7/17/20 International Student Town Hall
Safe Fieldwork Strategies for At-Risk Individuals
Ecology and evolutionary biology doctoral students Amelia Demery and Monique Pipkin assembled a field research safety guide for at-risk individuals. The guide is a graduate student-driven initiative, reviewed by both internal and external faculty. View Safe Fieldwork Strategies for At-Risk Individuals.
---
Social Distancing and Reopening Guidelines
If you are concerned about individual or group behaviors related to COVID-19 prevention guidance, you may file a complaint using New York State's COVID-19 Complaint Intake Form, which allows for anonymous submission, or by calling the NYS Hotline.
Issues may include use of face coverings, gatherings over the allowable limit, failure to practice proper distancing, or violations of the NYS travel advisories and required 14-day quarantine (changed to 10-day quarantine on 1/6/21).
Report a complaint:
For more information, view Tompkins County's social distancing webpage.
---
TA Resources for Course Accessibility
Senior Lecturer Sue Merkel, who is also the associate director of academic programs in the College of Agriculture and Life Sciences, prepared the following list of resources, suggesting these would be very helpful to may graduate teaching assistants as they prepare to teach online or remotely this fall:
---
Startup's Contact Tracing Tech Tracks Workplace Distancing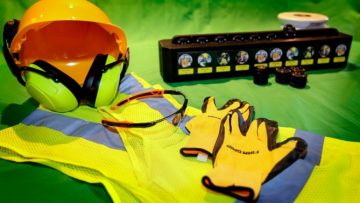 A Cornell-based startup has expanded the features of its platform's technology to fit the times in which we live, ensuring social distancing in the workplace and enabling companies to bring employees back to work safely amid COVID-19.
Jason Guss, Ph.D. '18, and Apoorva Kiran, Ph.D. '17, launched Iterate Labs (formerly OrthoFit) in 2016 with the goal of creating wearable technologies and software to improve workplace ergonomic safety and risk assessment and reduce workplace repetitive-use injuries. But in response to the COVID-19 pandemic, Iterate Labs has significantly enhanced the accuracy and real-time reporting capabilities of its location awareness and contact tracing technologies.
---
Student Spotlight: Lara Fresko Madra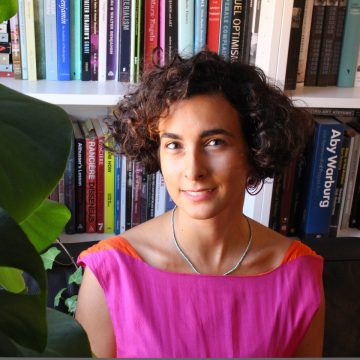 Lara Fresko Madra is a doctoral candidate in history of art, archaeology, and visual studies from Istanbul, Turkey. After earning a bachelor's degree in cultural studies and a master's in comparative literature, she chose to pursue further study at Cornell for the ability to use her professional experience as a writer and curator while working on contemporary projects.
Read the full student spotlight
Interested in what other graduate students are doing both on and off campus?
Check out our student spotlights, Q&As with current students about their research, hobbies, and experiences at Cornell.
---
Kudos!
Doctoral Student Selected to Receive 2020 Gilliam Fellowship for Advanced Study
The Howard Hughes Medical Institute awarded grants to 45 doctoral advisor-student pairs to improve faculty mentoring skills, support new scientific leaders, and foster diversity and inclusion in science. Biochemistry, molecular, and cell biology doctoral student Marissa Baccas and advisor Kelly Liu were selected as one of the 45 pairs.
Learn more about the fellowship and recipients.
---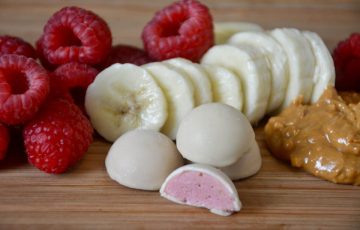 Cornell Team Wins Food Product Development Competition
A Cornell team won first place in the 2020 IFTSA & MARS Food Product Development Competition with their product "Smoothie Bites." Team members included graduate students Joice Pranata and Alexandra Hall as well as undergraduates Nicki Bukovac, Phillip DaSilva, Rocio Hernandez, April Huang, Gracyn Levenson, Taieesa Peshkovsky, Jesse Saltzman, and Kelsey Sheldon.
---
Doctoral Student Elected to American Psychology-Law Society Student Committee
I-An (Amy) Su, a doctoral student in human development, was elected the incoming 2020-2021 experimental liaison of the American Psychology-Law Society (AP-LS) Student Committee. View the announcement.