Highlights from Announcements 8/9/21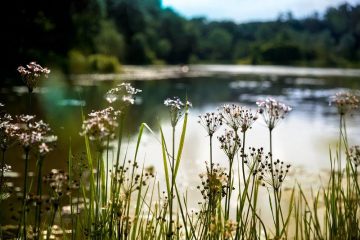 Take a walk around Beebe Lake or visit Cornell's other on-campus natural areas.
---
Campus Updates
Fall Checklist and Personal Responsibilities: Deadline August 10
Cornell will require all students to complete the Fall Checklist, submitting arrival date, contact information, and address for the fall semester. The checklist went live on August 4 and all students – undergraduate, graduate, and professional – must complete the checklist no later than August 10 (via the Daily Check). Failure to do so will result in an enrollment hold starting on August 11.
For more information, see the August 3 statement.
---
COVID Vaccination at Cornell
Cornell will require vaccination for students studying at Ithaca, Geneva, and Cornell Tech campuses for the Fall 2021 semester. Students must submit proof of vaccination by 8:00 a.m. on Monday, August 16. All students should upload their vaccinations to the Daily Check site. Please do not wait until the deadline to submit your proof of vaccination. Cornell Health is offering on-campus vaccination clinics on Aug. 19, 20, 21, and 25. You may find detailed information on Cornell Health's website.
Requests for medical or religious exemption must be submitted by 8:00 a.m. on August 16. Students who have not submitted proof of vaccination or not been approved for a religious or medical exemption will have a hold placed on their fall registration, and will be withdrawn, so please follow the steps above or contact the Graduate School (gradschooldeans@cornell.edu) for additional information.
Cornell Tech students who have questions should visit the Cornell Tech COVID-19 website or contact Covid19@tech.cornell.edu.
---
Reminder on Student Parking Options
Student Parking Permits go on sale beginning August 15, 2021. Annual permits and bus passes for the 2021-2022 academic year will be available for purchase beginning August 15, 2021. Early arrivals must use short-term parking options until permit sales begin.
More information about student parking options can be found on the Transportation website.
---
Registrar
Welcome, New and Continuing Students!
Please review important course enrollment and student ID card information below.
---
Fall 2021 Enrollment & Important Dates
Aug. 17 Course enrollment begins (refer to Enrollment Guide for details)
Aug. 26 Classes begin
Sept. 09 Add deadline
Sept. 17 Last day to register without a late registration fee
Cornell requires all students to complete the Fall Checklist no later than August 10 (via the Daily Check). Failure to do so will result in an enrollment hold preventing you from enrolling in classes for the fall term. If you have not completed the checklist, please do so immediately.
---
Student ID Cards
Student ID cards will be distributed to your field/college who will provide you with pickup/distribution information.
---
Reminder: Deadlines for Dental/Vision Plans and Dependent Care
Insurance for Students
Student Health Benefits offers optional dental and vision insurance plans to supplement students' health insurance coverage. All students are eligible to enroll in the Dental Plan and Vision Plan, whether you are covered by Cornell's Student Health Plan (SHP) or a private health insurance plan.
In response to student feedback, Student Health Benefits switched vendors from Ameritas to MetLife for dental and VSP for vision, consequently achieving a 7% savings for students on dental and 50% savings on vision.
Cornell's student Dental Plan:
Provides preventative and basic coverage at a reasonable price anywhere in the United States
Includes access to a nationwide Participating Provider Organization (PPO) of approximately 7,000 New York dental provider access points, with more than 80,000 access points nationwide
Provides support finding dental care when traveling outside the United States
Offers prescription discounts
Cornell's student Vision Plan:
Offers value and savings on eye exams, glasses, lens enhancements, contacts, and laser vision correction
includes access to a nationwide network of 101,000 access points, including the largest national network of independent doctors and over 5,000 retail chain locations
Offers online shopping with benefit integration
Provides in-network and out-of-network coverage
Learn more about the Dental and Vision Plans on the Student Health Benefits website. The deadline to enroll is August 31.
Insurance for Dependents
Plan enrollees may also choose to enroll dependents (spouses, domestic partners, and students). The deadline for enrolling dependents is August 31. Please visit go.gallagherstudent.com to enroll dependents.
New this year, payment is made directly to Gallagher Student Health. Students can choose one annual payment or an installment option (first installment payment is $855, and then monthly after that). Once you enroll your dependent(s) you will receive a payment link from sysprocess@origamirisk.com; these are individualized payment links. Your enrollment will be processed once payment is received.
---
News
How Fernando Galeana Rodriguez, Ph.D. '21, Advocates for Indigenous Communities in Honduras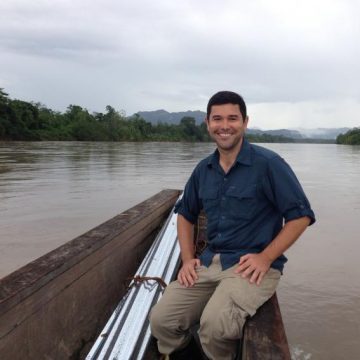 Indigenous communities in the tropical lowlands of Latin America have for generations faced insecure claims on their lands. In recent years, efforts to formally recognize lands have merged with environmental policies to protect forests and mitigate climate change. As part of his Ph.D. work in the field of global development, Fernando Galeana Rodriguez, Ph.D. '21, combined his passions for environmental justice and indigenous land rights to study and support the Miskitu population of Honduras. Read more about Fernando Galeana Rodriguez.
---
Student Spotlight: Anthonia Carter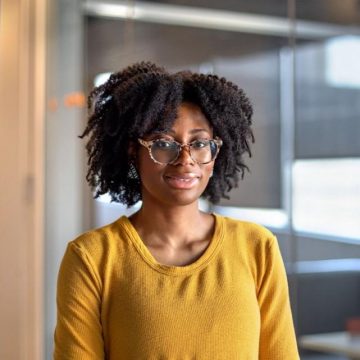 Anthonia Carter is a doctoral student in information science from Birmingham, Alabama. After studying at the University of Alabama at Birmingham and earning a B.S. and M.S. in mathematics and post-bac B.F.A. in art studio, she chose to pursue further study at Cornell due to the field of information science's support for interdisciplinary scholars. Read more about Anthonia Carter.
Check out our other student spotlights and learn about students' research, hobbies, and experiences at Cornell.