Highlights from Announcements 6/15/20
Degrees in Hand, New Alumni Discuss Remote Defenses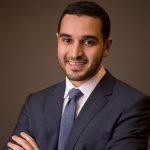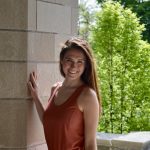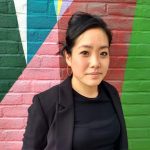 "If I had been asked two years ago how I would prepare for my thesis defense, I would not have said furniture rearrangement, lighting, and doing sound checks in my apartment," said Jane Levya, M.A. '20, a recent graduate of the field of fiber science and apparel design.
Like many degree candidates preparing to graduate in Spring and Summer 2020, Levya successfully defended her thesis remotely with the help of Zoom. A and B exams were another aspect of academic life moved online earlier this year in response to COVID-19.
---
Five Productivity Practices That Helped Me Finish My Dissertation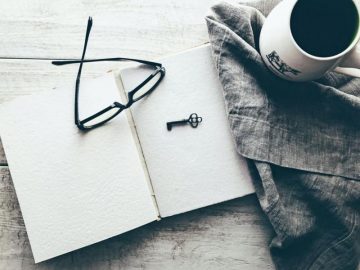 By Kate Litterer, Ph.D.
The last two years of my doctorate, I had a side hobby of researching and experimenting with productivity tools and teaching others to apply them to their own lives via my blog The Tending Year. I started The Tending Year to manifest personal accountability to accomplish big goals; as a result I learned how to focus my labor so I could accomplish my to do list in less time and with more intention. I have chronic health issues that affect my energy and ability to focus, and I live with chronic pain that requires me to take breaks from sitting, so I was particularly interested in learning how to write my dissertation in short, focused work sessions. Plus, I genuinely loved my dissertation topic, and I wanted to make the process as fun as possible.
So, how did I finish my dissertation on time AND enjoy the process?
---
For Scientists Across the Country, #ShutDownSTEM Stirs a Mix of Emotions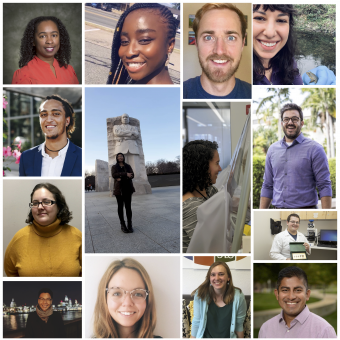 By Cornell doctoral students Janani Hariharan, Candice Limper, and Andy Sanchez and University of Colorado Boulder postdoc J. Alex Grizzell
For many academics, news of a one-day strike from labs and classrooms arrived just a day or two before the event itself-"probably because so few [senior faculty/administrators] are active on social media," said Bret Eshman, a postdoctoral fellow at Florida International University. "That's how I found out about it on Tuesday."
The following day, June 10, protests against racial discrimination and violence entered the ivory tower, spread by Twitter hashtags like #ShutDownSTEM, #ShutDownAcademia, #BlackInTheIvory, and #Strike4BlackLives. Organized by a group of physicists, #ShutDownSTEM asked for the suspension of all non-essential work in favor of open dialogue, education, and action to eradicate anti-Black racism within research and academia.
Read the article on the Council for the Advancement of Science Writing website
---
Advocacy Opportunity: Support International Students, OPT
Recent federal actions are targeting international students and the Optional Practical Training (OPT) program following the COVID-19 outbreak. Suggested actions include:
Temporarily suspending new immigrant visas for 60 days
Reviewing non-immigrant visas and work programs to ensure prioritization and employment of U.S. workers
OPT to be either suspended or curtailed
Prohibiting Chinese nationals from receiving visas to the U.S. for graduate or post-graduate studies in STEM fields
Barring Chinese graduate students and postdoctoral researchers with ties to China's military from obtaining F or J visas to study or research in the U.S.
If you are directly affected or are concerned about Cornell's graduate and professional students and postdoctoral scholars who could be affected if these actions are taken, consider writing to your House and Senate representatives.
Some House members have already sent a Dear Colleague letter in support of international students and OPT to the leaders of the U.S. Department of State and the U.S. Department of Homeland Security, highlighting the importance of these issues. Their letter provides additional background information that may be useful to consider in advocacy communications.
---
Free eBooks from Cornell Press on Anti-Racism, Policing, and Social Inequality
Cornell University Press has made a number of books that focus on issues of policing, racial inequality, and anti-racism in the United States and beyond available as free ebooks on their digital publishing platform. This curated collection of books is designed to provide resources for discussions and debates about anti-racism and racial justice.
---
Resources for Action and Understanding About Race and Anti-Racism
---
Student Spotlight: Jesus Martinez-Gomez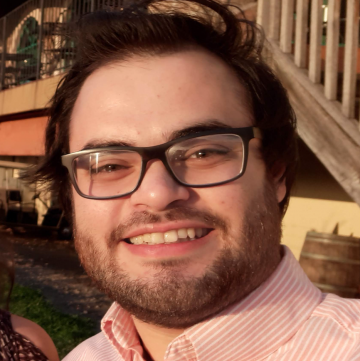 Jesus Martinez-Gomez is a doctoral candidate in plant biology from Ferndale, Washington. After attending the University of Washington in Seattle, Washington as an undergraduate, he decided to pursue further study at Cornell for his advisor and the facilities.
Read the full student spotlight
Interested in what other graduate students are doing both on and off campus?
Check out our student spotlights, Q&As with current students about their research, hobbies, and experiences at Cornell.
---
Kudos!
Graduate Students Receive Russell Distinguished Teaching Award
Elizabeth Lombardi (ecology and evolutionary biology), Renee Sifri (chemistry and chemical biology), and Brianna Zgurich (philosophy) received 2019-20 Russell Distinguished Teaching Awards. The award is intended for professorial faculty, lecturers, senior lecturers, and teaching assistants who have demonstrated their devotion to teaching. Learn more.