Bio: Sara Xayarath Hernández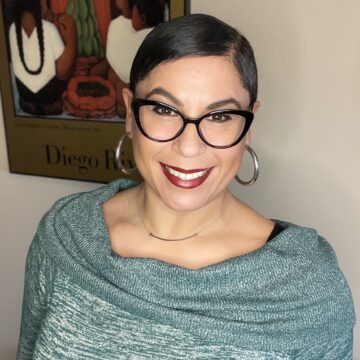 As the Associate Dean for Inclusion and Student & Faculty Engagement for the Graduate School at Cornell University, Hernández serves as a member of the Vice Provost for Graduate Education's senior leadership team providing vision and strategic management for Graduate School initiatives and policies related to access, diversity, inclusion, equity, and systemic change in graduate admissions and mentoring. In collaboration with partners within the Graduate School and the Provost Office of Faculty Development and Diversity, Hernández co-leads the Faculty Advancing Inclusive Mentoring (FAIM) Resource Center supporting faculty in their development as mentors and graduate students in their mentoring experiences.
Hernández works collaboratively with Graduate School colleagues, graduate student leaders, and other partners on initiatives supporting graduate student and postdoc professional development, academic success, mentoring, sense of belonging, and inclusive leadership development. She also co-leads programming and initiatives such as the NextGen Professors Program, Future Professors Institute, Colman Inclusive Leadership Program, and Pathways to Success Symposium that prepare graduate students and postdocs in their pursuit of opportunities within and beyond academia.
Hernández is the PI for an Alfred P. Sloan Foundation-funded grant focused on improving equity-based holistic admissions and mentoring practices for graduate students within the Sloan University Centers for Exemplary Mentoring (UCEM) and Sloan Indigenous Graduate Partnership (SIGP) communities. Additionally, she has served as a co-PI for the Cornell Sloan UCEM (University Center for Exemplary Mentoring) and NSF AGEP (Alliances for Graduate Education and the Professoriate) Programs and has been a member of external advisory committees for several NSF-funded projects. Hernández is also a member of the steering committees for the national Equity in Graduate Education Consortium and Ivy+ Faculty Advancement Network. Additionally, she serves on the Diversity and Inclusiveness Advisory Committee for the Council of Graduate Schools, the Equity in Graduate Education Pathways Advisory Committee for the American Council on Education, and the Undocumented Graduate Student Advisory Board for the Presidents' Alliance on Higher Education and Immigration.
Hernández identifies as Chicana and Mestiza and is the child of first and second-generation immigrants. She grew up in a rural, Midwestern farming community where alongside her mother, she engaged in social equity work with migrant farmworker communities from an early age. She is a first-generation college graduate holding a Bachelor of Arts in Zoology from Ohio Wesleyan University and a Master of Regional Planning from Cornell University. Navigating life in partnership with her husband and keeping up with their young daughter bring her great joy and keep her grounded.