Highlights from Announcements 1/28/19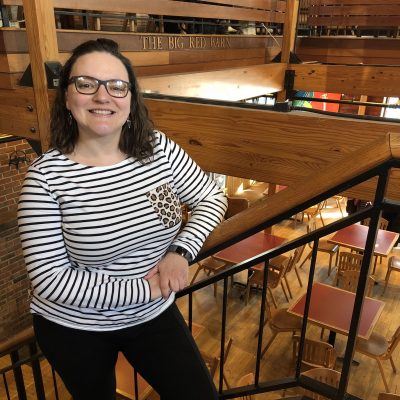 New Big Red Barn Manager to Begin Feb. 1
Whether stopping in for lunch, free popcorn, Grad Write-Ins, or TGIF at the Big Red Barn, students can expect to see a new face: February 1, Jennifer Forbes will begin as Big Red Barn manager, following long-term BRB Manager Kris Corda's retirement.
Prior to beginning at the Barn, Forbes's most recent positions were an undergraduate class dean at Rensselaer Polytechnic Institute and director of residence life at Bard College, but she is no stranger to Cornell. Prior to those positions, she worked at Cornell as a residence hall director in the townhouse community.
"I loved working at Cornell previously and couldn't wait to get back to the university," Forbes said. "Cornell's philosophy of 'any person…any study' has always resonated with me. The inclusive environment the university creates for students was one of the reasons I was motivated to come back after years away."
---
Student Spotlight: Sheren Winarto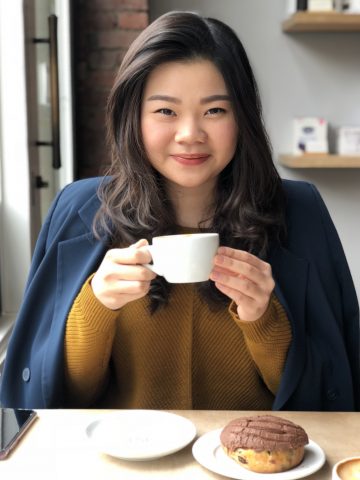 Sheren Winarto is a professional student in food science and technology from Surabaya, Indonesia. After earning her bachelor's degree at University of California, Davis, she chose to pursue an M.P.S. at Cornell where she could concentrate on food chemistry and product development.
Read the full student spotlight
Interested in what other graduate students are doing both on and off campus?
Check out our student spotlights, Q&As with current students about their research, hobbies, and experiences at Cornell.
---
In Praise of Adequacy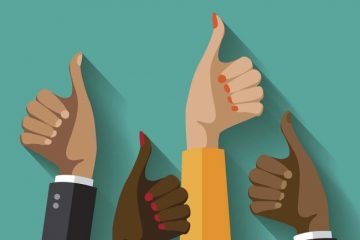 By Cornell History Professor Rachel Judith Weil
Doing something badly has become almost mandatory these days. TED talks, graduation speeches, and advice from some of the world's most successful people regularly exhort us to fail. They offer no real consensus about why we should do that, but only present failure as, paradoxically, the path to greatness.
You could spend hours watching TED talks about failure. And there is no shortage of essays: Failure creates humility which leads to empowerment, writes one professor. Another essay suggests that being bad at something gives rise to a "growth mind-set" and hence to improvement. Failure is good for success, a third writer explains, holding up Thomas Edison as a model of the serial failer: "We're so focused on not failing that we don't aim for success, settling instead for a life of mediocrity."
Read the full Chronicle of Higher Education story
---
In the New Year, Do You Need Help to Manage Your Budget?
Cornell has a number of resources to help you stay on track with your personal budgeting plan. Below is a sampling of discounts and freebies for Cornell graduate students available at Cornell and beyond.
Budget and personal finance online resources
Academic resources and services
Entertainment and retail savings
Transportation and travel opportunities
Fitness services
Outdoor basketball on North or West Campus & indoor at Helen Newman and Noyes
Open lap swimming at Helen Newman or Teagle
Sand volleyball between Clara Dickson and Balch Hall
Shoot pool or play table tennis at Noyes
Tennis at Risley, Appel, and Jessup courts
Volleyball and badminton at Helen Newman or Noyes
Hike the Cornell Botanic Garden trails
Emergency Funds
Additional discounts at businesses outside of Cornell