Highlights from Announcements 2/14/22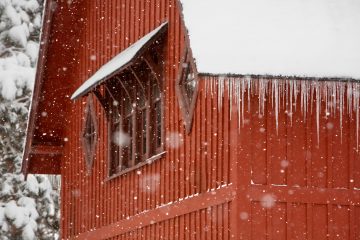 ---
Important Reminder: Deadline for Boosters
Upload Evidence of Your COVID-19 Booster ASAP
As of February 14, students who have not uploaded evidence of receiving their booster vaccine will be automatically enrolled in twice weekly PCR testing for COVID-19.
To avoid the need for twice weekly testing, please log in to your Daily Check and upload your booster shot information as soon as possible.
If you have not received a booster, please schedule one as soon as possible. Then, upload the information to Daily Check. You will be released from twice weekly testing as soon as your booster vaccine confirmation is processed.
---
Campus Updates
Campus remains in COVID-19 Alert Level Green. Changes in policies effective 2/7/22:
For more information, visit Cornell's COVID-19 website.
---
Registrar
Last Day to Register Without Late Registration Fee Has Passed
The last day to register without being charged the $350 late registration was Friday, February 11. If you are not registered you need to take immediate action. To check your registration status, log into Student Essentials.
If you are registered, your Registration Status will state "Registered" with a green checkmark.
If the green checkmark is not present you are NOT registered.
Click on "more information" for complete details on holds preventing registration and steps to resolve the hold. Please contact Graduate School Student Services (gradstudserv@cornell.edu) with any questions.
---
Remote Option for Exams
Remote exams have been shown to be more convenient for many students and faculty, eliminating unnecessary travel for students who've already left Ithaca or when faculty need to travel to participate. For continued support of this, the Graduate School is pleased to announce permanent allowance of remote exams. With field and committee approval, candidacy (A exam) and defense (M and B exams) can be held online via appropriate, high-quality electronic audio and video conferencing. Please refer to Taking Exams for information about scheduling and taking exams.
---
News
Cornell Doctoral Candidate Wins National 3MT Competition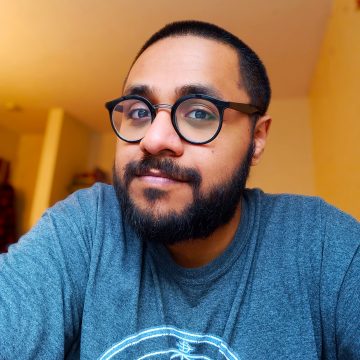 Biochemistry, molecular and cell biology doctoral candidate Bhargav Sanketi won the Council of Graduate Schools (CGS) Three Minute Thesis (3MT) competition on Feb. 3 with his presentation, "To be or 'knot' to be: Blueprint for a small intestine."
---
Fellowship Honors Cornell's First Black Doctorate, Ph.D. 1921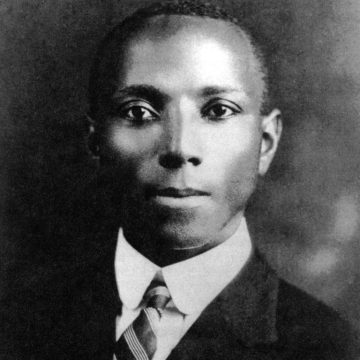 At age 18, Thomas Wyatt Turner, the son of formerly enslaved sharecroppers, walked 50 miles from his Maryland home to start his undergrad career at Howard University. That determination, demonstrated throughout his life, catapulted Turner in 1921 to become the first Black person at Cornell to earn a doctorate and the first Black person in the nation to earn a doctorate in botany.
---
DiRienzo Named Graduate School Director of Outreach and Engagement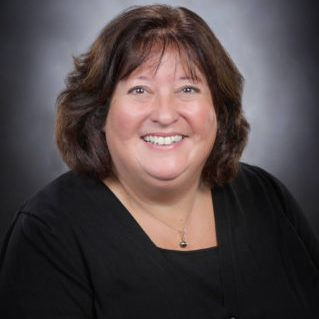 Denise DiRienzo has been named director of outreach and engagement for the Graduate School. In this role, DiRienzo will continue to develop career and professional development programming for current doctoral students, as well as work on a Graduate School initiative to welcome alumni to a newly created Advisory Council.
---
Student Spotlight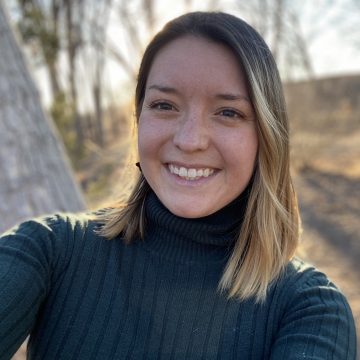 Laura Martinez is a master's student in entomology from Albuquerque, New Mexico. She attended the University of New Mexico as an undergraduate and now studies whether stink bug odor can be used to control Colorado potato beetles on organic farms.
Read more about Laura Martinez.
All student spotlights.
---
Kudos!
New Center for Technology Licensing Practicants Selected
The Center for Technology Licensing (CTL) at Cornell University is proud to welcome the 2022 CTL Practicum cohort. The CTL Practicum is a program available to Cornell STEM and MBA graduate students and postdoctoral fellows that allows the practicants to gain valuable experience in commercializing university-based research. The practicants underwent an interview process and were selected for their competencies as well as their willingness to learn new skills in technology commercialization.
Andrew Murtha, Matthew Whitman, Sagar R. Shah, and Yue Qu will join five more practicants selected in 2020 and 2021, making a total of nine well-trained professionals.
---
Graduate Students Selected for Atkinson Center Small Grants Program
Cornell Atkinson selected recipients for their Small Grants Program from across the research focus areas of accelerating energy transitions, advancing one health, increasing food security, and reducing climate risk.
Recipients include graduate students Martin Abbott, science and technology studies; Nikita Agarwal, food science and technology; Jenny Berkowitz, horticulture; Morgan Irons, soil and crop sciences; Rachelle LaCroix, soil and crop sciences; Andres Ortega, animal science; Annika Salzberg, entomology; and Camillo Stubenberg, development sociology. Learn more.