Highlights from Announcements 3/21/22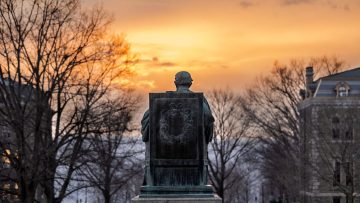 Read more about Spring 2022 Commencement in the Campus Updates section.
---
Campus Updates
Spring 2022 Commencement Events
Commencement
Cornell University will host in-person Spring 2022 Commencement events to recognize August 2021, December 2021, and May 2022 graduates. To accommodate more participants, the commencement ceremony will be split into two separate events in Schoellkopf Stadium on Saturday, May 28, 2022.
Graduates will be assigned to a ceremony based on their field of study. Check the Commencement website in early April for information on how to switch events. There is no need to email at this time. To view field the assignments for each commencement ceremony visit the Graduate School Commencement webpage.
Cornell's Commencement website is being updated frequently. Please check it regularly for ticket and other important information.
Doctoral Recognition Ceremony
A University Doctoral Recognition Ceremony will be held on Saturday, May 28th at 5:00 p.m. at Barton Hall. The Ph.D. Recognition ceremony will be on Saturday evening, May 28th, after the Schoellkopf events, and will be open to doctoral candidates who graduated August 2021, December 2021, and will graduate May 2022.
Here are specific items for you to review:
Pre-order your cap and gown by April 15, 2022.
RSVP to participate in the ceremony by May 25, 2022.
Tickets and Guest Limit- There are no tickets for this event, and there is no limit to the number of guests who may attend.
If you plan to attend please review all the information on the Cornell Commencement website.
---
Registrar
Preparing for the May 29th Conferral
Congratulations to students who have reached the finish line and plan to complete their degree requirements this semester. Please be aware that you need to submit your approved thesis/dissertation by May 1st to graduate in May. Contact the Graduate School (gradschool@cornell.edu) with questions or concerns.
---
Summer Registration
All research students, except those taking a vacation from research activities and work toward degree progress, must be registered and enrolled in research credits for the summer term. Summer registration is especially critical for students receiving financial aid (fellowships, summer loans, assistantships, travel grants, or tuition awards) during the summer. There is no charge for summer registration.
To register, enroll in the Graduate School's Graduate Summer Research course, GRAD 9016 (class numbers 1047, 1048, 1049, 1050), through Student Center. You will not be automatically enrolled by the Graduate School.
If you are uncertain of your summer plans we recommend waiting until May to enroll, otherwise we encourage students to register now.
---
News
Record High Attendance at Writing Boot Camp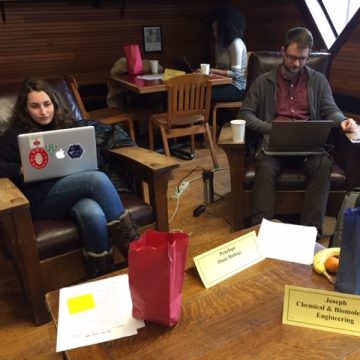 This year's Proposal, Thesis, and Dissertation Writing Boot Camp went virtual and broke records. Nearly 400 writers from 50 institutions joined this year's immersive Boot Camp to develop productive writing habits in a supportive environment. The previous virtual attendance record was set with over 300 students attending 2021 Writing Boot Camp; the record for in-person Boot Camp was in 2019 with 72 students gathering in person at Cornell's Big Red Barn Graduate and Professional Student Center.
---
Library Exhibit Links Sea Sculptures, Human Condition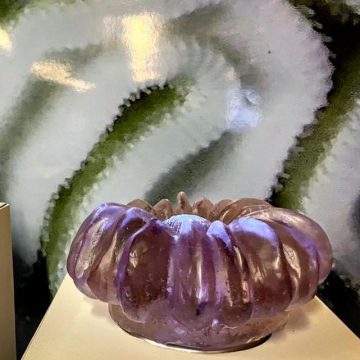 A new exhibit in the Mann Library lobby will examine the forms and nature of marine invertebrates, reimagined in postmodern materials such as silicone, resin, and PVC. Created by David Nasca, a master of fine arts student, the installation, titled "Model Organisms," drew inspiration from the sea life sculptures of 19th-century glass artists Leopold and Rudolf Blaschka to create metaphors relating to humanity's present and its imagined futures.
---
Legal Language Affects How Police Officers are Judged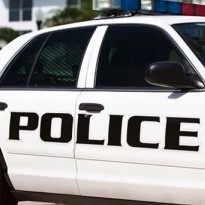 Research by psychology doctoral candidate Mikaela Spruill and her advisor, Neil Lewis Jr. '13, assistant professor of communication in the College of Agriculture and Life Sciences, revealed that referring to police using the legal phrase "objectively reasonable" puts the officer in a more favorable light, regardless of race.
---
Student Spotlight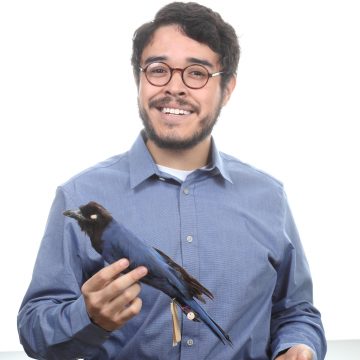 David Esparza is a doctoral candidate in ecology and evolutionary biology from El Paso, Texas. He attended the University of Texas at El Paso as an undergraduate and now researches how students interact, feel, and learn during undergraduate field biology courses.
Read more about David Esparza.
All student spotlights.
---
Kudos!
Graduate Students Participate in Digital Ag Hackathon
Nine Cornell graduate students were part of the five winning teams at the 2022 Digital Ag Hackathon, held March 11 through 13 on Cornell's Ithaca campus.
Hackathon participants worked in teams to address a societal challenge, developing business cases to address the challenge using data in a novel way. All teams worked across disciplines, networked, incorporated feedback from mentors, and developed their entrepreneurial mindsets to address pressing societal problems. Learn more about the teams and their solutions, and read the Cornell Chronicle story about the Hackathon.