Highlights from Announcements 3/29/21
Course Drop Deadline is Monday, April 5th
Don't forget that the last day to drop courses or adjust grading basis is Monday, April 5th. Please check Student Center to verify that:
You are properly enrolled in all your courses
You have dropped any courses that you don't intend to complete – including courses you are auditing
Your grading option is correctly set to letter grade, pass/fail, or audit
In accordance with university policy, changes will not be permitted after Monday so be proactive and confirm your enrollment is correct.
---
COVID-19 Vaccine Eligibility Expansions Announced
Earlier today, Governor Cuomo announced additional COVID-19 vaccine eligibility expansions. Starting March 30 at 8:00 a.m., all New Yorkers age 30 and older will be eligible to schedule and receive vaccines, and as of Tuesday, April 6 at 8:00 a.m., all New Yorkers age 16 and older will be eligible to schedule and receive vaccines. Use the Am-I-Eligible Form to check your eligibility and schedule an appointment.
Tompkins County is offering free bus service to the SUNY Binghamton Vaccination Center.
---
'Lights Along the Path': Bouchet Alumni Give Back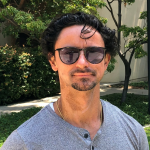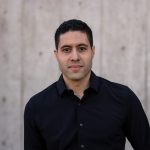 Character. Leadership. Advocacy. Scholarship. Service. Excellence in these five areas are a prerequisite for induction into the Edward A. Bouchet Graduate Honor Society, but Bouchet Scholars at Cornell demonstrate these traits well beyond graduation. Many Bouchet alumni remain committed to the society and give back by acting as mentors for current students.
"Continued engagement with Cornell graduate students provides me with the opportunity to give to others the type of support that was given to me," said Paul Muniz, Ph.D. '19, visiting assistant professor at Bucknell University and speaker at a Dean's Scholars event. "It is important to pay it forward."
---
Grad Teaching Fellows Lead Inclusive Teaching Effort in SIPS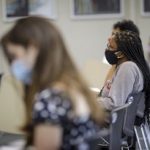 Inclusive learning environments help students thrive. The School of Integrative Plant Science (SIPS) is one of many units all across Cornell working to build more inclusive, equitable learning experiences.
Two Graduate Teaching Fellows at the Center for Teaching Innovation (CTI), Joshua Garcia, horticulture, and Kavya Krishnan, soil and crop sciences, developed and facilitated a training workshop for SIPS teaching and lab assistants focused on inclusive teaching.
---
Stopping Anti-Asian Hate During COVID-19 and Beyond by Stop AAPI Hate Co-Founder Dr. Russell Jeung
With anti-Asian hate crimes increasing during COVID-19, the Asian & Asian American Center (A3C) continues to find ways to support the APIDA (Asian, Pacific Islander, Desi American) community at Cornell. Professor of Asian American Studies at SF State University and co-founder of Stop AAPI Hate, Dr. Russell Jeung, will be giving a one hour presentation on Wednesday, March 31, at 7:00 p.m. Learn more and register.
We strongly encourage community members to use the various support resources available to you within the Graduate School, such as the Office of Inclusion and Student Engagement and the Office of Graduate Student Life, as well as resources beyond the Graduate School. Below you will find links to resources you can use to help support your mental, emotional, and physical well-being, and to learn more about how to practice allyship in a variety of contexts.
Internal Resources
External Resources
---
Policy Spotlight: Emergency Fund
The Emergency Fund provides grants to help students offset necessary emergency expenses that cannot be funded by other means. Funding priority is based on the urgency of the situation, level of hardship, and the student's overall financial situation.
Allowable expenses include, but are not limited to, the following:
Travel expenses relating to emergencies
Replacement of stolen goods
Emergency medical or emergency dental expenses not covered by insurance
Funds are not designed to cover standard expenses. Grants are on a first-come-first-serve basis, and funds are limited. Learn more about the Emergency Fund.
---
Student Spotlight: Monique Pipkin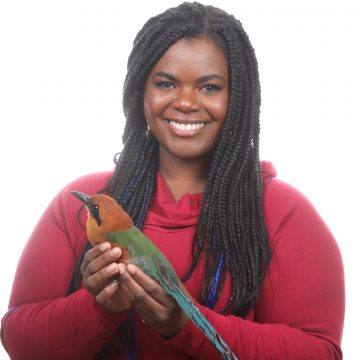 Monique Pipkin is a doctoral student in ecology and evolutionary biology from Auburn Hills, Michigan. After earning her undergraduate degree at Western Michigan University, she chose to pursue further study at Cornell due to the quality of research, access to resources, and actions her field takes to improve the culture of science.
Read the full student spotlight
Interested in what other students are doing both on and off campus?
Check out our student spotlights, Q&As with current students about their research, hobbies, and experiences at Cornell.
---
Kudos!
Doctoral Alumna Honored with 2020 SACNAS Presidential Service Award
The Society for the Advancement of Chicanos/Hispanics and Native Americans in Science (SACNAS) honored Arizona State University Professor and Cornell alumna Erika Camacho, Ph.D. '03, with a 2020 Presidential Service Award in recognition of her years of continued contributions to SACNAS. Learn more.
---
Doctoral Student Co-Writes Piece for Africa@LSE
As an undergraduate at Grinnell College, literatures in English doctoral student Farah Bakaari worked as a research assistant for Dr. Barry Driscoll, a political scientist at Grinnell, focusing on the inconsistent treatment of the concept of 'Big Man' in social scientific research. This week, she co-wrote a piece for Africa@LSE based on that research.