Highlights from Announcements 3/8/21
Make Your Well-being a Priority on Cornell Wellness Days
Cornell Wellness Days are scheduled for March 9th and 10th and April 23rd and 26th in lieu of Spring Break. Graduate students are encouraged to prioritize wellness during these days, either during the regular day or by taking time away. No classes (for graduate or undergraduate students) will be held on the 9th and 10th, and no exams will be scheduled or assignments will be due on the 9th, 10th, or 11th. The university, however, remains open as usual. Graduate students who are on assistantships may take official vacation time, perform their assistantship duties, or coordinate with their supervisor to adjust their planned responsibilities.
Self-care is an important everyday practice and can be integrated in both small and more substantial ways. Below are suggestions to encourage you to support your well-being on Cornell Wellness Days and beyond.
Learn about sleep and commit to getting some; try a calm sleep journal, set-up some calming aquarium videos, and check out some calm app support (meditations, sleep stories, soothing sounds, and music)
Explore an Ithaca trail, download a wellness app, or try a new exercise routine or recipe
Learn about Zoom fatigue and practice tips and tricks for reducing it
Learn to meditate and attend a Cornell-sponsored Let's Meditate session
Listen to one of the 19 best happiness podcasts
Check out what Cornell has available for being virtually engaged or join the Barn for Trivia Night Online (Tuesday, March 9)
Try this flickering flame meditation, the Headspace Meditation Program (Netflix membership required), or journal with a focus on gratitude
Talk about Wellness with each other!! Learn what your friends, colleagues, faculty are doing to support their well-being during this time to have support of one another.
If you would like to speak with a mental health professional about the importance of wellness, get suggestions for incorporating wellness into your daily routine, or think this is a time to address other concerns, reach out today. Cornell Health's Let's Talk Program is available as a drop-in service that is informal and confidential or you can connect with Cornell Health at 607-255-5155.
---
Town Hall Recording Now Available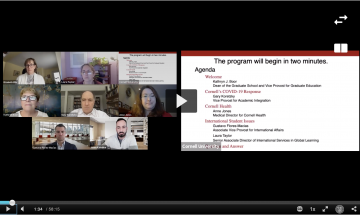 A recording of the Graduate School Spring 2021 Town Hall from February 16 is now available to view on Cornell Video on Demand. Watch the Town Hall recording.
---
COVID Support Center Available for Questions
The COVID Support Center is now able to accept phone calls to assist with COVID-related questions. The number is 607-253-7500. The center's hours are 9:00 a.m. through 4:00 p.m. on Mondays through Fridays and 10:00 a.m. through 1:00 p.m. on Saturdays and Sundays.
---
Nearly 1,000 Gather for Conversations on Safer Fieldwork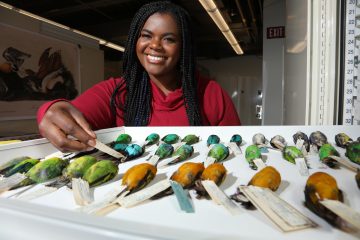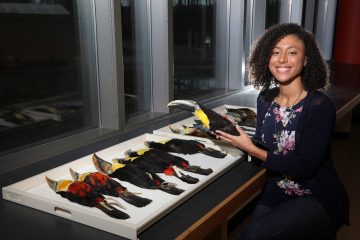 It all started with a question: "What do you do to stay safe in the field?"
Witnessing incidents of violence against people of color in the media, two ecology and evolutionary biology doctoral candidates decided to create a set of best practices on how researchers can stay safe while conducting fieldwork. What started as a list for their graduate field transformed into much more when Monique Pipkin and Amelia-Juliette Demery's ideas began resonating at Cornell and beyond.
---
New Grants Spark Food Security Research in Africa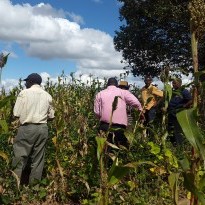 Two graduate students working with Professor Rachel Bezner Kerr have received funding for research focused on increasing food security from the Cornell Atkinson Center for Sustainability.
Doctoral students Emily Baker and Emily Hillenbrand received funding aligned with the Atkinson Center's food security working group. The group aims to bring together people from across campus and beyond to tackle a set of transdisciplinary collaborative projects that address food security challenges requiring both research and action, at scales from local to global.
---
NextGen Cassava Researcher Awarded Cornell's Africa Fund Fellowship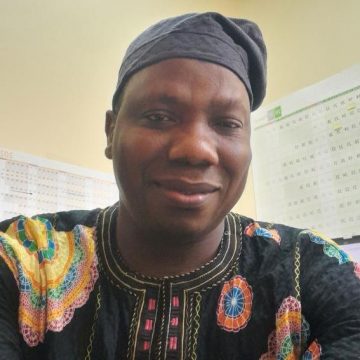 Cassava researcher Moshood Agba Bakare has been awarded the Africa Fund Fellowship from Cornell University. The fellowship covers full tuition at Cornell's Graduate School along with a nine-month stipend and benefits.
Bakare, a native of Nigeria, is a Ph.D. student in the field of plant breeding, with a minor in statistics, and a member of the Next Generation Cassava Breeding Project which is housed in the Department of Global Development within the College of Agriculture and Life Sciences. Bakare is advised by Jean-Luc Jannink, research geneticist at the U.S. Department of Agriculture, Agricultural Research Service (USDA-ARS) and adjunct faculty at Cornell's School of Integrative Plant Science.
---
Alumnus Spotlight: Jason Guss, Ph.D.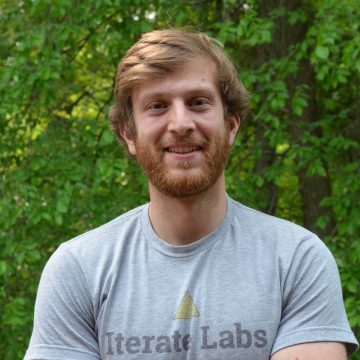 Jason Guss, Ph.D. '18, is an alumnus of the biomedical engineering program at Cornell. He is now CEO at Iterate Labs, an AI software platform he worked to found when finishing his doctorate.
Read the full alumnus spotlight
Interested in what other alumni have accomplished since leaving Cornell?
Check out our alumni spotlights, Q&As with former students about their current work, experiences, and skills learned at Cornell.