Highlights from Announcements 5/10/21
Course Drop Deadline is this FRIDAY!
Don't forget that the last day to drop courses without a W is Friday, May 14th. Please discuss any potential academic implications and course credit requirements with your advisor before deciding to drop a course. Use this form rather than Student Center to initiate your course drop request.
---
Library Service Interruptions in June
Message on behalf of the University Librarian
Please be aware that Cornell University Library is migrating from its 20+-year-old, end-of-life library management system to a modern, open, and more sustainable solution this summer. This migration necessitates the following temporary pauses to services:
June 7-30
Borrow Direct and Interlibrary Loan of physical materials will be unavailable. However, we may be able to supply a scan of selected pages.
June 16
Last day to make contactless pickup requests for materials you want to use before July 1. Requesting will resume July 1. Items requested for contactless delivery prior to June 16 will be available for on-site pickup throughout the service pause.
June 21- July 1
Circulation services such as on-site checkouts, new requests for contactless pickup, retrieval from the Annex, and library-to-library delivery will be unavailable. Items that are returned after June 21 will be processed as soon as possible, but may appear checked out until July 16. No fines will be incurred.
If you have extenuating circumstances for borrowing Cornell collection items during this time, please contact the library where the materials you need are housed.
Thank you in advance for your kind cooperation.
Gerald R. Beasley
Carl A. Kroch University Librarian
Cornell University
201 Olin Library
Ithaca, NY 14853-5301
grb77@cornell.edu
---
Additional Service Change – Cornell Library
The HathiTrust Emergency Temporary Access Service (ETAS) will end on May 26. It had provided temporary online access to a portion of the library's in-copyright print holdings during the pandemic-related service disruptions. Read more about this change.
---
Commencement May 2021
All August '20, December '20, and May '21 graduates are invited to attend the in-person Commencement ceremonies on Saturday, May 29th at 10:00 a.m. in Schoellkopf Stadium. All participants must follow health and safety precautions, and testing protocols will be required.
The deadline to order keepsake caps and gowns has been extended to May 12th. You must order a gown to attend.
Ph.D., J.S.D., D.M.A. Recognition Event
In addition to the Saturday Commencement event, doctoral graduates are invited to attend a special University Ph.D. Recognition event on Friday, May 28th at 7:00 p.m. in Schoellkopf Stadium.
To attend you must:
RSVP. Please RSVP as soon as possible but no later than May 12th using the link in Announcements to help with our planning and to know you are attending the event to read your name.
Order your cap and gown by May 12th. You must order a gown to attend.
Check the Commencement website regularly for updates.
More information will be sent about health and safety precautions, and will be noted on the Commencement website. If you do not plan to participate, you do not need to notify the Commencement Office, and no further actions are needed.
---
Graduate School Reaffirms Commitment to Student Mental Health and Well-being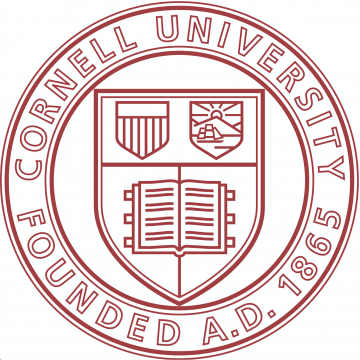 Reports of student mental health concerns, including depression, anxiety, and stress, increased dramatically during the COVID-19 pandemic. However, even before then, higher education institutions, like Cornell, were seeing larger numbers of students struggling with mental health issues.
In recognition of these challenges, the Graduate School has reaffirmed its commitment to graduate and professional student mental health by endorsing the Council of Graduate Schools (CGS) Statement of Principles and Commitments on Graduate Student Mental Health and Well-being.
Read the full mental health story
---
Barn Hosts Virtual Game Nights for Graduate Fields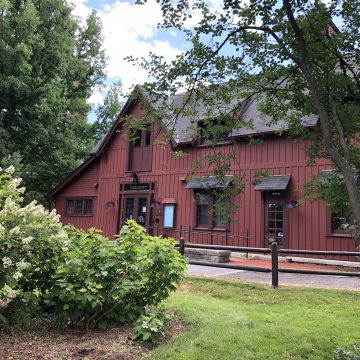 A vaccinated nation is on the horizon, but remote and hybrid lifestyles remain the norm for many Cornellians. To connect students with peers, the Big Red Barn Graduate and Professional Student Center (the Barn) is offering virtual game nights for students grouped by graduate field.
"This event was a pandemic-safe way of building camaraderie," said Bobbi Cohn, a doctoral student in philosophy. "We all enjoyed the experience! Our host was helpful and very nice, and the games we played were fun and engaging."
---
Student Spotlight: Tianyao Qu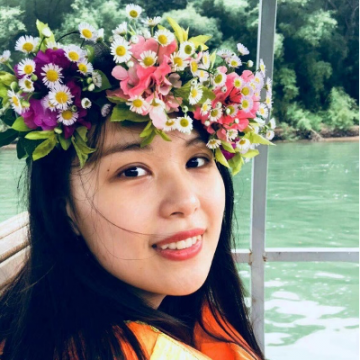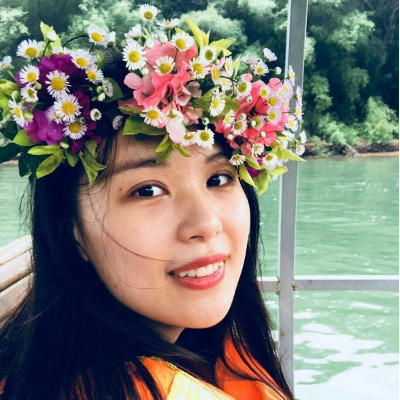 Tianyao Qu is a doctoral student in sociology from China. After earning her B.A. in sociology at Sun Yat-sen University in Guangzhou, China, she chose to pursue further study at Cornell due to influential authors' choices to study at Cornell, the field of sociology's concentrations in economic sociology and social network studies, and the opportunity to experience the seasons and beauty of Ithaca.
Read the full student spotlight
Interested in what other students are doing both on and off campus?
Check out our student spotlights, Q&As with current students about their research, hobbies, and experiences at Cornell.
---
Kudos!
Building Allyship Series Awarded Perkins Prize Honorable Mention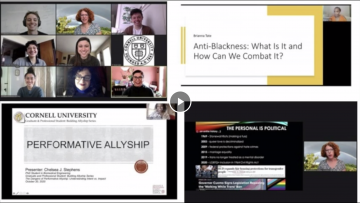 The Building Allyship Series, a discussion series initiated by members of the Graduate and Professional Student Assembly Diversity and International Students Committee to foster productive dialogue on allyship, received the James A. Perkins Prize for Interracial and Intercultural Peace and Harmony Honorable Mention. The series was recognized during a virtual ceremony on May 6.
This year's series saw over 500 participants representing 157 units from across Cornell's Ithaca and Geneva campuses, Weill Cornell Medical School, and Cornell Tech, and the virtual format also allowed partners and allies from other institutions to attend. The Building Allyship Series will continue in 2021-22.
---
Food Science and Technology Doctoral Student's Peace Corps Work Featured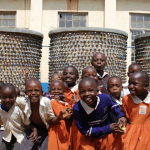 Michał Matejczuk, M.P.S. '19, a food science and technology doctoral student and former Peace Corps volunteer (Uganda 2016-18), was recently featured for his environmental conservation work abroad. The Ichupa Upcycle Project began in 2016 and was established in 2017, and during his M.P.S. program, he received additional funding from Cornell's IAD to expand this work.
---
M.P.H. Student Selected for AGS Scientist-in-Training Research Award
Master of public health student Anabella Pinton was selected as the recipient of the 2021 American Geriatrics Society (AGS) Scientist-in-Training Research Award. This award is presented to a pre-doctoral candidate who submitted the most outstanding abstract for the 2021 AGS Annual Meeting.
---
Alumnus Presents Paper During Health Economics and Policy Webinar
Ashoke Bose, E.M.H.A. '20 and co-founder of technology startup AGR Health, presented a talk entitled "Healthcare without Health Insurance: A progress report on the peer to peer healthcare payment platform implementation" at the 11th Webinar on Healthcare – Health Economics and Policy on April 30, 2021.