Highlights from Announcements 5/6/19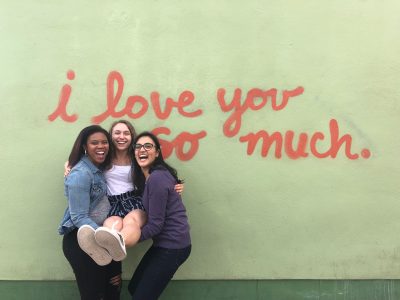 Graduate School Photo Contest Winners Announced
During this year's photo contest, the Graduate School asked students: Who are the people and/or what are the places or experiences you are grateful for during your time here at Cornell?
After receiving dozens of photos and written responses, three winning images and seven honorable mentions have been selected, capping off the 2019 Got Gratitude? Photo Contest.
Read the full photo contest story
---
Faculty/Student Wine and Cheese Reception
Faculty and students came together for the annual Faculty/Student Wine and Cheese Reception at the Big Red Barn Tuesday, April 30. All photos by Associate Dean Jan Allen.
---
Klarman Postdoctoral Fellowship Program Announced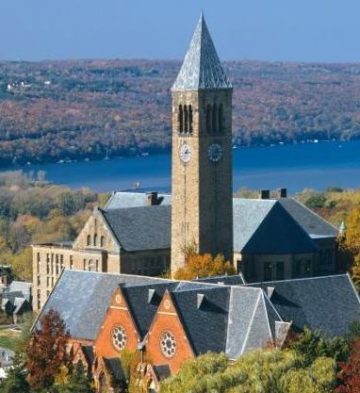 The College of Arts and Sciences has announced a new postdoctoral fellowship program aimed at supporting early-career scholars of outstanding talent, initiative and promise.
The Klarman Fellowships, the first of their kind at the college, will create a cohort of elite postdocs who pursue leading-edge research across departments and programs, including researchers in science and math disciplines, the humanities and social sciences. Up to six fellows will be chosen for three-year terms each year, for a total of up to 30 fellows over five pilot cohorts.
Read more about the Klarman Postdoctoral Fellowship Program.
---
Alumna Spotlight: Eldora L. Ellison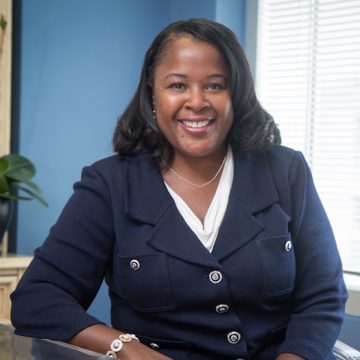 Eldora L. Ellison is an alumna of the biochemistry, molecular and cell biology program at Cornell, from which she holds a Ph.D. Prior to attending Cornell, she earned her bachelor's degree at Haverford College. She now serves as director and executive committee member at Sterne, Kessler, Goldstein & Fox PLLC.
Read the full alumna spotlight
Interested in what other alumni have accomplished since leaving Cornell?
Check out our alumni spotlights, Q&As with former students about their current work, experiences, and skills learned at Cornell.
---
Kudos!
Matt Baseggio Receives 2019 Crop Science Graduate Student Scholarship
Plant breeding graduate student Matt Baseggio received the 2019 Crop Science Graduate Student Scholarship. The scholarship is awarded to a meritorious student in crop science with outstanding potential for leadership. The scholarship is supported by gifts from the Gerald O. Mott family to the Agronomic Science Foundation and administered by the Crop Science Society of America (CSSA). The CSSA only awards two scholarships per year. Read more about the scholarship.
History Doctoral Candidates Receive Fellowships
Chris Szabla received a Mellon-CES Dissertation Competition Fellowship, awarded by the Council for European Studies, and Nicholas Bujalski received a fellowship from the Association for Slavic, East European, and Eurasian Studies in the grant's inaugural year.
Anthropology Doctoral Candidate Awarded Charlotte W. Newcombe Doctoral Dissertation Fellowship
Natalie Nesvaderani, a doctoral candidate in anthropology, has been awarded a Charlotte W. Newcombe Doctoral Dissertation Fellowship for 2019. According to the Woodrow Wilson National Fellowship Foundation website, the Newcombe Fellowships "are designed to encourage original and significant study of ethical or religious values in all fields of the humanities and social sciences." Learn more about the fellowship.