Highlights from Announcements 6/7/21
Enhanced Student Health Plan Payment Options
Dependent Coverage Payment with Installment Option
New this year dependent coverage premiums will be paid for via the SHP enrollment site, Gallagher Student Health. Students can choose one-time or installment payment options when enrolling their dependent and are now able to use a credit/debit card for payment. Student bursar accounts will no longer show dependent premium charges.
Maintaining SHP while on LOA
LOA students seeking to maintain their SHP coverage through the end of the plan year now have a direct pay option through SHP's new hosted payment page. Please see the website for complete details.
Extending SHP Coverage
Students graduating/separating from the University or requesting a Leave of Absence between April and the end of the plan year, have the option to extend their current plan coverage an additional 3 months after the plan year ends. Details about extensions are on the website. Students who elect to extend their coverage can manage payment via the hosted payment page and by submitting an extension request through Gallagher Student Health.
---
New Policies on Masks, Gatherings, Surveillance Testing
On June 1st, Cornell updated many policies that impact graduate students, including surveillance testing, public health requirements, research reactivation, fall semester planning, stipends, research travel, and much more. Review a summary of the updates.
---
Complete your Summer Checklist ASAP!
If you are enrolling in summer courses, participating in research, living on campus, or have any engagement with campus, you must complete the Summer Checklist. This will help us all stay safe and healthy this summer. Completing the Summer Checklist is your key to having access to campus for the summer.
---
Six Graduate Students Receive Wu Scholarships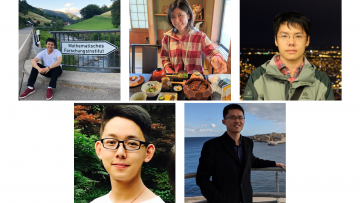 Six graduate students were awarded 2021 Hsien and Daisy Yen Wu Scholarships. These awards provide recipients with funds to help with any aspect of doctoral study, from research expenses to personal living expenses. Read more about this year's Wu Scholars.
---
Student Spotlight: Bhargav Sanketi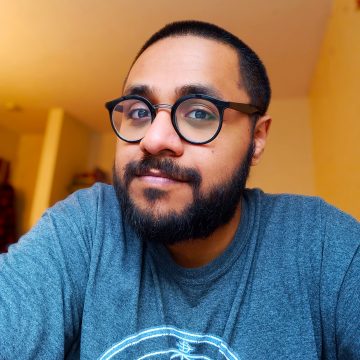 Bhargav Sanketi is a doctoral candidate in biochemistry, molecular and cell biology from Bengaluru, India. After earning an undergraduate degree from RV College of Engineering, India, he chose to pursue further study at Cornell for the faculty, facilities, and location. Sanketi won first place in the 2021 Three Minute Thesis competition. Read more about Sanketi.
Check out our other student spotlights and learn about students' research, hobbies, and experiences at Cornell.
---
Kudos!
Plant Biology Alumna Interviewed by Women in Ag Science
Julia Miller, Ph.D. '20, was recently interviewed by Women in Ag Science on how she transitioned from a plant biology Ph.D. to AgBio Tech Transfer Fellow at Michigan State University.
Students interested in non-academic careers can reach out to Careers Beyond Academia (gradcareers@cornell.edu) for resources to help on future career paths.