Highlights from Announcements 9/19/22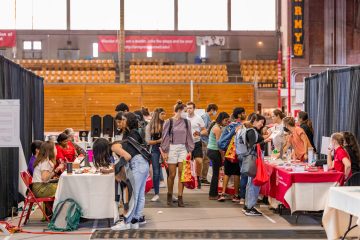 View more images from the September 12 Resource Fair for Graduate and Professional Students.
---
Registrar
Don't Forget Course Drop Deadlines
The last day to drop courses or change grading basis for seven-week courses is Monday, September 19th, and Monday, October 17th for 15-week courses. Please check Student Center to verify that:
You are properly enrolled in all your courses
The credit option, if available, is correct
Your grading option is correctly set to letter grades or pass/fail or audit
Use the university Add/Drop Form if you are unable to enroll through Self Service.
In accordance with university policy, changes will not be permitted after the deadlines so be proactive and confirm your enrollment is correct.
---
News
Doctoral Candidate and Advisor Receive 2022 HHMI Gilliam Fellowships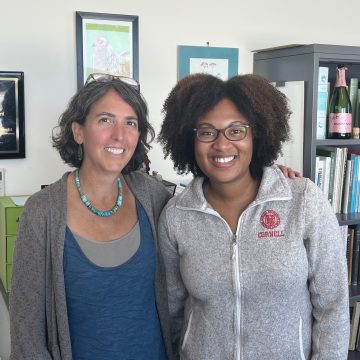 Ayress Grinage, a plant biology doctoral candidate, and Chelsea Specht, Barbara McClintock Professor of Plant Biology and associate dean of faculty, were selected as recipients of the 2022 Howard Hughes Medical Institute (HHMI) Gilliam Graduate Fellowships for Advanced Study.
Read more about the HHMI Gilliam Fellowships.
---
Students Win Qualcomm Fellowship with Machine Learning Project
Doctoral students Chenhui Deng and Andrew Butt from Cornell's School of Electrical and Computer Engineering have been awarded a 2022 Qualcomm Innovation Fellowship for their proposal titled "Power Inference with Self-Supervised Learning." Theirs was one of only 19 proposals…
Read more about the Qualcomm Innovation Fellowship.
---
Turner Fellows to Advance Agricultural Development Research at Cornell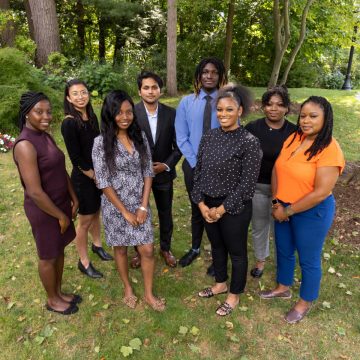 Eight graduate students from Historically Black Colleges and Universities (HBCUs) arrived at Cornell in August as the inaugural cohort of Thomas Wyatt Turner Fellows, as participants in a one-year program designed to support next-generation leaders in inclusive and sustainable agriculture…
Read more about the Turner Fellows.
---
Student Spotlight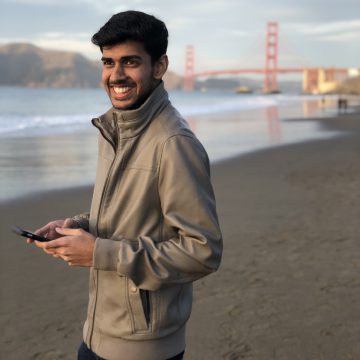 Sai Pratyush Akula is a master's student in mechanical engineering from Hyderabad, India. He attended Birla Institute of Technology and Science, Pilani in India as an undergraduate and now studies the additive manufacturing of biodegradable implants.
Read more about Sai Pratyush Akula.
All spotlights.