Highlights from Announcements 9/23/19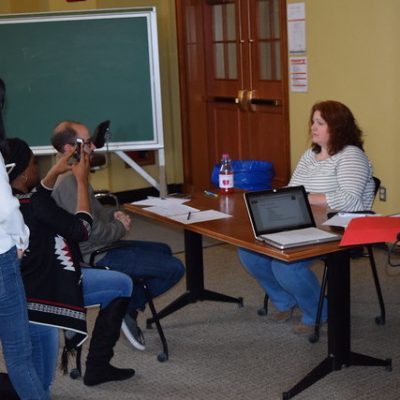 Careers Beyond Academia Expanded for all Ph.D.s
In the past, the majority of doctoral candidates defended their dissertations, earned their Ph.D.s, and continued on to hold faculty positions. Over the past few decades, however, private sector employment of Ph.D.s nationwide has risen to nearly equal that of educational institutions.
Although many Cornell students still find academic positions upon graduating, the number of graduates entering educational careers has declined over the last 20 years. Careers Beyond Academia has been established in the Graduate School to help doctoral students and postdoctoral scholars from all fields and disciplines explore non-academic careers.
Read the full Careers Beyond Academia story
---
Four Postdocs Honored with Achievement Awards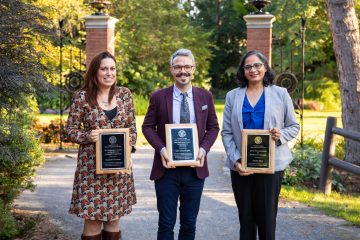 Four postdocs at Cornell were honored with a Postdoc Achievement Award Sept. 18 at the Big Red Barn as part of Cornell's celebration of National Postdoc Appreciation Week. In its second year, the awards are now co-sponsored by the Office of the Vice Provost for Research and include a monetary prize of $500.
The awards recognize postdoctoral scholars who have made contributions to community and show commitment to promoting inclusion at Cornell and in society. Fifty-eight postdocs were nominated and endorsed by letters from faculty, staff, graduate and undergraduate students in one or more categories. A committee of three people who interact with postdocs regularly reviewed the nominations and made final decisions.
Read more about the Postdoc Achievement Awards
---
Kudos!
Two Graduate Students Awarded MiSK Fellowships
Ahmed S. Alahmed, a doctoral student in electrical and computer engineering, and Mohammed AlAmer, a graduate student in chemical and biomolecular engineering, were awarded MiSK Fellowship Awards.
As MiSK Fellowship recipients, they will receive fully-funded scholarships through the Ministry of Education, including monthly stipend, travel, accommodation, health insurance, and tuition costs. In addition, they will work with a dedicated team of advisors and mentors to prepare their individual development plans, which will focus on personal and professional development and outlining goals and objectives for the year, including special projects and professional/community activities.
The MiSK Foundation Fellowship, in collaboration with the Ministry of Education, seeks to transform Saudi Arabia by developing a powerful network of leaders who will work together to address Saudi's greatest challenges and accelerate the country's growth trajectory by creating a knowledge-based economy building areas of expertise where Saudi Arabia will lead the world.
Two Cornell Postdocs Selected as AAAS If/Then Ambassadors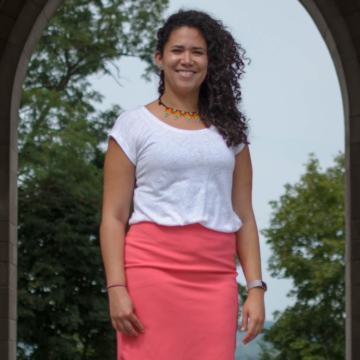 Ana Maria Porras, presidential postdoctoral fellow in biomedical engineering and NextGen Professor, and Claire Meaders, postdoc in ecology and evolutionary biology and NextGen Professor, were selected as AAAS If/Then Ambassadors.
Porras was also recently profiled by Forbes, where she discussed her AAAS If/Then Ambassador involvement and other scholarly pursuits. Read the full Forbes article.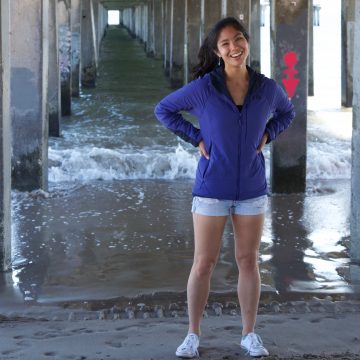 If/Then seeks to further advance women in science, technology, engineering, and math (STEM) by empowering current innovators and inspiring the next generation of pioneers. Rooted in a firm belief that there is no better time to highlight positive and successful female professional role models, If/Then is designed to activate a culture shift among young girls to open their eyes to STEM careers by: (1) funding and elevating women in STEM as role models, (2) convening cross-sector partners in entertainment, fashion, sports, business, and academia to illuminate the importance of STEM everywhere, and (3) inspiring girls with better portrayals of women in STEM through media and learning experiences to pique their interest in STEM careers. See the full list of ambassadors.