Highlights from Announcements 11/8/21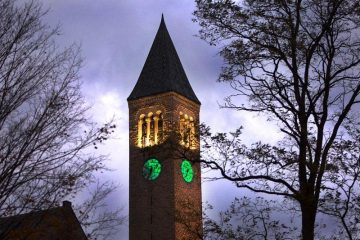 The clockfaces on McGraw Tower will be lit green on Veterans Day.
---
Message from the Dean
Dear Graduate and Professional Students,
Yesterday, Cornell received bomb threats for several buildings on Ithaca's central campus. While the threats proved unfounded, many of us feel worried and unsettled, particularly as we struggle with the last few weeks of the semester and the ongoing pandemic.
I want to acknowledge that you may feel increasing stress related to balancing your mental health needs with your academic responsibilities. Please take care of yourself. Support is available through the Graduate School, Cornell Health, our campus partners, and each other. For a complete list of support and resources visit Mental Health at Cornell.
We know that this is a difficult time, and we hope you know how much Cornell values our graduate and professional students and appreciates all that you do.
Best wishes,
Kathryn J. Boor
Dean of the Graduate School and Vice Provost for Graduate Education
---
Campus Update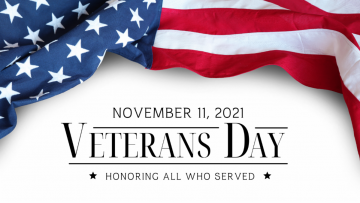 November 8 – November 12, 2021
All day: "Thank You Veterans" banners installed on light posts between Day Hall and Stimson Hall
All day: Veterans Wall of Honor, Cayuga Medical Center Main Hallway
November 9, 2021
November 12, 2021
11:00 a.m. – 2:00 p.m.: Military Appreciation Luncheon and Military Museum Visit, Barton Hall Main Floor (open only to the Cornell military community)
November 20, 2021
---
Registrar
Preparing for the December 31st Conferral
Congratulations to students who have reached the finish line and plan to complete degree requirements and graduate this semester. Please refer to the Thesis & Dissertation webpage for detailed information on deadlines and submission requirements to stay on track – the deadline to submit your thesis/dissertation is December 1st.
---
December Graduates University Recognition Ceremony
Congratulations to our December graduates and proud Cornell families! The Cornell University December Recognition Ceremony for December '21 Graduates will be held in the Bartels Hall Ramin Room on Saturday, December 18, 2021, at 10:00 a.m.
If you plan to attend please review all the information on the Cornell Commencement website.
Here are specific items for you to review:
---
News
Graduate School Ranked in Two 2021 Annual Top 10 Lists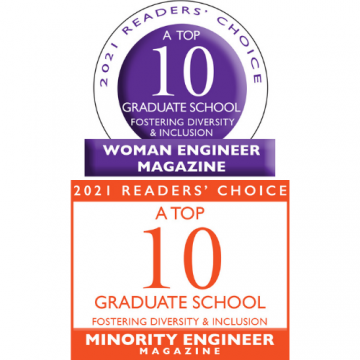 The Cornell University Graduate School was recently ranked as a top 10 graduate school by two publications, making both Woman Engineer magazine and Minority Engineer magazine's 2021 lists. Women Engineer and Minority Engineer magazines'… Read more about the rankings.
---
Doctoral Alumna Selected for Inaugural Award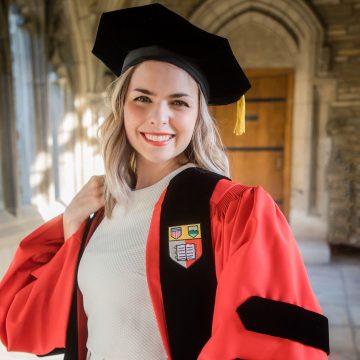 Kaylin Ratner, Ph.D. '20, has been selected as a finalist for the inaugural SUNY Chancellor Distinguished Ph.D. Graduate Dissertation Awards. Created to recognize outstanding doctoral candidates in the SUNY system, the awards were granted to one first place winner… Read more about the award.
---
Enzyme Research Unlocks Gateway for New Medicines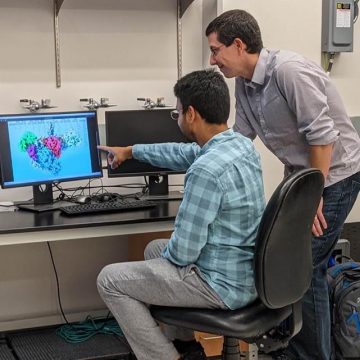 Biochemistry, molecular and cell biology doctoral candidate Saket Bagde is lead author on a study capturing a never-before-recorded stage of an antibiotic-producing enzyme's construction process, opening the gateway for future pharmaceuticals. Read more about the study.
---
Alum/Postdoc Spotlight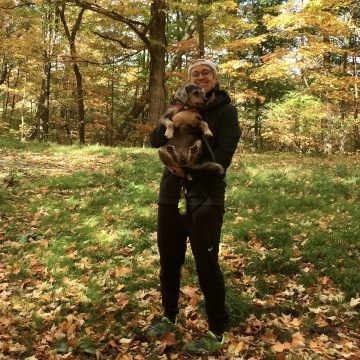 Sophia Ziemian, Ph.D. '20, is a postdoc in biomedical engineering from Lewisburg, Pennsylvania and researches osteoarthritis. They were a 2021 recipient of Cornell's Postdoc Achievement Award for mentoring students and helping students close knowledge gaps created by circumstances caused by the pandemic.
Read more about Sophia Ziemian, Ph.D. '20.
Check out our other alumni spotlights and learn about former students' current work, experiences, and skills learned at Cornell.
---
Kudos!
M.S./Ph.D. Student's Research Published in Journal of the Acoustical Society of America
Natural resources M.S./Ph.D. student Karianne Kapfer's team's research on African manatee acoustics was recently published in the Journal of the Acoustical Society of America. To the team's knowledge, the only previous recordings of the African manatee's vocalizations was collected in the 1980s.