Highlights from Announcements 12/13/21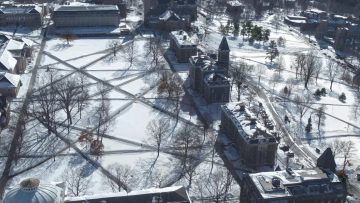 ---
Campus Update
Complete the Winter/Spring Checklist for Spring 2022 Enrollment
Cornell launched the 2022 winter/spring checklist required of all students on the Ithaca and Geneva campuses who intend to be enrolled for the spring semester. The checklist submission deadline is Wednesday, December 15, 2021.
The contact and arrival information you share with us determines your surveillance testing schedule for the remainder of the fall term and the winter break period (for students remaining in Ithaca after December 19), and it initiates your arrival test at the beginning of the spring semester.
While the complexities of the pandemic continue to evolve, we are still determining what our surveillance testing regimen will look like this spring. However, we do intend to test all students within three days of their return to Ithaca, regardless of vaccination status. Please note, if you remain in Ithaca over the winter break period and continue to participate in surveillance testing, you will not have to participate in an additional arrival test.
Enrollment holds will begin on Thursday, December 16 for any checklists not submitted by Wednesday, December 15.
Read more about and complete the 2022 winter/spring checklist.
---
Graduate School Holiday Hours
The Graduate School Student Services Office and the Office of Graduate Student Life will move to remote advising/office hours starting Tuesday, December 14. We expect to return to in-person services on Monday, January 10.
Staff remain available for consultation by phone, email and Zoom Monday-Friday, 8:30 a.m. – 4:30 p.m. You can find contact information online, and all staff are also available in MS Teams.
Please note, the University will be closed Friday, December 24-Friday, December 31.
---
Registrar
December Graduates University Recognition Ceremony
Congratulations to our December graduates and proud Cornell families! The Cornell University December Recognition Ceremony for December '21 Graduates will be held in the Bartels Hall Ramin Room on Saturday, December 18, 2021, at 10:00 a.m.
If you plan to attend please review all the information on the Cornell Commencement website.
Here are specific items for you to review:
RSVP to participate in the ceremony by December 15, 2021.
Due to limited seating and adhering to public health protocols, you may reserve up to two (2) guest tickets to attend the event by December 15, 2021. You do not need a ticket for yourself, but you must RSVP to participate as noted above. The event will be live-streamed for those unable to attend.
Please review all the information for you and your guests, especially the Public Health Protocols for your guests, so they are prepared when entering the building for the event. Feel free to direct your guests to the website.
---
Spring Status Deadlines – PLEASE READ
Students planning to be on leave for the spring semester must request leave of absence status NOW
Students planning to be engaged in full-time study at least 100 miles away from campus for the spring semester must request in absentia NOW
Contact the Graduate School (gradstudserv@cornell.edu) with questions or concerns.
---
News
Dean Named Chair of Blue Ribbon Committee for National Academies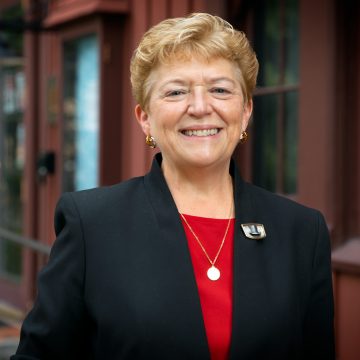 Kathryn J. Boor, dean of the Graduate School and vice provost for graduate education, was named chair of the Blue Ribbon Committee on Enhancing Coordination Between Land-Grant Universities and Colleges, established by the National Academies of Sciences, Engineering, and Medicine.
Read more about the committee.
---
Any Person…Any Career…Greater Impact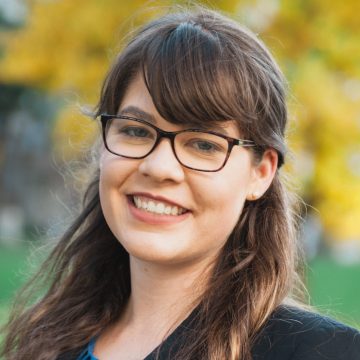 Marika Nell, Ph.D. '20, began her civil and environmental engineering doctoral program to discover technical solutions to environmental problems and follow an academic career track. But upon diving into dissertation research, she envisioned a different career – one in which she could directly impact energy and environmental policy.
---
Smartphone Uses Contributes to Teacher 'Technostress' in India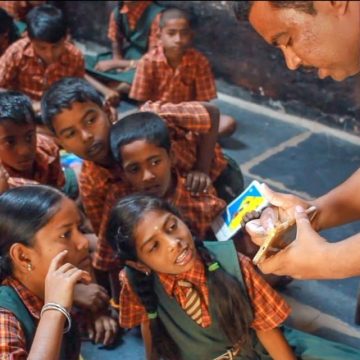 In India, teachers increasingly rely on their personal devices to do their jobs and growing smartphone use is causing teachers to feel more stress and burnout, new Cornell research first-authored by doctoral candidate Rama Adithya Varasani has found.
---
Alumna Spotlight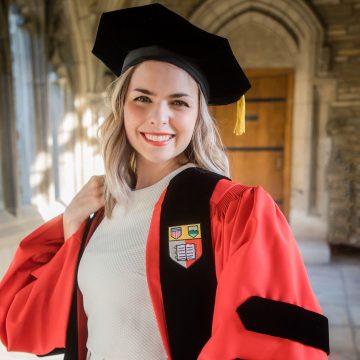 Kaylin Ratner, Ph.D. '20, is an alumna of the human development program at Cornell, from which she earned a Ph.D. Now a postdoctoral associate in Cornell's department of psychology, she recently received an inaugural SUNY dissertation award.
Read more about Kaylin Ratner, Ph.D. '20.